Last year I spent a bunch of time with the HP Reverb G2 after I did a hands-on preview of it coming out of the box. Those first impressions and the full review from late 2020 (which I'm updating here) were positive, with the original Reverb G2 receiving a four-star rating and a Windows Central Recommended Award. It remains clear that HP benefited from its collaboration with Valve, creator of the mighty Index.
The original HP Reverb from 2019 was a solid effort, though ultimately, it was focused on professional environments and was soon overshadowed by more modern VR systems. It was also cursed with poor tracking and Windows Mixed Reality (WMR) controllers, the weakest of all the best PC-based VR headsets.
In October 2021, HP announced that it was refreshing the Reverb G2, this time keeping the name the same but making three major physical tweaks to deliver a better overall experience. This coincides with a host of smaller ease-of-use changes that Microsoft has made for Windows 11 and the WMR portal. For this re-review I'll refer to the refreshed 2021 Reverb G2 as the G2-V2 and the original 2020 G2 as the G2-V1 to avoid confusion.
In a VR ecosystem inhabited by the Facebook-tarnished Oculus/Meta Quest 2, the expensive Valve Index, and the decent Vive Cosmos, where does the Reverb G2 fit in? Here's what you need to know before you drop $450 on this sharp new VR system.
Bottom line: The refreshed HP Reverb G2 doesn't likely warrant a re-buy over the first Reverb G2, but the changes made are welcome for anyone who's looking to break into VR and WMR. It's a good sign for all fans of VR that HP is continuing to innovate in this arena.
For
Spectacular visual experience
Robust audio system
Full compatibility with SteamVR and its libraries
Improved FOV with new face gasket removable riser (G2-V2)
Seemingly improved controller tracking (G2-V2)
Against
No touch-capacitive sensors on controllers
Tracking could still be better
High-end specs
HP Reverb G2: Price, availability, and specs
The HP Reverb G2 belongs to the Windows Mixed Reality (WMR) family, a platform created by Microsoft with a vision of holographic computing that includes the HoloLens and HoloLens 2. The platform also includes the Mixed Reality Portal, Microsoft's software that acts as a basecamp for anyone who dons a WMR headset.
At launch, WMR included several basic headsets from manufacturers like Dell, ASUS, Acer, HP, and Lenovo, with higher-end models from Samsung's Odyssey lineup coming later and clearly creating some distance between the original units. HP stepped up its game two years ago with the first Reverb, a headset that was mainly intended for development and professional work.
Since then, WMR remained mostly quiet while high-end VR systems like the Valve Index and HTC Vive Cosmos were launched. Let's examine how the HP Reverb G2 measures up against the other top PC-based VR systems (and the original Reverb). Note that the V1 and V2 versions of the Reverb G2 have the same core specifications as listed below.
Swipe to scroll horizontally
Category
HP Reverb G2 (V1 & V2)
HP Reverb
Valve Index
HTC Vive Cosmos
Display
Dual 2.89-inch LCD
Dual 2.89-inch LCD
Dual LCD
Dual 3.4-inch LCD
Resolution
2160x2160 per eye
4320x2160 combined
2160x2160 per eye
4320x2160 combined
1440x1600 per eye
2880x1600 combined
1440x1700 per eye
2880x1700 combined
Subpixels
RGB
RGB
RGB
RGB
IPD
Manual
Software
Manual
Manual
Refresh rate
90Hz
90Hz
Up to 144Hz
90Hz
Tracking
Internal
Four cameras
Internal
Two cameras
External
Lighthouse 2.0
Internal
Six cameras
Connection
Wired
Wired
Wired
Wired | Wired
Weight
1.1 pounds (0.5kg)
1.1 pounds (0.5kg)
1.79 pounds (0.82kg)
1.5 pounds (0.67kg)
The HP Reverb G2-V2 is now available to buy straight from HP for $449. Since it's so difficult to tell the two headsets apart without actually having them in-hand, it's no doubt best for now to stick with the official HP website if you're keen on getting the G2-V2 and not some leftover stock of the G2-V1.
You can still find plenty of Reverb G2-V1 models at various online retailers, though they all seem to be above the list price that's currently available at HP.
HP Reverb G2: Recommended PC specs
The boosted resolution of the HP Reverb G2 means it will require some modern PC hardware, but there are two modes — full resolution and half resolution — you can run for the best results. No matter what, for a processor (CPU) HP recommends at least a modern Intel Core i5 or AMD Ryzen 5. That's a Xeon E3-1240 v5 or better for those on the workstation side. To complement, at least 8GB of RAM is recommended.
To run at full resolution, optimal results are going to come from the best graphics card options available now. However, you can go as low as NVIDIA's GTX 1080 or AMD's RX 5700 on the consumer side and NVIDIA's Quadro P5200 on the workstation side.
As for half resolution, HP says you can run as low as an NVIDIA GTX 1060 or AMD RX 580 on the consumer side and an NVIDIA Quadro P3200 on the workstation side. For this review, the Reverb G2 is connected to a PC with AMD Ryzen 7 5800X CPU, NVIDIA RTX 2070 SUPER GPU, and 16GB of DDR4 RAM. That should be enough to get a high-end experience no matter what.
Our roundups of the best laptops for VR and the best pre-built desktop PCs for VR might have some of the best options in a market where high-end individual PC parts are a hard sell.
Lightweight and balanced
HP Reverb G2: Hardware
The Reverb G2 hasn't just seen lens and audio improvements compared to the original Reverb. The G2 has done away with the fabric front for a more serious look, and it has added two extra tracking cameras on the sides of the display box. The headband has seen a bit of a redesign, notably adding the ability for the display to flip up — allowing you to get a quick peek at your surroundings without using the built-in "Flashlight" function or messing up the headband's fit — and adding a whole lot more padding for the back of your head.
It all snugs up with two Velcro straps on the side and one on the top. There's now more padding around the face gasket compared to the first Reverb, and all foam is the same antimicrobial stuff as you find on the Index. New to the Reverb G2-V2 is an extra gasket piece. It's a thin strip of plastic that inserts between the HMD and the standard foam gasket; it's installed as standard from the factory, giving the same 15mm of eye relief as on the G2-V1. Strong magnets hold all these pieces firmly in place, but removing them is easy.
Image 1 of 2
Pulling out the extra gasket and replacing the foam gasket drops the eye relief down to 9mm. With the closer eye relief you might find that some prescription frames are too large to fit inside. The last thing you want to do is scratch any of the lenses, so take care. I was able to continue using one set of prescription frames, while the others were too much of a risk. The new face gasket go-between does fit on the older G2-V1, but all it does is add eye relief up to about 21mm.
I love how light and balanced the Reverb G2 is when secured. It's considerably lighter than both the Index and Vive Cosmos, which is particularly important when it comes to hardware that's strapped to your face. It tends to stay put even when moving more than usual. That's likely because you can really snug up the straps without discomfort, all thanks to the thicker foam. And even with a standard fit, there's absolutely no light bleed from outside. The nose gasket and foam do a great job of keeping your view pure.
Audio still comes from built-in hardware along the headband, but the G2 has had help from Valve this time around. These are immediately familiar if you've tried an Index. Rather than headphones, I'd class these as speakers that sit about 10mm away from your ears. They can fold back to be out of the way, they adjust up and down for ear height, and they can be completely removed without harming the integrity of the headband. If you are going with an outside audio solution, do note that the headset has no 3.5mm audio jack. It's Bluetooth or bust here.
One of the main things a lot of VR users do for room-scale fun is to add extra cables to increase tether length. That might not be as much of an issue here for a lot of people (myself included), as the Reverb G2 has a stock 20-foot (6-meter) cable. Some AMD users had connectivity issues seemingly related to the motherboard and cable when using the G2-V1. I was not one of those people despite using an AMD system, but HP worked with AMD to ensure much better compatibility this time around. The new 20-foot cable is included with all G2-V2 models and it can be purchased separately for G2-V1 models.
At the 5-meter mark on the cable is a link box that requires an external power supply. An adapter is included with a long enough cable to not really harm the overall 6-meter length. The Reverb G2-V1 link box was fairly basic, and having to unplug the AC adapter each time you finished using the system was an annoyance. That's been fixed with the G2-V2. The new link box is a bit bigger, incorporating a power toggle button.
The cable's ends are natively DisplayPort 1.3 and USB-C 3.0. Fret not if your PC doesn't include these ports. In the box with the G2 comes a USB-C to USB-A adapter and a DisplayPort to Mini DisplayPort adapter. The hardware and overall build quality are high-end, but what's the Reverb G2 like when the displays light up?
High-end specs
HP Reverb G2: VR experience
First and foremost, it must be said that the Reverb G2 delivers the best visual experience I've ever seen in VR. HP is using the same dual-display setup with the same resolution as in the first Reverb, so what gives? Part of the Valve collaboration includes new dual-element Fresnel lenses, similar but less complicated than those used in the Index. This means there are fewer artifacts mucking up your vision, but it also means a lesser field of view.
The Reverb G2-V1 had a horizontal FOV between 80 and 90 degrees, with vertical FOV coming in around 5 degrees lower depending on how your face fits into the HMD. With the new intermediate gasket removed and eye relief dropped down to 9mm, you can expect the FOV to climb anywhere from 10 to 15 degrees horizontally and about 5 to 10 degrees vertically.
Coming from a significant amount of time in the Oculus Rift S, the Reverb G2's image quality is stunning. Most noticeable right off the hop is a lack of screen-door effect (SDE) to the point where you need to focus on the minutiae if you want to distinguish individual pixels. God rays are practically non-existent, even in games like Star Wars: Squadrons that have dark backdrops with bright forefront flashes. Playing with the closer eye relief also seems to make the lenses have a larger sweet spot, reducing blur around the edges.
The Reverb G2's maximum 90Hz refresh rate again isn't as impressive as Valve's Index, but it's in line with most of the industry. A low refresh rate generally translates to a sickening experience, more obvious if you're already prone to nausea while in VR. The high resolution here makes it harder for PC hardware to maintain a high refresh rate, so this feels like an OK compromise.
And whereas the Reverb relied on software to adjust interpupillary distance (IPD), the Reverb G2 now has a physical slider on the bottom of the headset. It adjusts between 60mm and 68mm, though you should have about 2mm of grace area on either end if you're outside of the initial range.
On the performance note, it's clear that HP isn't lying when it talks about system requirements. Gaming — with titles like Star Wars: Squadrons, Beat Saber, Skyrim VR, Pavlov VR, No Man's Sky — with settings cranked up was mostly smooth with some noticeable performance dips in particularly frenetic sequences.
The speakers/headphones HP borrowed from Valve are excellent and indeed help boost the overall package. They sit off your ears and pump out clear spatial audio that gets as loud as is needed. You can have music or sound effects absolutely blaring, yet the magic of positional audio means anyone not wearing the headset hears just a faint noise. It also means you're not completely cut off from the outside world; others can still get your attention without coming into the range of your flailing arms and controllers.
The Reverb G2 still has a foot firmly placed in the professional world, which translates in my case to use as a virtual monitor. Years ago, there were plenty of "I worked a day inside my VR headset" impressions, and I, too, gave the older headsets a try to see how long I could go. Result? Not long.
However, with the drastically improved clarity and boosted resolution, looking at a desktop and a bunch of windows isn't nearly as taxing. I'm still not going to ditch my laptop, docking station, and monitors for the Reverb G2, but it's clear we're getting closer to a time when a virtual office is feasible.
The weak spot
HP Reverb G2: Controllers and tracking
With the headset established as offering drool-worthy visuals and audio able to keep up, it's the controllers that will ultimately cement a VR system as great or not so great. Unfortunately for the Reverb G2, even with a significant overhaul to the WMR controllers, they're still not great.
Ergonomics have been improved, and these controllers are more comfortable to hold. The grip button is positioned well beneath the middle finger, and the trigger is also intuitively placed. The joystick is easily reached by the thumb, as are the two primary buttons and two menu buttons. The controllers are a mirror image of each other, each requiring two AA batteries for power. The fastening straps seem sturdy enough.
Where things really start to go wrong is when you compare the controllers with others on the market. With no capacitive touch function, you're not going to be pointing out enemies or giving the thumbs-up to friends anytime soon.
The Index relies on external sensors to see exactly what the Knuckles controllers are doing, and it ultimately results in the most precise tracking possible. The Vive Cosmos utilizes six built-in cameras for its motion and controller tracking, and even then, it can be spotty. So how does the Reverb G2 fare with four cameras?
Overall tracking in the Reverb G2-V1 was passable, but nowhere near perfect. Horizontal tracking wasn't really a problem; the system was much more likely to lose its controllers when your arms were all the way up or all the way down. HP has made some strides with the Reverb G2-V2, promising about 30% better vertical tracking thanks to updated cameras.
With the G2-V1 I tried No Man's Sky first, and the controllers seemed to do well even when grabbing a multi-tool from behind my back. Beat Saber began to show some issues when the action got particularly intense, but I was able to finish runs without too many problems. In Pavlov VR, where precision aiming is key, the controllers did struggle. Buggy tracking seemed especially prevalent when aiming at something higher than me or with controllers held in tandem.
Re-testing these same games with the G2-V2 and its updated cameras was a mixed bag. It's hard to test these accurately since no two experiences are exactly alike, but the new system's enhanced vertical tracking does make a difference. The G2-V2 feels like it can hold onto controller placement for longer when I have my hands relaxed by my side or behind my lower back. As for aiming above my head, it still seemed to struggle the same amount in some cases.
Tracking still isn't quite perfect (like with most VR systems) but it's definitely a step in the right direction. Now if only the WMR controllers would get a significant overhaul … One thing I must say is that the controllers didn't seem to struggle even when used in a brightly lit room.
Big choices
HP Reverb G2: Competition
If you're shopping for a VR headset today, chances are you're going to come across the Valve Index, HTC Vive Cosmos and Cosmos Elite, or Oculus/Meta Quest 2.
Starting with Valve's Index vs. the Reverb G2, you're going to get a lower-resolution display with a higher FOV and refresh rate with the former headset. The Knuckles controllers are much more intuitive and have better tracking, making for overall more immersive VR. The problem here is that you're going to pay about $500 more for the full Index kit.
Moving on to the Vive Cosmos and its Cosmos Elite counterpart, they're a relatively well-rounded VR system that costs about $200 more than the Reverb G2. It has a couple of extra cameras for its controllers, though tracking still isn't perfect. Its controllers do, however, have a touch-capacitive function for some fingers. FOV and refresh rate are similar, though the display resolution isn't as high, and the overall picture isn't nearly as clear.
The Vive Cosmos Elite is essentially a faceplate mod for the standard Vive Cosmos that adds external tracking capabilities. With the faceplate installed, you can add SteamVR lighthouse base stations for more accurate tracking. The kit also comes with original Vive controllers (which were released years ago). The whole package with HMD, base stations, and Vive controllers costs about $900. That's $450 more than the Reverb G2. You can also buy the HMD alone for about $549. I'd still recommend the Reverb G2 instead.
Finally, the Oculus/Meta Quest 2 is a good option if you're looking for budget VR that doesn't need a PC to run. It can work with a PC, but it also has everything it needs to be built right in. Its specs don't nearly match the high-end PC-based VR systems, but it's freeing and does have a ton of content available behind the Oculus Store's walls. Just keep in mind that you'll have Facebook/Meta breathing down your neck the whole time. They start at about $299 for 128GB of storage and climb from there depending on the storage size you want.
Do it for the display
Should you buy the HP Reverb G2?
Who it's for
Anyone who wants an outstanding visual experience
Anyone who doesn't want to spend big on an Index
Anyone who is splitting time between professional and gaming worlds
Anyone who has high-end PC hardware
Who it isn't for
Anyone who wants high-end controllers and tracking
Anyone who wants to go wireless
Anyone with aging PC hardware
The Reverb G2's 2021 refresh coincides nicely with some advancements Microsoft has made to WMR in Windows 11. There's a new virtual environment that's much more streamlined than the sprawling Cliff House, plus you can now skip entirely the WMR portal and jump straight into SteamVR. For many people, that's a welcome change that saves time and annoyance.
Considering HP hasn't raised the price of the Reverb G2 following this refresh — in fact it's now $100 cheaper than when I reviewed the G2-V1 — there's not really a downside. Unless of course you recently purchased a Reverb G2-V1. Seeing the new model drop no doubt hurts. The Reverb G2-V1 is still a great VR system, and those who currently have one likely won't find it necessary to upgrade to the G2-V2. If you have a G2-V1 and are experiencing connection difficulties related to your AMD system, be sure to try out the new cable for a fix.
The Reverb G2 isn't the most immersive VR system on the market — that title still belongs to the Index and its accessories — but it does deliver the best visual experience. It's almost shocking coming from the Oculus Rift S how clear and crisp the picture is in the G2, whether you're gaming, browsing web pages, or viewing models in a 3D space. It's just a shame the controllers can't keep up, even with a redesign.
If you're searching for PC-based VR and don't want to shell out big money for the full Index setup, the Reverb G2 is undoubtedly going to be quite attractive. That remains true if you'd rather focus on higher visual fidelity at a lower price compared to the Vive Cosmos.
As it stands at the time of writing, stick with HP if you want to be sure you're buying the refreshed Reverb G2-V2. Other retailers likely have stock to get rid of, and there's not really a great way to tell which version you're getting until you can open the package and check the link box and face gasket.
Bottom line: HP's refresh of the Reverb G2 improves on what is already a great VR headset. Owners of the G2-V1 likely won't find reason to upgrade, but for everyone else who's been holding out, the time to invest might be now.
Review changelog
This article was originally published December 2020. It was updated November 2021 with the following changes:
Updated Price, availability, and spec section for changes with the Reverb G2-V2.
Added a dedicated section for Recommended PC specs.
Updated Hardware section to include new face gasket, cable, and link box for the Reverb G2-V2.
Updated VR experience section to include findings on new FOV in the Reverb G2-V2. Also added information about WMR advancements through Windows 11.
Updated Controller and tracking section to include findings on improved tracking in Reverb G2-V2.
Updated the Competition section with up-to-date prices. Also added information about the Cosmos Elite.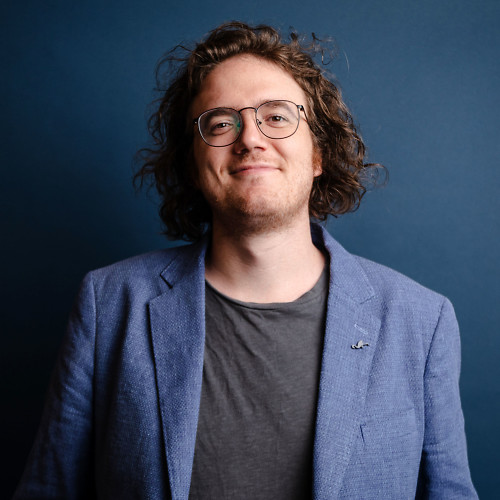 Senior Editor, Laptop Reviews
Cale Hunt is formerly a Senior Editor at Windows Central. He focuses mainly on laptop reviews, news, and accessory coverage. He's been reviewing laptops and accessories full-time since 2016, with hundreds of reviews published for Windows Central. He is an avid PC gamer and multi-platform user, and spends most of his time either tinkering with or writing about tech.