Windows Phone 8.1 Update 1 reportedly nears completion by Microsoft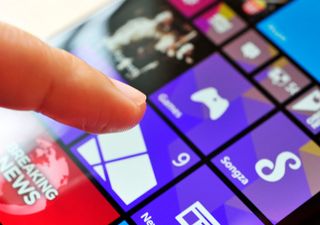 Back in April, Windows Phone Central reported that Windows Phone 8.1 is scheduled to receive two OS updates in 2014, with one in July and another in November. Previously known as general distribution releases (GDR), the updates bring some new features, optimizations, and bug fixes to those with Windows Phone. Neowin is reporting that Update 1 is nearing completion by the Consumer Experience (CXE) team, and they may wrap in the next week. If accurate, Update 1 looks to be on schedule.
Once the Windows Phone program managers clear Update 1, the bits are pushed to Microsoft's OEM and carrier partners for further testing. An expected public release with carrier/OEM support is still a few months out, especially since the original Windows Phone 8.1 update has yet to be delivered to most users. However, like previous GDR updates, those enrolled in the Preview for Developers program are setup to get the update early, possibly within weeks.
Microsoft feature-locked the original Windows Phone 8.1 update on March 26. Fast forward to July and the official Windows Phone 8.1 update is still in the early stages of over-the-air updates for the majority of customers. However, where 8.1 was a significant OS update, requiring more testing, Update 1 is considerably smaller. Features in Update 1 include the coveted Folder creation ability, accidentally revealed by Microsoft a few weeks ago with other details remaining unknown at this time.
The Windows Phone team is on an accelerated schedule in 2014 in an effort to regain momentum in the mobile space. Apple's iOS and Google's Android are still dominating smartphone sales and market share, despite Microsoft's attempts to catch up. Combined with the co-development of Windows 8, Windows Phone is receiving high priority from Microsoft. Update 2 for Windows Phone 8.1 could be ready by November, just in time to ship with new hardware, including the flagship 'McLaren' phone launching on multiple carriers. McLaren – its internal codename – was previously known under Goldfinger and features a 3D Touch system with Mix View for the Live Tiles. Neowin claims McLaren has a 5.2-inch full-HD screen, 20MP camera along with a 64 GB internal storage.
Microsoft is expected to merge Windows Phone and RT SKUs with the next big OS update codenamed 'Threshold' for Spring 2015.
Source: Neowin
Windows Central Newsletter
Get the best of Windows Central in your inbox, every day!
Daniel Rubino is the Editor-in-chief of Windows Central, head reviewer, podcast co-host, and analyst. He has been covering Microsoft since 2007 when this site was called WMExperts (and later Windows Phone Central). His interests include Windows, laptops, next-gen computing, and for some reason, watches. Before all this tech stuff, he worked on a Ph.D. in linguistics, watched people sleep (for medical purposes!), and ran the projectors at movie theaters because it was fun.
My last pay check was $9500 working 12 hours a week online. My
neighbour's sister has been averaging 15k for months now and she works about 20
hours a week. I can't believe how easy it was once I tried it out. This is what I do>>>>>>>> WWW.MONEYKIN.COM

Does anyone believe this stuff?

Wow, that's an amazing amount of money which you've attained seemingly without much effort. I'm going to click on that link. Good grief.

Well you can get very very very rich on the internet....really.
Only this month a few uncles died in Nigeria and I have won a couple of Mercedes's and a vacation.
So luck is smiling at me :)

Next time you want to scam someone, hyperlink the website you provided for us? :P

Looks like we will get WP 8.1 Update 1 before getting WP 8.1 Official Update.

How is that going to work? Will we lose BT 4.0 again?

If you have wp8.1 installed thru pdp, you will not be getting the ota official update. Instead you will be getting the cyan firmware only.

At this rate it looks like many of us never will have official softfware again.

Developer Preview for life!

Absolutely true. Once you go beta you never go back.

Rolling back is now officially supported via the Nokia Software Recovery App.

Developer preview is more like what a rc preview is for desktop windows(though they havent done it that often) to bad msdn/TechNet subscribers cant get quicker access to the oem Version of the update

So that means you're still running longhorn? ;)

This made me laugh because it is true, beta software for life.

So it's kind of like Android, except they call their Beta software "official", and the Android "official" OS isn't nearly as stable as the WP developer preview code.


This may have been true for Android 4.0x and earlier, but since android 4.1 the upgrades have been pretty rock solid and actually pretty minor. Android 4.4 concentrated on less RAM usage, earlier devices on better compatibibility, such as wearables, better bluetooth support, faster, etc.

My Nexus 7 still lags like hell (using android 4.4.4) and it has 1g ram.
even yesterday i was going to reset it, but i had some problems with some saves...

No android before Android L officially out on new device from box. ART may save android, until then they get useless without hard reset after some month usage.

You really have no idea what you are talking about.

@nizzon Hahaha, hilarious! :)

Never again. Cyan update? Forget it. By the time it arrives, we will be on update 1.

And never have matching OS/firmware. Oh well, better than waiting I guess.

I thought that I would switch back to the official release of WP 8.1 while installing developers preview as soon as it comes. But now I'm changing my mind. I mean i don't see any bug with the developers preview so why isn't MS releasing the official thing. Now if I opt out of the program,I'll get the little update (gdr1) with a delay of about 3 4 months. I didn't buy this phone to wait for the new software and compromise on everything. Im greatly disappointed. Thinking about switching to xperia Z2, i hate Android, but there's no choice left. Also i can't deal with the little gameboy like screen on iPhone 5s

How can you have so little clue? Microsoft HAS released "the official thing". Microsoft has released WP8.1 to OEMs. It's then for those OEMs to complete their firmware updates and then release them to the carriers. It's then up to the carriers to test both the OS and firmware and then release the updates to their customers. Microsoft is one of those OEMs and they have completed the Lumia Cyan firmware for some models already. I have a Lumia 925 with Vodafone Australia and they have been testing the OS and firmware for the last two weeks. Anyway, the Developer Preview of WP8.1 is the RTM. You are not going to get anything new, not even bug fixes, in the release of WP8.1 from your carrier if you already have the DP installed. The difference will be in the firmware from your phone manufacturer. So, exactly what everything are you compromising on? You wouldn;t even get a DP on other platforms. Understand what you're talking about if you're going to complain.

We indeed are becoming developers without being developer

Feel Your Pain, I'm even tried of waiting

Wouldn't mind getting 8.1 on my TMo 925 first...

You will if your not using the preview. Only people getting update 1 before "official" 8.1 are the ones using dev preview. Including myself. L925.

The 8.1 Dev Preview been very stable on my TMo 925. I really can't imagine going back to stock 8.0.

How "rock solid" can it really be without official Cyan firmware and drivers to go with it? Have to be a few annoying glitches like decreased battery life, etc. I would imagine based on what many other users are saying.

I have it in a Lumia 920 and its perfect, my battery life is better... the camera is a bit slow... but other than that... Love it.

Well, keep imagining. My L920 is running just fine and has been demonstrating great battery life with the Developer Preview.

It'll have to be a game changer b4 I let loose my 920

Why??? just because you are incompetant doesn't mean other are. Sick of all these whiners that got the preview thinking they have a clue about how software works and then bitch when their incompetance shows up.

So that's the only thing that you could say? I remember you saying the same thing on some threads. Maybe you're the one who's incompetent.

If this is anything like PC... I haven't updated my computer's BIOS/uEFI when I updated to Windows 8.1, and graphics and other drivers are the same for Windows 8 and Windows 8.1. I cannot see a reason why it wouldn't be the same on Windows Phone OS.

Not rich sold but better then just beta. I still get random restarts, laggy performance in podcast, music app and battery issue. I have T-Mobile Nokia 925.

Looking forward for the updates...

Me too. Dont Microsoft dare to NOT add DATA 3G to action center. I swear If they dont add it in this update I will spam their support with rage mails.

There is a Microsoft app in the store called Cellular Data "that enables a tile to be pinned to the WP Home Screen to navigate the user directly to the Data Settings page". Is that what you were wanting or was it something else?

Nope. I got that already via app Connection tiles. I want to have Cellular data in ACTION CENTER right next to Wi-fi.

I am still waiting for official 8.1 .

f<c* it :D Join the dark side (Better side) http://www.windowsphone.com/en-us/store/app/preview-for-developers/178ac...

Dont want to lose my warranty, 2 years is looooooong time in mobile phone world.

Why can't they give DP members Cyan already? My 1020 is basically a glorified brick as 8.1 keeps degrating further and further. Even paul thurott has the same issue. 8.1 is a terryble experience on an 8.0 device and I'm hoping Cyan will fix it. http://winsupersite.com/windows-phone/one-year-lumia-1020 What's the point of a Dev preview program by MSFT if we can't get the firmware updates from micro-nokia?

Have you tried a hard reset, as Paul said he as not. My 1020 was acting up after 8.1 a hard reset and it is better than ever.

Those need carrier approval and Microsoft can't bypass that.

Interesting, how does Apple and Sammy get these done ? do they also go through carrier approval ? if they can give Dev Preview update w/o carrier approval why final release needs thier approval .

Samsung has to go thru carrier approval, Apple does not.

Apple does go through carrier approval, it's just a different test plan and approval process. Much shorter and much more coordinated.

How could we sneak in through developer preview were those not approved by carrier What about people whose phone was contracted from the carrier but is unlocked now so why should we wait ? if Apple can get approval and MS can't from same carrier is that not fair treatment to all OS or manufacturers.. why different test plan to rip off some features which make money for the carrrier ? and we expect users to stay loyal to WP after this discrimination..

Can people not read? How many stories said that installing the DP could void your warranty? The DP was not approved by carriers so anyone who had an issue with their phone and took it back to their carrier for support with WP8.1 DP on it was likely to be told to go away.

if people have already installed DP do you think they would have cared about warranty.. ? and you can always flash it back using Nokia recovery tool if you want the official version back.. http://www.wpcentral.com/nokia-software-recovery-tool-available

Well those devices bring millions of users to the carriers so they likely get faster approval than the 3-percenter Windows Phone.

Haha yeah for most of the world, true. Got an answer from the one responsible for hw support at my carrier and they don't get involved in any kind of updates for any phone. And no other carrier here seems to do that with WP either according to the information I've got from their support people. And still no updates earlier than anyone else. It's plain stupid that an unbranded and unlocked device should have to wait for carrier approval, which doesn't even apply here, if I can switch carrier everyday if I want to.

Not really, people who buy unbranded devices are not at the mercy of bloody carriers.
My Lumia 920 is unbranded therefore the release of Cyan is in the hands of the OEM... which is MS.

If a phone is carrier free then it shouldn't be an issue, however that isn't the case, still waiting.

Not to sound harsh, but it's called "Developer Preview" for a reason. Read the fine print, you are testing. It doesn't automatically give you any special rights or a higher priority to newer software. You are a lab rat for Microsoft. By participating in the program you give them that permission. Nothing more. If you were under the impression it makes you special for any reason, you need to re-read the fine print. The point is you are giving them feedback, in this case, it looks like 1020 users may have to do a hard reset in order to make it a stable install.

Developers Preview on Lumia 920 and odd hiccups but no real issues and no,hard reset. Getting the 930 soon and if a dev prev comes out in the future will consider it seriously to gain the benefits.

I agree. Considering all you had to do was sign up and install an app we are nothing but testers, nothing more, nothing less.

Strange... I've been using 8.1 since the first week of the developer preview on my 1020 and haven't had any problems. It's working great and I love it!!! It might be a problem with your specific phone and not with the missing firmware update... Or your phone is just too full, it's sure to slow down if you only have a couple of megs available.

Ditto, no problems here with my 1020.

My wife's 1020 is working perfectly with 8.1 but my 920 is not behaving as it should but is one per week or so. Also my friend's 1020 is really giving her a headache. So it seems to be random.

Since I installed Windows Phone 8.1 on my 920 never had any issue other than the battery drain that was fixed with an update. I love my phone more than ever now and would only get 930 even though I'll need to give up glance. My 920 just looks new everyday

Use Nokia Software Recovery and roll back to the latest commercial release. It's now officially supported.

People still complaining about not having 8.1 is ridiculous, just get the dev preview

8.1 really needs the Firmware updates. Many devices are a little "wonky" with just the update.

Nokia recovery tool is the key.

Most are just making the point that they hope to receive the "official" update, bundled with the "cyan" firmware update for Nokia phones. This would correct the sluggishness of the 8.1 DP, and make the WP8.1 experience much better. I concur.

My Icon acts up with 8.1 so I keep going back to 8.0 I did determine the getting hot problem was only with the WPCentral app installed. Also with 8.1 my phone overheats when wireless charging and stops charging. My 928 works perfectly with 8.1 all the way around. So I'm keeping my Icon on 8.0 for now.

yeah, i'm hoping cyan fixes my icon.

Same here. Love the phone, just wish it was stable.

My Icon was getting really hot also and periodically getting the "Loading..." or "Resuming..." screens. Sometimes they would clear in a few seconds but sometimes I had to do a soft reset to get it back. I even did a hard reset to try to get it to clear up. I tried to turn off all kinds of things. Finally, I took it to Verizon and he said "I've never heard of anyone having that problem before. We'll just order you a replacement." That was about a month ago and I haven't had any problems with it so far but it's still running 8.0. I've been waiting on Cyan firmware before I do anymore updates. But 8.1 sure is tempting...

Ridiculous is advising dev preview for normal users, who will not like to void there warranty after installing it.

You can take it back to 8.0 if you need warranty work.

Find me a case where someone's phone was rejected for warranty coverage and who had Preview for Developers installed. I haven't heard of a single case. Also, language: "you may void any warranty from your MO and OEM."

Once you have dev preview installed, your phone warranty is at stake. As far as Nokia Care is concerned. T&C state that it may void warranty, yes it doesn't happen necessarily but any issues will be directly linked to your "act" of upgrading forcibly. An average user like me why would get into hassle of installing dev preview and then do a rollback for claiming warranty?

NokiaCareUS refused to help me with my Icon once they found out I had 8.1 Dev Preview installed. Given, they didn't say it voided my warranty or anything that extreme, they simply won't help if you have 8.1 DP. I know I can roll back to 8.0 with the Nokia software but I'm going to wait for official 8.1/Cyan to see if the phones issues get resolved. If problems still exsit then I'm assuming they WILL help once 8.1 is officially rolled out.

Yes, I used my warranty with dev preview, no problem

What's ridiculous is that we are 20 months in to WP8, without a proper feature update.

wtf do you call 8.1? a bug fix?

And it isn't released yet as an update, except for a beta (aka. it isn't released yet).

It is released genius, your carrier is just slow at releasing it, plenty of phones have it officially out including some 925's

I have it as a "pilot" on my 925, but even that smells a lot like beta. Might be it's officially released somewhere fully and I'm simply wrong, but it has still been very slow. Of course, it is better they do it right than do it quick, and the update itself is mostly great, but for an underdog Microsoft has been remarkably slow and uninventive.

How does it seem like a beta? I'm on the beta and don't even feel like one for me

When getting a new phone, do I have to disable DP from my old phone first before signing my new one up?

no, i have it running on a 920 and a 1020 right now

You need to enable through the Preview for Developers app on your new phone to get the updates.

Doing so will void my warranty. I've had to send in my 920 for repair once. If it happened again I would be screwed. I have to wait.

I happen to think installing dev preview without firmware and drivers is ridiculous. No need for anyone except devs (thus the name) and maybe tech journalists to have it installed IMO. I'm perfectly happy to wait for Cyan and OTA to roll out. My phone has worked just fine with 8.0 up til now and I expect it will continue to do so until 8.1 is released.

Normally I would agree with this sentiment. However, 8.1 isn't an incremental improvement -- it is lightyears ahead of 8.0 - particularly Cortana, the notification center, and the myriad of UI improvements. When I see other people's 8.0 start screen I literally wince. My phone has become just more useful and more pleasant overall. That being said I'm not 100% happy. I have my share of battery life issues on my (heavily used) 920, and the music experience is flat out worse. However, I would honestly rather deal with those shortcomings than wait indefinitely for MS and AT&T to get Cyan out to us. 8.1 is seriously that much better.

That's basically the point I'm at too. I got the preview knowing full well that it was not going to be perfect. For me it was just a matter of getting a taste of what was coming. However, now that I have that taste I want even more.

And lose 2 years warranty, sure

Can someone break into MS HQ and find out when will it be available for dev preview users?

Possibly within a few weeks, according to the article...

Very Interesting, wonder what else they got in store for GDR1 beside the Folders thing?

Maybe a update for Xbox games....Xbox one and games in the hub...

a 2g/3g/4g toggle and cellurar data switch in Action Center. Please -_-

Before, when I was on T-Mobile and unlimited data, I didn't understand why people needed to turn off cellular... now, on Verizon with a 1GB plan... yeah, a cellular data toggle would be most welcome!

may be they will release both at the same time..early spring:P

Then wp central would explode

It's time for wp to rise...

Hold up, McLaren isn't the 1020 successor? Hmmm. Sounds abit suspect. I hope we get 3D plus 41mp. ;)

Lovely that would be
+1020

more like concept dream, i would wish for this too

1020's successor will be a basic phone with a great camera, just like the 1020 and 808.

I'm praying your wrong but only time will tell. My contract is up at Mclaren release/announcement so either way ill be ready.

I was hoping for the include of 3D touch too. But anyways, gimme that camera !!!!!

And 64gb internal storage with SD slot!

ditto, but 64 will likely be an option instead of the standard (I assume) I'd be happy with 32 and a SD Card Slot

It could still be the 1020 successor. More megapixels doesn't make a better camera.

Yeaaahhhh.... Lets see when does GDR1 comes to preview for devs program..... Waiting for some more new features:)

Niceeee, dp in a few weeks..coool
Lets see what features does it bring. :D

Hopefully we will get parental controls then I can buy them. Smooth running budget Windows phones. Budget Android phones don't run well after a couple of weeks and I phones are too expensive Posted via Windows Phone Central App

What kind of parental controls are you looking for? I can restrict apps, games and purchases on my son's phone through Family Safety.

Probably Developer Preview for Update 1 in the middle of August... Now, if McLaren is the 1030 we wil get only the "half of the 1020 sensor"... :S

A sensor is more than its resolution, and a camera is more than its sensor.

Hopefully they will finally have parental controls so I can buy budget phones for my children that actually work. Android budget phones barely work and I phones are too expensive Posted via Windows Phone Central App

If you set up the accounts as child accounts you get controls at Family Safety... app restrictions, game restrictions, web filtering... everything. It also applies to PCs. Unless there's something you need that isn't there? https://familysafety.microsoft.com

Here we are waiting for the official 8.1...and here we go some more delicious news ....yummy GDR1.:P

If they had listened to their users and sped up development years ago as we had been urging they wouldn't have to be scrambling now. And what momentum are they trying to regain, didn't know they had any in the first place....

I wonder if current Lumia devices are upgradable to Windows Threshold

I am hoping it would. I have NL 720 and I bought last december and I knew what i was getting into ( OS wise, with not so much apps and other wp 8 issuesand limitations), but to my surprise I have recived nokia lumia black, gdr 3, and wp 8.1 and now its gdr 1. I am more than satisfied I must say. And If My NL 720 can somehow be updated to WP 9 then my experience be at "delighted" level.

According to Daniel in a previous article: "Current Windows Phone 8 devices are expected to be fully upgradable to Windows Phone 9." I really hope so. I purchased the most future-proof Lumia (the 1520) so if that can't run WP9 then nothing else will ... !

Yeah .. I am sure 1520 will surely be upgradable but If with any chance NL 720 or 520 could get the WP 9 update, it would be huge bouns for all of us. Furthermore MS should keep in mind is that largest chunk of WP users have NL 520. if they can't be upgradable to WP 9 then MS has to regain these customers. So in terms of business strategy its a must, but I am not sure about its techinical aspect.

All phones will be running WP 9, if not Microsoft is not doing the correct job, also to avoid fragmentation like Android and also to continue supporting low hardware

Yeah. I'm not buying a new phone until I find out. Already got burned by the l900. I want a for sure this time.

I hope we'll get the new lock screen with GDR 1. it has been one of my most wanted features since the build conference .

Word! I want a sexy "music screensaver" for lockscreen. There is a possibility though that we get the new lock screen but MS fucks up the music player even more, or just removes it completely by mistake, or just give up and add the text "Buy an Ipod" on the music-tile.

I would be happy to have, actually have back, the ability to show more than one appointment listed in the lock screen.

So update 1 can bring more functions and stuff or will it be just a bug fixes?

Usualy, GDRs contain new features, bugfixes and extend support for new hardware.

I can see where this is go. When I finally get Cyan I'll install GDR1 and it will break all the things Cyan fixed. I'll probably wait a bit this time lol.

8.15.12349.0 - Latest version of Windows Phone! I see it in logs of my game!!! Maybe this is GDR1 :)

Are you serious? That's cool if true

I would like to see some prove, because this means that the build number went down instead of up, which is impossible. Also, the last known build of Windows Phone is version 8.10.14130.0. There is no "8.15". I would like to see some screenshots or so from you.

This is screenshot from BugSense, where i see usage of my app, bugs, etc.
I can see what OS version used on devices. I choose latest versions and see this: http://s27.postimg.org/415277lxf/Capture.png

The problem here is that a build number can't go down. The latest official release has build 12397, your log shows 12349, thus this build is older (or made in a different branch then Windows Phone 8.1) then WP8.1. I've got serious doubts here.

So the latest version is 8.10.12397.895? just checking

Completely pig sick of waiting for 8.1 to be honest, the posters around where I live that say 'windows phone 8.1 coming soon' have faded and are starting to peel from the boards.
For a company thats desperate to hold court with Android and IOS they're making a rod for their own backs. I used Android for 3/4 years before WP7 & 8 and they've never blown their own trumpet as loud as MS have over a scheduled OS update and todays article makes them a laughing stock, 8.1 Update 1 before 8.1 even starts rolling to the masses, sounds like something is wrong somewhere or they've tried running before walking more like.

8.1 has rolled out for the 925 in Finland and several 625s

Fully agree with you. It's all bells and whistles, nothing more. I would say humiliating. What's the point of Update 1 to 8.1 when even 8.1 seems light years away as of now. And what is this selectivity of some country some model some person who get the release! I mean it seems like this news is just a gimmick to pacify the mass. Talk about release of Update 1, that too would follow the same course.

Wht abt the roumors abt releasing official cyan update with in 1st 2weeks of July in India. Posted via Windows Phone Central App

Still waiting for Cyan....

This 8.1 general release is taking too long. I'm not going to install the developer version. By the time WP8.1 is released, iPhone 6 and iOS8 will be out. When that happens WP will be out of the news and will loose any momentum since Apple will take all the oxygen in the room / building / country. WP8.1 really needs to be released now for general use or risk loosing its already small market share. It's been over a year which is too long for mobile OS updates and versions.

I agree. But I feel there have been many bugs to iron out in this update as mentioned by many on the DP. I tried it for a few hours on my L920 and didn't like everything they've done. Some things they could've left as was. A few were good. The preview felt very disjointed as an OS on the whole when compared to 8.0. Whatever Cyan brings, I hope it will just patch up those holes.

Haven't noticed any differences in Cyan, except better battery life.

Windows Phone 8.1 has been official supported since 24 June 2014. Just be patient, it's only for 14 days officialy on the market.

I hope the leave the old music app when the final bits are released because Xbox Music App sucks. I have't touch that crap since the old hidden app was discovered.

maybe you should go look at the new app again - it has come leaps and bounds ahead of where it started.

I tried the new update last week and it still sucks. Usability is poor. Too much going on that playing screen, it needs a dedicated playing now screen. Haven't they notice that people Instagram and tweet what they are listening to? That screen should be more attractive and clutter free. I also shouldn't have to click three times to get to the rest of a particular artist collection. Album art is missing as well as wrong artist background images. Sure it's faster but not as fast as the old app. The only think I like is that they made the fonts smaller for Album name, track list. At least it's not cut off like the original app. We need the NEW as well as HISTORY sections back. I want to open the app and start playing music. Not search. Attractive screen: http://instagram.com/p/kGbCVNiloH/?modal=true http://instagram.com/p/nerx96Clph/?modal=true http://instagram.com/p/ldVEk8Clmu/?modal=true http://instagram.com/p/k-z0GyClpJ/?modal=true

Great news. Hope in new update loads of stuff would be seen. If Microsoft is hearing what if the windows icon on handsets is used as notification light may be included in update.

So they're finishing early because they're anticipating carrier delays. Smart :P

That's a LOL......we haven't even received 8.1 yet and 8.1.1 is on its way

Hurry and release this so you can abandon the OS and worry about moving to Android...

Still waiting for the official 8.1 update

Well, I just hope that they will add Wi-Fi direct so that I can share big files with my friends' WP and Androids. Bluetooth sucks for sharing large data.

Install easy transfer and try it..works great on pc. But didn't try it on another mobile's browser.

Thanks for pointing me to the app. But we need a standard that can allow sharing between devices regardless of OS and that's Wi-Fi Direct. It was present in WP8.1 emulator images but not included in final ones. I hope it is included in this WP update.

I'm curious what improvements gdr1 will have. The phone seems pretty complete.

At least this update should remove those loading and resuming stuff while switching between apps... Then its complete...

Preview for life. Warranty doesn't worry me. Using a Nokia not a shitty cheap overrated Samsung device. Ive used Samsung since flip phones became the hype. They're shiny and thats all they had going for them. The "ONLY" phones I had to pull out the battery with daily. Disgusting. And they STILL need to do that lmao. Fucking cheap bastards

When update in india windows 8.1

Wow...Satya ....Satya ......Satya

That little release infographic timeline is actually scaled right....xD

Samsung is shit
My old s5 used to eat up 1.5 gig of ram on standby.
Feel better with a Lumia 930.

The S5 is considered old now?

his old S5, he probably sold it...

Pretty sad that OEMs and carriers are a full update behind MS. Leads me to believe that carriers will start skipping GDR updates.

And everybody (including me) went Settings> Phone update> Check. Folks, update isn't rolling out now xD

Hahaha 'soon' in weeks not montha...bla bla bla

Agreed that updates require carrier approval, because they need testing it. But WTH were these carriers doing when Dev preview was out? On beach? Holiday? Even if you say that since support started from 24th I do not buy the argument of starting testing then and after that date. It's more of proactively dealing with the release. Now come to Nokia-Microsoft carrier free devices. Why a delay over here? There is no carrier boundation. Then why the latency?

It a shame that Microsoft is talking this long for this update, seeing the rumors of they allwoing a VM to run adnroid apps is shocking and demeening to WP fans. If this trend continues WP will always be distant 3rd or might even go away.

"taking long for this update". It has been 14 days since the official start of support for Windows Phone 8.1. How is that long, knowing that Windows Phone 8.1 will roll out this month.

I think that's inevitable (MS moving toward Android, via either a VM or an open-source Android that looks something like Windows Phone). The app gap is too large. Here are some apps I could have used last week: bank deposit app; Trail Link app (running/biking trails); Coursera. All available on iPhone, two available on Android also. WP 8 is a fine OS, but too little too late. Has any company ever squandered its assets like MS has? Tablet PC, Plays for Sure, Windows CE, Windows Mobile, Microsoft Reader - MS at the forefront of tablets, digital music, PDAs, PDAs with mobile phone, on-screen reading. Now playing catchup in all these arenas.

I read that this will also have double height tiles. http://wmpoweruser.com/nokia-shows-off-new-large-live-tile/

Isn't Photoshoped, that picture has been posten on an official channel.

The problem is not the app gap, I think. I think its the long wait that WP enthusiast have to endure. Like the 930 was announced and yet it has not seen delivery thru various channels. I was hoping to buy one but I opted for the L925 instead because its available and the 930 is unsure about its availability. And in my country, Philippines, the operator does not offer a single current WP.

Yes. That's the problem with MS. All they say is 'releasing this summer'. No specific dates- be it device availability or OS updates. They got to learn from Apple in this

Official 8.1 update just got wheels and there are rockets of 8.1.1 update already. Seems co. is having some sequential planning issues.

Custom lock screen support coming with Update 1, perhaps?

that feature isnt OS locked, its in the 8.1 update now, they just havent released the api's to use it yet, once they release their app to show it off, they are gonna reease the api's for devevlopers to use

I'm feeling behind the times because I don't have 8.1 installed yet. I don't want to do the developer preview thing either so I must wait for Verizon to release it whenever that will be.

looks like the roadmap is for Microsoft to complete the dev...not when users get the update...So 8.1 will be released to users sometime in August / Sep. 8.1 GDR 1 sometime in December and GDR 2 Q1 2015

I REALLY REALLY REALLY hope they bring back being able to stream music from a website and keep that music playing when switching tabs or hitting the home screen. This was REMOVED from WP8... why?! I don't know why the hell they would remove a great feature in IE10 (WP8) with the update to IE11 (WP8.1)... MS is completely assbackwards in how they do things... pisses me off to no end.

what? they not only legt that in but expanded it to all internet explorer media

I just wish I had Cyan. Since I've updated to 8.1 on my Lumia 520 it hasn't been the most stable, or even fast for that matter. Yes I know it's a beta and I should expect it to be unstable, but they really should have optimised it for Lumia Black devices since that's what people will be running for a while. If I remember correctly, this time last year is when Lumia Amber came out, and I didn't get it on my phone until October, and Black came out in November and I didn't see it until March, so I assume Cyan will be just as slow to come out for my 520.

no they shouldnt, its beta, you running it is not their problem, they should optimize it to work on commercial software only, not beta

This is July, and WP 8.1 isn't available for most of the users yet. Microsoft, why are you always lagging behind, far far away?

How is Microsoft "lagging"? They are almost done with GDR 1, which would imply they released 8.1 to OEM and carriers some time ago. Of course then making it THEIR problem and their fault for any delays, not Microsoft's. Please keep your ignorant BS to yourself.

My Lumia 920 is unbranded therefore no carriers involvement and my OEM... is MS.
Talking about ignorance....

How is it a carriers fault when an update is not delivered to a carrier free phone? Especially when most carriers in Sweden doesn't give a shit about WP and don't get them selves involved in the update process? I don't know of a single branded and carrier locked WP device. Both of mine are unlocked and nonbranded, purchased from Halebop, and my fiances 920 is from Tele2, unlocked and nonbranded.

Still waiting for official wp8.1 OTA/Lumia Cyan update & they are planning for GDR1 of wp8.1, great but please give information regarding official wp8.1 update on site.

Oh Microsoft let us finish us one meal! Keeping us hungry?!

Hi everyone, I have a Nokia Lumia 620 running the first version of Windows phone 8.1. I heard that there have been a few updates to the OS that fix battery life. I have heard that some users had extra trouble CAUSED by the update.(update 2). Should I install them?
Thanks

So, any news on official 8.1 to Att customers?

Can't wait cause with my Lumia 630 the update should do good.

Wow, did you hear that, a Christmas bell ringing... Boombastic!

The gdr2 will be out when I'll even get 8.1 update from t-mobile...

Yeah but the thing about the Neowin story is they don't provide a source for their information and without the source it's really just speculation and conjecture that should be taken with a massive dose of salt.

The one thing I really hope ends up being true in the rumours that go around, is the new tile sizes. I don't really care for the extra large square one, but I really REALLY want an extra wide tile that can go from left to right completely in the 3 columns configuration. Apart from that, only proper Data and Battery saver toggles in Action Centre and an accent colour wheel is missing for me.

I really want all these features you mentioned.

Please provide us WP 8.1 update... Then after talk about other updates... In India they said WP 8.1 will be available in 2nd week of July so here it is... Tuesday of 2nd week of July still no update!!! Are you planning to break this hope too???

They changed their statement saying that it will come in the summer (in coming months)

But we are still doing same thing settings>phone update>check for update and then Disappointment...!!!

Lol...they don't plan. It just happens. Keep the hope, ya'll got 4 days. Keep looking in windows on your phone till then for the cyan bird. ;)

OT: Songza doesn't work !!!! (never worked)

McLaren with 20 Mpx???
So how can this be a 1020's successor? Anyway point forward to it

No one said that it is ACTUALLY the 1020 successor. They were all speculations

Because how good a sensor is isn't determined by the resolution. And a camera isn't only a sensor.

So, when do us preview program users get it ?

MS team have a dumbass schedule management... Haven't provide official 8.1 update and started boasting about 8.1.1 update!!!

It's not in their hand dude. Its the OEMs and carriers which delayed it..

I guess in India its carrier independent

But when the Black released... I got that update in the same day in my L520... But why 8.1 is making us wait in india so much....

I totally agree with you here. The Black update was available asap and with Cyan i don't know what they have in their minds.

What do you think guys, shall we get update in this week???

I ain't excited because I haven't got WP 8.1 officially yet.
MS is too lazy in rolling out updates.

either go inform yourself or shut up.

Hey, hey... Calm down. What's wrong?

No 1020 successor yet then. Might just get a nice white 1020 instead

I didn't get the update in Lumia 720. Can any one tell the official date of releasing.

Will I get this update too even if I'm using the 8.1 developers version?!

Love is any new update on my 1020. Microsoft is still within the okay period since Cyan isn't THAT old as yet, but maybe I'll grow impatient if I'm still wating in September ( ._.)

Interesting considering that we haven't even gotten 8.1 officially yet. It sounds like we should in the next couple of weeks.

Come on Samsung, gives us a new Windows phone model.

Received an update last night on my L630. Is it that?

Connect+ - A new multiclient chat application for Facebook, Gtalk, and Yahoo all from the same app Connect+ Basic Store Link www.windowsphone.com/s?appid=af56be31-6f5c-4976-b2a5-86ed5ebe0368 Connect+ Store link www.windowsphone.com/s?appid=99b506b6-339b-42ec-9c0f-abfd072e734e Do try it out and let me know your feedback at dev.connectplus@gmail.com

Tried your app, it is pretty good. It needs a major UI overhaul.

My HTC 8x regularly stops getting notifications on 8.1. Turning off/on is the only thing that resolves it. Tried soft/hard resets but the behaviour returns. For all those that parrot to use the nokia care suite with every issue reported by a user not all of us have a lumia. The 8x is a superb looking phone and when on wp8 worked great. 8.1 has been a nightmare for me and with no way to roll back I'm stuck with it. This added to the lame roll out of bing cortana and numerous other bs from MS has led me to plan to return to android. At least with android if I have a problem I can 99% of the time sort it out myself.

If that's true, I'll kill to get McLaren.

Well, I'm not expecting cyan this week, though :D

As long as ATT doesn't touch my data usage /limits option and all assorted goodies that throw a wrench into my money saving plan.

At this rate the whole world will get the GDR1 for 8.1 and here we are, sans the carrier problem and still not receiving the Cyan update. Wth MS! Just because I am worried that developers preview will void my warranty, I am being subjected to this long wait... Really !

Hey... All of my Indian fellas... Why don't we make a whatsapp group to stay updated with every single grain of WP 8.1 news and Update info's????

Good just keep supporting the present lumias

What's the diff between update 1 and 8.1 ?

I'm happy with rapid schedules it means Microsoft will be able to push features out faster. Now only if we can get some more apps that would make us very powerful in the mobile space

This has been a truly bad year for WP... Not only it's slowed down again in terms of bringing new mainstream devices (Nokia) out, but it's also losing not gaining market share in key markets. I really wish they tried a little bit harder there...

Lumia Cyan has been released in Portugal according to Nokia Portugal. Vodafone PT has confirmed that the update is being tested by them :D

Fantastic news. Keep em coming MS. Love my 920!

Superb! Can I have the official wp8.1 in the UK first? And where's cyan? That said I have no problem jumping to 8.1.1.

Just wow, but does mix love tiles mean?

are some carriers better at testing than others? why is it taiing so long for wp 8.1? Verizon cnotsantly babbles about having he widest network. then why are people in Europe getting the update before you?

Update hell, why don't the deploy Windows Phone 8.1 to all of us? All 6 phones are my carrier are still 8.0.

not available for Lumia owners

I suppose we would have the 530 with update 1

Only complaint: No facebook chat in Messaging in 8.1

The last release made it more stable I still get lock ups but just not as often. I am hoping that when its combined with the firmware update things will be better. Also would be disappointing to see it released and no Cortana. This could indeed lead to preview for life.

Forget WP8.1 update 1, where is WP8.1 update for my ATIV S?!

I hope they fix the severe bug in IE where desktop mode and mobile mode behave exactly the same. No longer can browse sites in desktop mode

That I found depends on the website and how well it is has been coded / developed.

I thought so too but its not, the websites work very well in the previous versions of IE on WP, i could not find a single site where desktop version works properly in the latest IE. All of them redirect to mobile site.

I want LED blinking feature for notifications on my HTC 8x.... If it can blink for low battery, why can't u make it blink for notifications?

That would be a HTC firmware update.

Love the fact that MS shouted loudly about Cortana being an alternative to Siri, wot hold on, what's that?
Cortana now not being shipped with 8.1, in some countries but in others?
8.1 being released on Mars and Jupiter but only for those with the Nokia Lumia 'Planet' variants? We have a saying in the UK which is wholly appropriate here:
'Couldn't organise a p1ss up in a brewery'!

One would have thought the UK wouldn't have been so difficult... Its not like we speak Martian lol.

I simply love the Wp 8.1 even if it "stays in beta" :D had a 520, moved for a 630 last week and it's simply awesome, don't regret it at all :)

i'm doing a campaign to bring the game DeadTrigger for WP. Please Transfer: "@MADFINGERGames #deadtriggerforwp"

This news, That's funny! Before WP8.1 comes. lol ,can I swear it?

I purchased the 1520.3 because I didn't want AT&T controlling my software updates. Is the 8.1 update still carrier dependent for me? I'm dying not having all these great features talked about everyday for 8.1, yet most don't ever have it. I don't believe in trying developer software but I miss having swipe, notifications, wallpapers and Ms Cortana. Those are neded for me to make my transition to WP complete.

So the software we can't officially get from Verizon is already obsolete? That's.... nice. Thanks.

Instead giving "hottest news" about the latest update they've got "almost prepared", it would be much better to deliver long waiting WP 8.1 update.
I am using the beta since it has been released, but MS lates in every aspects - with updates, features, support...
They put "tons of new features" along with WP 8.1 update but most of them still lack for some BASIC features: 1. "Improved search"
Limitations:
- Even if you search for local files, it REQUIRES internet connection in order to complete the query: So, I am not able to search for a song, contact or any other file on my local storage in case phone is not connected to the internet.
- Search does not give back results for ALL files: for instance, If I type name of song beginning with "abc", "improved search" returns up to 1 result even if there are 10+ files consisting "abc" in their filename
Conclusion:
- Search is still far away from being useful. Just to compere: Spotlight on iOS has been working amazing for years! Yes, FOR YEARS!
- Search on Windows devices (PCs) works perfectly, really, but WP is so poor and useless. 2. Music player sucks. Period.
3. No true multitasking support (yet)
4. IE has tons of limitations: Cannot mark and copy text, cannot identify phone numbers, emails in order to store information from the webpage
5. Keyboards: I cannot understand this either. Speaking about languages packs supported on PC, including keyboards layout, on WP there's no support for cyrilic keyboard input (e.g. Serbian cyrilic). ALL mobile OSs but WP support Serbian cyrilic keyboard.
6. Apps updates: Since I've got my WP (april 2014), I still have not gotten updates for more than 80% of apps. Poor. So poor.
7. OS gets stuck from time to time, restarting by itself and similar...so, stability WP < iOS
8. Contana:
- So late, so limited.
- US only
- Android and iOS assistants have been live for ages with TONS OF LANGUAGES AND REGIONS support. And even more...
Anyhow, I am really looking forward to move back to iOS.

Wait, hold the phone... can someone clear this up for me? I'm so confused... If you have the Developer Preview for 8.1, you won't then get the official 8.1 when it's released? (Or has it already been released?) So, despite the fact that 8.1 is officially out, and they can still send updates over the air, we are stuck with beta software? That's the most stupid thing I've heard. No where did they say when updating to the 8.1 DP that you would therefore NOT be able to eventually update to Official 8.1! If you download and play a beta for a game like say, Destiny for example, you expect to get the ACTUAL game when it's released and not be stuck with the beta... Why isn't this the case here? I'm still waiting for Cortana to come the UK as well... she works like shit over here at the moment.

Microsoft ready with all updates but they take month(s) to reach users....its like waiting for water in desert !!!

dose any one know a clear date that cyan update will cover the lumia platform