Windows Phone "selling like hotcakes" - Intel chip speculation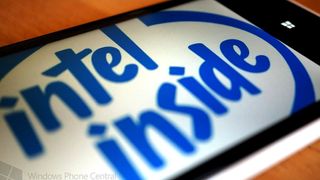 Even though Microsoft wasn't exhibiting at CES this year, doesn't mean they haven't been present. From Steven Ballmer taking to the stage at the Qualcomm keynote to some surprise Xbox 360 demos, it's been busy.
The folks at Computer World caught up with Greg Sullivan. senior product manager for Windows Phone. Seems Greg was eager to share the good news about Windows Phone sales in China and also led some to speculate on a Windows Phone in the pipeline that uses an Intel CPU.
Selling like hotcakes!
During the interview Greg was keen to point out that currently sales of Windows Phone in China are very strong, his exact words are said to be "Selling like hotcakes". We have reported on the sales of Lumia devices in China over the last few weeks, the Nokia store has twice ran dry of devices shortly after opening.
China has been a clear focus of attention for Nokia who were quick to point out that the market in the country constitutes a huge opportunity for them. Hearing Greg confirm high sales is good news for the platform as it enters a new market. Sullivan was also keen to point out that there is now building support for Windows Phone, saying this:
An Intel Based Windows Phone?
Sullivan was asked during the interview about the prospects of making a Windows Phone based on the Intel platform. He fuelled some degree of speculation by saying "We have nothing to announce at this time" but does go on to state the following..
Quite why this has fuelled so much speculation is odd, Microsoft have just finished engineering Windows Phone to run on the same core technologies as Windows 8. The NT Kernel has long been adaptable to various different underlying platforms and his statement about the OS being more portable is spot on. The question that should be asked is why there is any need to produce devices based on Intel chips rather than ARM.
Intel pulled out of the low power, mobile chip race long ago and has been clamouring to get back into the game in the last few years. ARM devices still represent a better option for power and efficiency in mobile devices. That of course could change and if Intel decides to make their mobile offerings significantly cheaper than ARM alternatives and this could open the door for cheaper handsets.
The platform on which Windows Phone now runs is far more portable and flexible that the previous generation. Doesn't mean there is any pressing need to move to Intel just because they can, there has to be a good reason.
We'd like to know what you think of the prospects of an Intel based Windows Phone and the positive news about sales. Let us know in the comments below.
Source: ComputerWorld
Get the Windows Central Newsletter
All the latest news, reviews, and guides for Windows and Xbox diehards.