WMExperts Podcast 18 - Q9e, iPaq, and that "other Smartphone"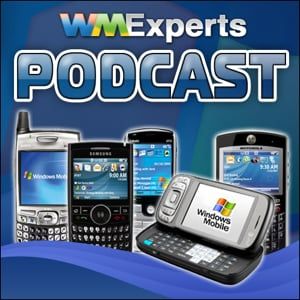 This week we chat up the Motorola Q9eeeech, the HP iPaq 900 series, and the 800w (again). Yes, we also talk about that "other Smartphone" you may have read about in the news.
Download it directly with this link
Subscribe via iTunes

(opens in new tab)

Listen to it here with this flash player:
News
Moto Q9e, the 'e' is for 'eeeech.'
Q9h may see QM6.1 update soon -HP iPaq 900 series
More 800w Specs
iPhone 3G

Basic Rundown
Enterprise Threat
MS's milquetoast pre-response

Upcoming: Touch Dual and WM6.1 Pro Reviews
Tips and/or Software
Community
Thanks to Mike, Leo, John, rdecker, and tadevinney!
Leo writes:
If you're looking to get more information on MMS and Windows Mobile on Sprint, you can start here.
Credits
Thanks to the WMExperts Store for sponsoring the podcast. Thanks also to these great artists for the music and to CCMixter.org for offering a great database of Creative Commons music!
Windows Central Newsletter
Get the best of Windows Central in your inbox, every day!