Xbox Chaturdays 39: Does Xbox need a Marvel hero and where is Silent Hill with Samuel Tolbert
Join the conversation live!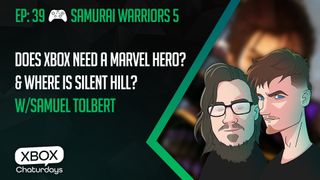 (Image credit: Windows Central)
For episode 39 of Xbox Chaturdays we'll be joined by Windows Central's very own Samuel Tolbert to answer essential questions like does Xbox need a Marvel Hero, and where is Silent Hill? We'll also be touching on Alan Wake Remastered, the Knights of the Old Republic remake, Xbox's latest acquisition, and so much more! If you're eager to catch up on all the biggest gaming news of the week, tune in to Xbox Chaturdays live every Saturday at 12 p.m. ET!
What is Xbox Chaturdays?
Xbox Chaturdays is our weekly Windows Central Gaming podcast. Every Saturday, we sit down with various Xbox developers, enthusiasts, and industry figures to chat about all things Xbox. We designed our show to provide exciting and engaging content for Xbox and PC players, highlighting what we love about gaming. From the best games on Xbox Game Pass to the titles we can't wait to play, there's always something fun to chat about.
With Xbox Chaturdays, we've built up a pretty incredible audience of live viewers that consistently keep the show fresh and exciting with their questions. Our show promotes community interaction, and we strive to immerse our viewers in the experience. If you haven't caught an episode before, head on over to the Windows Central Gaming YouTube channel to watch past episodes.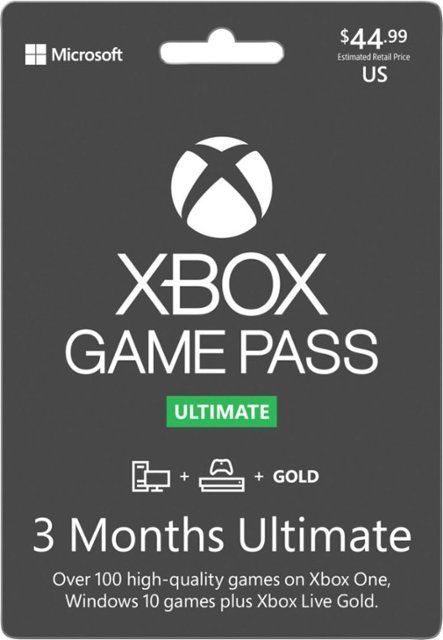 The best deal in gaming
(opens in new tab)
Hundreds of great games for one low monthly price

With an ever-growing catalogue of impressive first- and third-party tiles, Xbox Game Pass is a hard deal to ignore if you play on Xbox and PC. If you haven't tried the service so far, there's never been a better time.
Miles Dompier is a Freelance Video Producer for Windows Central, focusing on video content for Windows Central Gaming. In addition to writing or producing news, reviews, and gaming guides, Miles delivers fun, community-focused videos for the Windows Central Gaming YouTube channel. Miles also hosts Xbox Chaturdays every Saturday, which serves as the Windows Central Gaming weekly podcast.
Xbox doesn't "need a Marvel hero". Xbox doesn't need to imitate Playstation to succeed. I personally think it's pathetic enough that all Sony can do to sustain its ecosystem is to go hard on exclusives. I think it's a cheap thing for every ecosystem to do. Xbox doesn't really need it because they'd actually rather have everyone play their games on every platform. Even rival ones.

By increasing the scope of the audiences that can enjoy the game. Studios make more money and not to mention more people enjoying the games the game devs et al worked hard to make. That's what Sony hasn't grasped yet. PS Now in the PC is a step in the right direction. However, they need to move quicker in that direction.

And you know what they say about the tech industry, moving fast enough is not enough, you need to plan ahead. Sony is doing nothing of this with Playstation, they seem to be sticking with what they've always done: exclusives, single player games, discs, and hardware. Compare with Microsoft's growth in the gaming world, trascending the barriers of their own hardware and creating new ways for their public to have games by turning it into a subscription service that everybody can enjoy (even with rival platforms, if they allowed it).

exclusives I get it, my issue...I understand halo is xbox and god of war is ps, plus spiderman as they own the spiderverse. But when you take a a universally loved character that didnt start on under your ip and hide it behind a paywall for a system you cant even find and buy. Thats just plain BS.

In all fairness, in today's world there should be no exclusives, and have the software (or services) be the product and have users choose which hardware platform they use to play it, mobile, PC, cloud streaming, or any console with their preferred performance and price point, form factor, etc. Microsoft are actually moving towards that, because they see that hardware sales is not where the money is at gaming. In fact every console manufacturer knows that, they sell at a loss. But the way to overcome this for companies like Sony and Nintendo is to have expensive exclusive games, which is a thing of the past. For Nintendo it works because they sell gazillion copies and they just won't change their philosophy for the foreseable future.
For Sony, well, being in direct competition with Xbox which offers both better performing AND cheaper hardware (the X and S respectively), plus Game Pass and free upgrades for old gen games, it should be evident that they're a couple steps back from the curve. If they don't change their model, this will come to harm them eventually, no matter how many exclusives, sequels of hit games of the past, and Marvel superheroes they can gather.
Windows Central Newsletter
Thank you for signing up to Windows Central. You will receive a verification email shortly.
There was a problem. Please refresh the page and try again.