Xbox Fitness customers are getting refunds for their paid workouts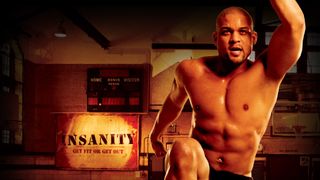 People who purchased workouts on the Xbox Fitness service are now getting credits for those videos on their Microsoft Accounts. This move comes a couple of months after Microsoft announced its plans to shut down Xbox Fitness.
Microsoft made no mention of refunding customers for their Xbox Fitness workout purchases when it revealed its plans in late June to shut down the service for owners of the Xbox One console. However, we have now received tips that people have been given credits for those purchases, so it looks like Microsoft is trying to offer them an olive branch.
In addition, the Xbox Fitness retirement FAQ (opens in new tab) page on Microsoft's Xbox support site now includes this new reference to the refund credits:
Those credits are expected to be added to Xbox Fitness customers within 90 days and will expire within a year after they are put in place. Microsoft is still allowing Xbox Live Gold members access to all of the free workouts in Xbox Fitness until December 15, 2016. People who purchased any of the paid workouts can continue to use them until July 1, 2017
Thanks to Christopher and Sergio for the tips!
Windows Central Newsletter
Get the best of Windows Central in in your inbox, every day!
That would explain the mystery credits I had in my account a few days ago then..

Good move by Microsoft. I'm still mightily dischuffed that they're shuttering the excellent Fitness app, but glad I'll be getting a refund on P90X (which even though I've used at least twice has failed to give me a physique like the Rock).

I wouldn't really call a move obviously geared at staving off a class-action lawsuit a "top move", especially since it's not actually a refund but, instead, are pigeonholed credits you can only spend in the Store (i.e. they get the money back anyway), with a deadline (which is absurd), on something that must be a digital purchase (i.e. on something else that will also be shut down by them in the future).

I honestly don't get it, they don't have to update the app or anything why not just leave it alone? Not costing them any resources.

Because it costs money to keep the service alive, as well as the servers it relies on. Posted via the Windows Central App for Android

As much as it has cost them in refunds?

I don't remember which company it was, but they released cars only to find out that the brakes were defective. Ultimately they decided to let the stay and handle lawsuits instead of recalling the vehicles. Sometimes we don't always understand why companies do these things, but hey.... Also Microsoft stated that the service wasn't used much. So maybe the cost of supporting it is greater than that of refunds. Posted via the Windows Central App for Android

This is good move by Microsoft.

I cannot understand why they shut it down..... it is really bad move and the worst part is that there is not any similar GOOD alternative as Xbox Fitness app is..... it looks like they care more on ...Cloud than everything else

XBox Fitness ist one of the best Apps and a wonderful Sample how Kinect could be use. In this Thread: https://xbox.uservoice.com/forums/251647-gaming-achievements/suggestions/15001341-do-not-shut-down-xbox-fitness are so many good ideas to save the app, if Microsoft want, i'm sure they could. @WindowsCentral: Why could your website don't make a report about this theme, the consequences for online purchases, the consequences for cloud-based games/apps etc.? with links to the MS-uservoice-forum and to the above mentioned thread? I think Sites like your's, with so much users, could do something :-)

It's a nice gesture, but I'd much rather have kept Xbox Fitness active. In fact, I'd have paid more if that would have helped keep it alive. I use it everyday!

I got my refund this morning. Very Classy move Microsoft.

When not stealing from your customers is deemed "classy" by those same customers, it's no wonder these anti-consumeristic corporations think they can get away with their crap. Oh vey.

Shouldn't have been cancelled in the first place.

is it time to throw the kinect in the trash?

Sad to see this go. I've done p90x, p90x2, p90x3, and Insanity workouts, but these Xbox fitness versions were awesome! The integration with Kinect was amazing (both the original workouts and the new ones created specifically for Xbox fitness). It really helped you do the moves accurately. I guess there's just a lot of lazy people who'd rather get fat, then stay fit!! Hahaha... KIDDING!
Windows Central Newsletter
Thank you for signing up to Windows Central. You will receive a verification email shortly.
There was a problem. Please refresh the page and try again.