Xbox Live Developer Interview: PopCap Games, makers of Plants vs. Zombies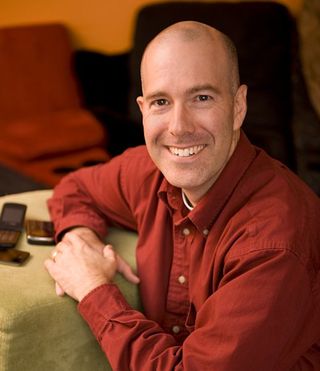 PopCap Games, Game House (interview), and Zynga are probably the three heaviest hitters among casual game developers and publishers. PopCap is the most mainstream of the big three, selectively porting their games from PCs to consoles and mobile devices with amazing success. On Windows Phone they have produced Bejeweled LIVE (review) and Plants vs. Zombies (review), which I feel is the single best game on the platform. We're super excited to bring you this interview with Andrew Stein, PopCap's Director of Mobile Product Management.
Head past the break for an insightful interview and exclusive, never-before-seen Plants vs. Zombies concept art!
I'm sure some of our readers have been wondering - how did PopCap Games get its name?
PopCap was named by the firm's three co-founders, Jason Kapalka, Brian Fiete and John Vechey, in the early days of the company. Originally the name of the company was Sexy Action Cool, but when it became clear that a more consumer-friendly name was needed, they conducted a search and settled on PopCap because it sounded friendly, approachable and kinda retro, like the top of an old bottle of soda pop.
It's a catchy name, alright. Now that we've got that cleared up, please tell us about what you do at PopCap.
I work closely with our mobile studio on setting our product roadmap and getting those products to market.
PopCap started out making PC and browser-based games, and they still make up the majority of your company's output. Yet we are seeing an increasing number of console and smartphone games from you guys as well. How important are the console and smartphone markets in PopCap's overall business strategy?
Mobile has been an important part of PopCap's business for many years – it represents around 25%+ of our revenue. We have been investing heavily in mobile development since 2007 are seeing huge growth with our mobile games as smartphones and tablets continue to rack up massive gains in installed base.
PopCap has also been delivering games to consoles and dedicated handheld gaming systems since the days of the original Xbox. We saw some amazing results from Bejeweled Twist for the Nintendo DS and have some very exciting plans for these machines over the next 12 months.
PopCap games always have excellent sound effects. How important is sound design in creating a hit game?
Sound is a hugely important piece of the overall gaming experience and one that is unfortunately often overlooked. PopCap has a dedicated director on the studio side for audio and we are meticulous in making sure that sound effects and music are perfect. For me personally, I am willing to admit that I sometimes play Bejeweled just to hear that wonderful 'clink' as the gems fall and get matched…it's such a perfect sound effect. All of our games bear witness to this attention to detail, whether it's the throbbing beats of Zuma or the wonderful 'Ode to Joy' strain when you hit that last orange peg on a level of Peggle.
The difficulty in PopCap games ranges from high (Zuma) to low (Peggle). What role does difficulty play in determining a casual game's appeal?
Crafting the player experience is probably THE most important thing that our game designers do. How a new player gets introduced to the concepts of a game in the first minute often determines whether they love or hate that game. Everything must be instantly intuitive and attractive. Concepts need to be introduced carefully and explained, ideally through gameplay as most players aren't interested in reading a 'how to' manual. Players must feel a sense of accomplishment and achievement as they get to grips with a new game and start to learn how to play – challenged but challenged in a way that is fair to somebody who might never have played before. New concepts and rules need to build upon concepts and rules that have already been introduced and mastered and they should all work together to develop a consistent structure of gameplay.
Perfecting this difficulty curve is enormously challenging and is probably most responsible for how much time we spend developing new titles.
Is there anything else PopCap Games does differently that accounts for its tremendous success?
We have tremendously creative people in our studio and we give them the freedom to explore crazy ideas. At the end of the day, PopCap is a very studio-driven company and we don't release a game until the studio is happy with it. And [we] are very fierce critics of our own titles so nothing goes out the door unless it's great!
How do you balance the need to create new brands with releasing sequels to existing brands?
We devote considerable resources to both efforts, as well as to adapting our top five or six franchises to as many appropriate platforms and devices as possible. We're not big on sequels, and we only produce a completely new game every couple of years, so adapting Zuma, Peggle, Plants vs. Zombies, Bejeweled and others of our top titles to a wide range of devices is actually a large and ongoing effort.
Speaking of sequels, Zuma's Revenge is an HD sequel to the original Zuma puzzle game. Revenge has loads of content and shows a ton of overall polish, and yet it's only available on a handful of platforms. Will this iteration of Zuma ever see the light of day on Xbox Live Arcade or smartphones?
While we haven't made any announcements, Zuma is a very important franchise to PopCap and you can rest assured that we're not done with Zuma's Revenge!
Let's move the discussion to PopCap's Windows Phone lineup. You released Bejeweled LIVE alongside the Windows Phone launch, and Plants vs. Zombies was recently released during the Must-Have Games promotion. How pleased have you been with the performance of each of these titles?
While of course we wish that the installed base of Windows Phone 7 devices was larger, we are very pleased with the results of our two products. Bejeweled LIVE has seen some amazing conversion numbers (for those people downloading as a demo and then converting to paid use) and Plants vs. Zombies has blown away our revenue forecasts. We still believe that Windows Phone 7 is a great mobile platform and are hoping that it will really start to catch on when Mango gets released and Nokia devices start to hit the market.
Plants vs. Zombies is a game that's bursting at the seams with content. Did the Windows Phone platform present any unique development challenges?
Windows Phone as a platform presents some unique challenges due to the different development environment – C# is different enough from C++ such that we had to do a lot of reengineering to make the game. That move to the new development environment probably took the most time as we were adapting the game and not creating it from scratch. On the plus side, our engineers really liked the XNA tools once they got to grips with them – they were very stable and robust.
We also had some design challenges on how to best leverage the Xbox LIVE features to differentiate the WP7 version from other smartphone adaptations. We were pretty happy with the fun way we implemented leaderboards in particular and this wouldn't have been possible without the functionality provided by Xbox LIVE.
Most people probably didn't know about the enmity between plants and zombies before the game debuted. How did these two factions end up pitted against each other?
Originally the game was going to feature plants vs. aliens, according to the game's creator and lead designer, George Fan. But he quickly realized that aliens are just too quick and too technologically advanced, so he changed them to zombies…and the rest is history!
Adventure mode is a strictly linear affair. Did PopCap ever consider allowing players to select specific levels for replay?
Going back to your earlier question about difficulty balance – Plants vs. Zombies ends up being a very complex and deep game with all the plants and zombies available but it doesn't seem this way because it is so carefully crafted in how it introduces everything. So we really need players to play through the Adventure mode in its intended sequence. (There is a Quick Play option, but it's exclusive to the iOS versions. –ed.)
Plants vs. Zombies features a staggering amount of minigames, and they're often just as much fun as the main Adventure mode. At what point during the development process did the focus on minigames emerge?
We try to pack our games with as much content as possible, and the range of mini-games that could be created using the plants and zombies just kept expanding, starting about mid-way through the development process.
Which minigame is your personal favorite? I'm fond of 'Beghouled,' 'Column Like You See 'Em,' and Portal Combat,' myself.
I personally really like bowling – love to set up a shot that ricochets from one zombie to the next and see how many in a row I can hit before the walnut rolls off the end of the screen!
We love Laura Shigihara's Plants vs. Zombies soundtrack. Will PopCap tap her for future game soundtracks?
Laura is super talented – I love her work and hope that we do more with her too!
You know what would be a great followup to Plants vs. Zombies? Peggle. Will it come to Windows Phone in the future?
Peggle is one of my favorite PopCap games but we haven't announced any more Windows Phone projects at this time. (Peggle was the most wished-for game in a recent WPCentral poll/contest. – ed.)
...
Bejeweled LIVE is available here (Zune link) and Plants vs. Zombies can be found here (Zune link). Both games cost $4.99 a piece.
If you enjoyed this interview, check out the rest of WPCentral's Xbox Live Developer Interview series and in addition, you can listen to Andrew Stein being interview on the WP Dev Podcast here.
Get the Windows Central Newsletter
All the latest news, reviews, and guides for Windows and Xbox diehards.
Paul Acevedo is the Games Editor at Windows Central. A lifelong gamer, he has written about videogames for over 15 years and reviewed over 350 games for our site. Follow him on Twitter @PaulRAcevedo. Don't hate. Appreciate!