Xbox One April update preview brings party chat improvements, game hub links, more
Microsoft's Larry Hryb (otherwise known as Major Nelson) has just announced the rollout of a new update preview for the Xbox One.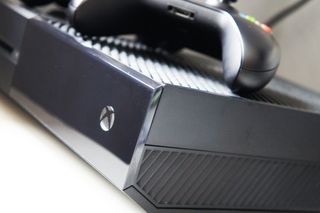 Unlike previous preview releases, the April update preview will be released in two stages, with the first rolling out today. Each wave will add new features, with today's update bringing some improvements to party chat, the game hub, and achievement notifications.
Here's a rundown on what's new in this preview release:
Party chat improvements – Party chat is being improved with troubleshooting guidance for Xbox One owners. The Party App will help you get your microphone enabled and show you when privacy settings or networking issues are blocking communication with particular party members.
Game hub links – Members can more easily discover game hub content from activity feed items. You'll see activity feed items when any of your friends follow a game, and you'll also be able to get back to a game's hub from activity feed posts related to the game – including feed items about the game's achievements, game clips and screenshots. Finally, we've added a link to game hubs from the game's page in the achievements app.
Achievement notifications – With this preview release, you'll also see the achievement's description in the notification so you know what you did to earn this achievement without having to open the achievements app. If you do choose to open up the notification to see the achievement details, we've also made some performance improvements to make loading the achievements app from a notification faster.
While not as exciting as the March update, which brought the highly anticipated screenshot feature, the above changes are sure to be welcome nonetheless. As noted above, this is just the first of two waves, and the next is expected to bring even more feature updates next week.
Source: Major Nelson
Windows Central Newsletter
Get the best of Windows Central in in your inbox, every day!
Dan Thorp-Lancaster is the former Editor-in-Chief of Windows Central. He began working with Windows Central, Android Central, and iMore as a news writer in 2014 and is obsessed with tech of all sorts. You can follow Dan on Twitter @DthorpL and Instagram @heyitsdtl.
Praise the lawd for those achievement notifications! I hated it when a random notification would pop up and I'd be like "wait, what? What did I do to deserve that?" This was especially frustrating on Halo since they have random achievements like "play at 6:00 on any given Tuesday".

Now if they would fix " done... Unlocking" achievement problem

Absolutely! I always hated clicking on it and raking time just to see what its for.

Now we just need a way to suppress them while playing pinball.

I love all these xbox one updates. Software on my xbox one is much more feature filled than my ps4 :)

Except the lack of sky go on xbo!!

I have my sky box connected to my x1, so no need for sky go ;)

I think they both have great features. PS4 has background music while playing games but Xbox One has Custom backgrounds for example.

I dont like background music. I like games.

I do wish we could play Xbox music Pandora in the background instead of having it snapped though. But I do love my custom theme

Hope it fixes my game loading problems.
Anyone know when their going to start 360s preview?

I wish they would just add music playback in the background...

It's confirm for the windows 10 update later this year

I snap my music app and play it while I'm playing.

I like to snap different things... If I could open more than the game and music, it'd be no problem at all... So far snapping is just a workaround.

I don't like snapping anything while playing a game. Takes up too much room.

Yes please. Snap mode is cool but needs some performance fixes.

Yea I really want background music

Would love to be in the preview, @Greyfish7 :P

Im feeling good tonight. I'll send you one in when I get home from work.

Can you invite me please Gamertag: RAVENarmageddon Thanks

Someone help me here does my Xbox update automatically or do I need to do it manually because i never see an update.

Normally it updates automatically. The only time you really ever need to manually update it is if you're on the preview.

Even still it will update automatically if you have it set to do it.

How do you get it to update in the background on the preview? I have it set to automatic update and it never does it in the background. My friend actually unenrolled in the preview because it updated his Xbox everytime he got on.

I've noticed that as well, that being in the preview does mean a lot more updates throughout the months. I think whenever they patch something in the preview release it's a 250MB-ish download, but you don't get this so much when out of the preview as they already patch/fix bugs the month before with preview users.

If its set to instant on, it updates while its in standby mode. If you are playing a game and get an update you can stay offline and update later or proceed with the update which takes usually less than 5 minutes

Small update but good stuff nontheless. Wen in 360?

Where is the promised Miracast Microsoft?

This sounds awesome. Could someone send me an invite to join the preview?

I'd looooveee an invite too if any one is feeling generous :) @makeshiftballer

Could someone add me to the preview possibly? @kaskay9

Please add the ability to decode Dolby Atmos audio.

I'll invite a few people to be helpful I read all windows central news n comments..

Text on live @ Tha Crusher with sum info as to you u r so ill kno

Native dts and srt support would be nice :) also audio pass through!

The snap and party functions are so slow. Also, for some reason, one of my controllers no longer recognises that I have the headset in. Had several with the same problem.

Would love to get an invite for the preview and help testing :-). If somebody would be so awesome my GT is: Panch NL

I'm not a gamer so next update.

Comment on this post with your GT and I'll invite you to the preview program if you'd like.

You sir, are very kind. My GT is Simot. Thank you!

You're awesome! My GT is Panch NL

Thanks my GT is communistjrotc

KrisNFS
Thank you very much, Sir! :)

Please make sure you helps by taking the surveys, the quick polls, and quests. It helps us to help Microsoft shape the console and make a difference for the better! I also have invited those who asked to the preview.

Rainn19. Would love to help in the preview program. My gamertag is JimmyC 170th. thanks!

Ofcourse :-) biggest reason I want in. Figured they need more dutch testers since we weren't in the initial launch...

Great great...Im stoked about Xbox

gt kaskay9 thank you very much a54d

PLEASE FIX INSTANT ON MESS! Nothing launches unless I pull the power to hard reboot the console! BLECH!!!!!!

Try holding down on the power button for 10 sec or so. No need to pull cords

my Aunty Madelyn got a stunning blue Mercedes R-Class Wagon by working part time off of a pc... visit homepage ~*~*~*~*~*http://www.netcash99.com/~*~*~*~*~* ♥♥♥♥♥♥♥♥♥♥♥♥♥♥♥♥♥♥♥♥♥♥♥♥♥
Windows Central Newsletter
Thank you for signing up to Windows Central. You will receive a verification email shortly.
There was a problem. Please refresh the page and try again.