This week in Xbox One game news: March 14th 2015
To save spamming up the feed with every shred of Xbox One news that happens (and there's a lot), we're going to start compiling some of the week's smaller announcements into a single handy thread at the end of every week.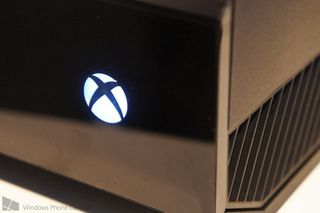 So, here's the best of this week's Xbox One news! And if you guys like the format or have any suggestions, do let us know in the comments. Have a great weekend!
Titanfall 2 confirmed, sheds exclusivity
Perhaps the biggest news of the week was Titanfall 2's formal confirmation via comments made by Respawn Entertainment boss Vince Zampella. Speaking with IGN, Zampella noted that Titanfall wouldn't have happened without the financial backing exclusivity bought, and looked forward to improving Titanfall's campaign mode. Hit the link here for further quotes.
Octodad slithers onto Xbox One
QWOP meets cephalopod in this quirky indie game, previously released on Steam and PS4. Developer Young Horses announced via twitter that the game is now headed to Xbox One, and kindly requested for people to stop asking about it. Octodad is another example that criticism of ID@Xbox's "parity clause" is overblown, as the game launched on PS4 almost a year ago.
Mortal Kombat X receives character trailer for the Cage family, Jason Vorhees announced, past-gen versions delayed
NetherRealm Studios recently showed off character trailers for the Cage family, including Sonya Blade, Johnny Cage and their newcomer daughter, Cassie Cage. Mortal Kombat X features an ambitious story mode and we get a glimpse of that in the above. To commemorate Friday the 13th, NetherRealm Studios also posted a teaser revealing that slasher flick staple Jason Vorhees will arrive as part of MKX's "Kombat Pack" season pass.
Publisher Warner Bros. also announced that Mortal Kombat X's PS3 and Xbox 360 versions would be delayed to the summer, far beyond the planned April 14th release date for the Xbox One and PS4 versions of the game. This comes as another sign that developers are shifting focus to the new generation.
Halo 3: ODST for the Master Chief Collection pictured
343i executive producer Dan Ayoub took to HaloWaypoint to give fans an update on the progress of Halo: The Master Chief Collection. Pictured below is their progress on bringing Halo 3: ODST into the fold, and will be included for free to those who purchased and played the game before December 19th. Ayoub also reminded fans that 343i are working hard to bring further updates to the Collection in April, as well as tweaking things server-side to improve the frequently patched match making capabilities of the game. Halo 2 map "Relic" will also be receiving the Xbox One treatment, and is slated to arrive soon.
Goat Simulator dated for April
Goat Simulator - perhaps the most peculiar video game success in recent memory - now has a release window for Xbox One. The deranged and chaotic take on life as a goat can be enjoyed from the safety and comfort of your sofa by the end of April. Confused? Developer Coffee Stain Studios describes the game thusly on their website: "Gameplay-wise, Goat Simulator is all about causing as much destruction as you possibly can as a goat. It has been compared to an old-school skating game, except instead of being a skater, you're a goat, and instead of doing tricks, you wreck stuff."
Although for the safety of people reading this, I'll also submit their disclaimer: "Goat Simulator is a completely stupid game and, to be honest, you should probably spend your money on something else, such as a hula hoop, a pile of bricks, or maybe pool your money together with your friends and buy a real goat."
If their disclaimer is an exercise in reverse psychology, it worked on me.
Free maps coming to Evolve
4v1 sci-fi monster wranglin' FPS Evolve is set to pick up two new maps this month courtesy of Turtle Rock Studios' plan to keep the game fresh without fragmenting the community. Evolve's focus on DLC has been widely criticised, but by providing map packs for free TRS ensures that the community won't be split apart in terms of who owns what maps and who doesn't. I think a large part of Titanfall's deflation came after the first map pack shipped, and the community became split in half between owners of the new maps and owners of the base maps. Titanfall boss Vince Zampella recently praised the free map model, saying they'd look to incorporate something similar in the planned Titanfall sequel.
Broken Hill Mine and Broken Hill Foundry have been detailed on Evolve's official blog here.
Project Cars delayed, again!
Ambitious racing sim Project Cars has been delayed once again, slipping from April to mid-May. The game was originally slated for November 2014, but developer Slightly Mad Studios said the delayed were to finish the final 0.01%.
Speaking with Gamespot, Slightly Mad Studios head Ian Bell said that extra content will be arriving to compensate fans for their patience.
And that's a wrap!
Let the discussions begin! If you're a developer and would like us to showcase your Xbox game, please drop us an email to jez@windowscentral.com or hit me up on twitter!
Windows Central Newsletter
Get the best of Windows Central in in your inbox, every day!
Jez Corden a Managing Editor at Windows Central, focusing primarily on all things Xbox and gaming. Jez is known for breaking exclusive news and analysis as relates to the Microsoft ecosystem while being powered by caffeine. Follow on Twitter @JezCorden and listen to his Xbox Two podcast, all about, you guessed it, Xbox!
I can't explain it rationally, but I do want to play octodad, so I'm excited for it to come to the one.
Also Mortal Kombat is the best! So pumped about the news. XD

I hear you on Octodad, I am a cephalopod fan though...

I'm liking this! It's like an ICYMI for specifically Xbox stuff.

Thanks matey, the more major Xbox announcements will still appear in the main news feed!

I am indeed! I came from www.icxm.net :)

I am cool with project cars, I have Forza 6 coming

I played Project Cars in September and every delay bums me out. It's so good.

I've played FM5, if they get better music , make the game a bit more exciting and fix the rewind, then I'll buy FM 6 but if they don't I'm really not that interested

I'll get it, but it needs more tracks this time round. A lot more. I got pretty bored pretty quickly with Forza 5 for that alone.

What is the main difference between the Forza Motorsport and Horizon series?

Horizon is a open world game and a lot more forgiving than motorsport which is a race track simulation , if you want a professional driving game then motorsport is what you're looking for, but if you just want have fun then go for horizon.

I hope that ODST is free for every one who bought the game at any time.

It's free if you played December or earlier

Yes but I bought my Xbox and the MCC in January when there were still matchmaking problems.

I'm pretty sure it's only if you played before early December. There's an article on the topic

While that's nice, it just started working 2 weeks ago, and still has a list of pretty big issues.

I rather like to read the news as it was. Now I have to wait a week for the news.

You'll still get the bigger stuff on the homepage. But there's a bunch of stuff that doesn't make it there so think of this as the one-stop weekly roundup.

Ok, I get it :-). Thnx for your reply.

I like this idea for showing the Xbox news

I like the weekly wrap up, but don't want the "spamming" to end. I like the bite size chunks throughout the week.

See above. There'll still be a bunch of news on the homepage, but Xbox is a big topic. There's tons of stuff that doesn't go up so now we have someone as awesome as Jez to make sure we don't miss a thing :)

I think part of it is the people who hate on Xbox stuff, hence why they used the term "spamming". While we might enjoy knowing when Octodad is coming out, I guarentee you that if they posted a standalone article, there would be a lot of people stating how stupid of an idea the game is. "Um, it's just a stupid Octopus in a suit!!!" Then I would be forced to explain to all of them that I have no idea what they are talking about, it is merely a completely normal dad wearing a suit, nothing fishy there.

Bring on ODST. Story was great, especially since it took only a year to design, create, and release after the Microsoft surprise announcement. I wish 343 were as efficient.

I missed out on ODST, I'm pretty glad they're adding it in!

Not that simple. It wasn't something they whipped up in a year. It was planned out longer than that. It was originally intended as DLC. Hence the name, Halo 3: ODST. But the project got bigger and it became unwieldy as a downloadable for the time. So it was delayed, expanded with extras, and sold as a stand alone.

The HALOverse is confusing to me. There have been so many, but I didn't play much after 1 and 2 as they seemed so similar. Now we have what 5 versions? I don't understand what the MCC is (is it all of them remastered?) and if it is all of them, then what is this ODST? And why isn't it in with all the other MCC content? I personally think they've made it very confusing for numbtards like me to get their head around. :/

The haloverse is huge, that's why it can be confusing. There's books, comics, games, clips, short stories and more. Halo mcc is halo 1 in HD (with non HD version at a click of a button) halo 2 (HD and non HD) Halo 3, and halo 4. The main story line that follows the main protagonist, master chief. All the other games are great too. Reach, halo wars, odst, Spartan assault etc. Odst was a side story. Like better call Saul is to breaking bad. Get playing and you'll enjoy it :)

LOL thanks. You know, I had even forgotten about Halo Wars, I really liked that game!!!

I am looking forward to Mortal Kombat X! I still haven't played Titanfall though.

Me too, I love MK. Titanfall has become my favorite multiplayer game. Great maps, easy to get into, great matchmaking (quick and usually balanced).

Leave project cars alone. Let them make the greatest racing game ever. I rather them take another year and make a fantastic game then rush for a "meh" game.

Agreed, delays mean the dev actually care about the end product. I take it as a good sign. :)

This article is pretty handy :), keep up the amazing work guys!

Glad you guys listened to us! It's good to see a place for Xbox news so it doesn't fill up the feed with stuff some of us aren't interested in. :)

But now, because of people lile you, we have to wait a week

I don't want to wait a week. I'll start looking for faster news websites.

You clearly missed all the point of this.

We're still going to cover major Xbox game news, this article will just bring some of the smaller news items the news team might miss into a single place for discussion. We're still trying to find a balance, but I certainly want WC to be a place Xbox fans can feel confident using for their news. Thanks for the support matey.

I like the idea but would still lile to see the small news in the news feed. Id lile something along the line of ICYMI but for Xbox News. This probably happened because of the as*h*l** whining "No More Xbox News". Also, its nice having a new writer on WC, this can only mean good news

We're still going to post news into the main feed, still just trying to figure out a balance. Thanks for the kind words matey.

How about a wrap-up for all Windows Gaming? Include Windows PC and Windows Xbox One (and maybe 360 and Phone too?).

We're going to ramp up to this. :)

How about a weekly wrap if on all phone news or windows 10 news. Some of us aren't interested in that either

19th of Dec for free ODST is unfair. Many of us bought for Xmas did not even suffer the long 18G download till the 26th.

How about I start looking for a news website with less complainers and faster news articles. Xbox is Microsoft. Windows is Microsoft. Phone wont be a product in 5 years. I am losing interest in window phone news as 7 and 8 flopped. I may look at other options depending on what happens in the future. I have hopes but in the end reality sets in and its tiresome to wait. So yes I agee less news on a product that has 2 to 5% of the total usage of smart phones. More Xbox news!

We're still going to bring you Xbox news, reviews, interviews etc. We just need to strike a balance as we ramp up. :) Thanks for your support dude.

swizzlerz- How about I start looking for a news website with less complainers and faster news articles. Xbox is Microsoft. Windows is Microsoft. Phone wont be a product in 5 years. I am losing interest in window phone news as 7 and 8 flopped. I may look at other options depending on what happens in the future. I have hopes but in the end reality sets in and its tiresome to wait. So yes I agee less news on a product that has 2 to 5% of the total usage of smart phones. More Xbox news!

Faster news articles? I often see stuff posted here well before many of the other major tech sites, and I often see those sites referencing THIS site! Windows Phone 10 has the potential to change everything. The melding of all the Windows platforms may be a huge game changer, and may even kick up the usage of WP 10. Personally I use WP and am happy to see the news articlaes here that relate to it.
Windows Central Newsletter
Thank you for signing up to Windows Central. You will receive a verification email shortly.
There was a problem. Please refresh the page and try again.