Xbox One Grand Theft Auto V adding video recording this summer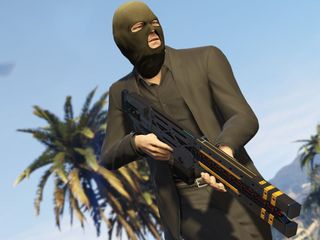 One of the big exclusive features for the PC version of Grand Theft Auto V is coming to the Xbox One and PlayStation 4 versions as well. Publisher Rockstar Games has confirmed the Rockstar Editor will be added to both those versions of the open world crime action game sometime later this summer.
The Rockstar Editor allows PC owners of GTA V to record, edit and upload gameplay video, with a number of different options to choose from. In a post on the Rockstar website, the publisher said:
There's some other good news: The Lab in-game radio station that's also an exclusive to the PC version will also be added to the Xbox 360, Xbox One, PlayStation 3 and PlayStation 4 versions of the game in an upcoming update.
Source: Rockstar Games
Windows Central Newsletter
Get the best of Windows Central in your inbox, every day!
Rockstar are the best! Updating the game with new features and still supporting it after 2 years of the release! EA should learn.

Does this game has something like the " Hot Coffee Mod" yet? I always wanted to record something more interesting.

Lol don't think about using mod or else you will get banned :P
But really hot coffee mod is the best :P

Apparently there's a mod online where players can "do stuff" together.

So why exactly does XBO need this when there's Upload Studio built-in already? I know PS4 has similar capabilities. I mean maybe the Rockstar Editor is better but it seems like a duplicate solution.

Rockstar Editor is not the same as typical gameplay recording. What it does it memories all the movement into a script and when you replay the script, you can edit the camera, move zoom effects and different camera angle when replaying the recorded action. Like movie making. The downside from console is that it won't have 60FPS recording. Xbox One can only output 900p and PS4 is 1080p. Both 30FPS. + lesser graphical. The recording when you load it up on YouTube you won't have 60FPS but a 30FPS at 720p for Xbox One. 1080p video for PS4. This was exclusive promoted on PC, PC has the capability to record beyond 4k solution + 60FPS 120FPS 144FPS NoCap FPS+ Maxed out draw distance and higher drawcall no popping up cars at high speed. Which is why it is more feasible for movie making. (ps. you only need $1000 rig to do that. 1080p-1600p)

Lol, a 970 is like $360 that's why. The graphics card cost mearly as much as a console. But the smart nubs should grab a Pentium and over clock and liquid cool it. Runs stuff just as well as am i7 because most games aren't all that cpu intensive. Posted via Windows Phone Central App

Finally... But still dont have any xbox console :P

I wish Rockstar would instead fix GTA Online. I, as are many others, are constantly being disconnected from game servers. Also there are tons of glitches where people can get automatic rocket launchers and have God mode but Rockstar only seems concerned about the money glitches so people are forced to buy their Shark Cards.

R* customer service is crap. Bought the PC version at launch and the dammed thing refuses to install. R* support have been far from helpful. I'm getting really, really annoyed with them tbh so they can all go an swing. Frankly if they were still DMA Design in Scotland I suspect the support would been much better - they were fun people in days gone by now, well, big company that has my cash and doesn't give a flying F. So screw the crappy yank based CS team to oblivion!

Then use the resources of the interwebs, why does any one use customer support when they're all crap? Posted via Windows Phone Central App

The Xbox one and Sony have video editor plus twitch and other services as well. I am less than educated on how this will differentiate with current editors.