Xbox One to make its Chinese debut on September 23 (Update: Priced at 3,699 RMB)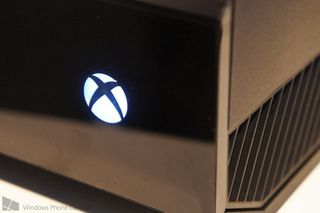 Xbox Wire (opens in new tab) has made the Xbox One launch in China announcement official, which includes pricing info for the console in the region. Priced at 3,699 RMB ($600), the Xbox One will also include some pretty neat extras.
Here's a quick look at what buyers will be able to enjoy:
Powerstar Golf and Neverwinter Online with a Special Edition Pack
The BesTV entertainment experience
Free access to Xbox Live Gold through March 2015
A localized Chinese interface, translated content and local payment methods
A two-year warranty and local customer service support from Microsoft and BesTV
There's also a limited edition console that will retail for 4,299 RMB ($700). The limited edition Xbox One (which comes with the Kinect sensor) includes:
A limited-edition commemorative China Day One controller
Day One Achievement for your Xbox Live profile
Kinect Sports Rivals, Forza Motorsport 5: Racing Game of the Year as well as the Neverwinter Online Commemorative Edition Pack, and Powerstar Golf with in-game credit
Microsoft has collaborated with BesTV in bringing hundreds of TV shows, movies and documentaries in high definition to the Chinese audience. Original story follows.
While details regarding the Xbox One launch have been trickling out over the last few weeks, what was missing was an official launch date from Microsoft. We have that today as Yusuf Mehdi, head of marketing and strategy for Microsoft's Xbox division, stated that the console will be launching in China on September 23.
Mehdi did not announce the pricing and while an earlier leak from June suggested a retail price of 4,999 RMB (which comes out to around $803),a recent leak mentioned that the console would cost 3,499 RMB ($565). According to the leak, the Xbox One bundle will come with a "customized" controller, coupons for e-commerce websites along with three blockbuster games. It is likely that the $565 bundle will not feature a Kinect controller, as there wasn't any mention of it in the leaked promotional material.
Chinese fans, are you excited about the upcoming launch of the Xbox One in your country? What titles are you looking forward to playing?
Source: Reuters
Windows Central Newsletter
Get the best of Windows Central in your inbox, every day!
Harish Jonnalagadda is a Senior Editor overseeing Asia for Android Central, Windows Central's sister site. When not reviewing phones, he's testing PC hardware, including video cards, motherboards, gaming accessories, and keyboards.
I see a question mark. . . someone has a question!

What are you talking about?

I guess that is a yes, we are so excited.

Cool. Yo Chinese ppl enjoy and don't forget to tell us about your experience.

I think everyone here forgets that the Chinese language is the biggest language in the world. Ofcourse Microsoft is going to capitalise on that. Why do people keep thinking its down to lack of respect?

Microsoft is making efforts for the Chinese but officials raid their offices. Oh well...
Wait, does the $600 pack include Kinect?

It's been already established. Those Chinese officials were Sony fans..,

Microsoft PR & Marketing failed yet again on Xbox One! It is still not confirmed whether the RMB 3699 version includes Kinect or not, how unbelievable!

I assume that the choices and programs that are being announced where already in the works long before the raid my Chinese officials. Having said that, I hope that companies like Apple and Microsoft are taking every precaution to protect their IP and property. I would also like to see the WTC fine the Chinese government for not doing anything about the rampant piracy of IP.

Are they deliberately trying to see how few consoles they can sell in the region?? What a rip