Xbox One March update preview brings screenshots, suggested friends, and much more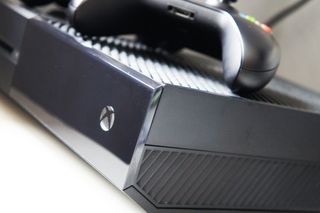 Microsoft's Larry Hryb has just announced a new update preview for the Xbox One, currently available to users in the Xbox One preview program. The preview brings the much-anticipated screenshot feature, suggested friends, and much, much more.
Here's the full breakdown of additions and tweaks in the March update preview:
Screenshots – While playing a game, you can now take screenshots on your Xbox One console by simply double-tapping the Xbox button on your controller to capture a screenshot and pressing Y to save the screenshot. If your Xbox One is equipped with a Kinect, you can also say "Xbox Take a Screenshot" to take and save a screenshot.
Upload App – The Upload app is being updated so that you can manage your screenshots in addition to your game clips. You can use a screenshot as your background, by viewing the screenshot in full-screen mode from the Upload app, then, press the Menu button and select Set as background.
Suggested friends – With the suggested friends feature, the Friends area in home and your friends list will help you find and add friends. Suggested friends will include people you might know, so you add more friends to game with, and top community broadcasters and clip creators, so you can get more great content in your activity feed.
Sharing your name – We're rolling out two new ways to share your real name; with all of your friends or to everyone in the Xbox Live community. You can also continue to share your real name with select friends, or with no one, if that's what you prefer. Gamertags are still the primary method of identifying yourself on Xbox Live, but sharing your real name helps people recognize you who might not know you by your gamertag.
Tile transparency – We continue to listen to your feedback and are adding a setting to enable you to vary the level of transparency for your background images. Go to Settings -> My Xbox -> Tile transparency.
Privacy & online safety settings – We added a new setting for sharing voice search data to create an option for users to allow collection and analysis of voice data when they use Xbox – Bing to search.
Report spam – The Messages app has an added option to allow you to notify Xbox when you receive spam. You can now select a specific message, press the A button and then select Report -> Spam to report a specific message as spam.
OneGuide for Australia – Support for OneGuide will continue in preview in Australia for free-to-air TV listings.
Xbox One Digital TV Tuner in Australia – Xbox One owners in Australia with an Xbox Digital TV Tuner can now use it with the preview builds of this month's release.
Hryb says that the update preview should be rolling out to Xbox One preview program members starting tonight. If you want to see the features in action while you're waiting on that download, be sure to check out the video above.
Source: Major Nelson
Dan Thorp-Lancaster is the Editor in Chief for Windows Central. He began working with Windows Central as a news writer in 2014 and is obsessed with tech of all sorts. You can follow Dan on Twitter @DthorpL and Instagram @heyitsdtl. Got a hot tip? Send it to daniel.thorp-lancaster@futurenet.com.
I was literally sending in a tip as this got published. Ah well Just finished installing the update so I'll see how well it works

Hey, could you send me an invite please? GT: Azzatey

It may take months if not years to be accepted. Limited spots

Screenshots are better, how?! If you heard that a tragic incident happened, which would you like to see? A screenshot or a video showing how it happened and what happened after?
This is the same as Xbox. If you see something cool, do what you been doing from the start! Record that shizz!!

Or, you know, you can use it for content creation, or a group can get together in a game for a screen shot, or anyther reason you would one one still shot without needed to record a video, and taking one frame from it. Just because you don't want to use it doens't mean a ton of other people won't.

That's awesome. Can you send me an invite to the preview program? My gamertab is blindguy10. Thanks!

Can you send me an invite. My gamer tag is DeusAeon

Can I get a invite too GT-Kuttaz

I would love one as well if you have the time! Gamer tag: erik1220​ ​ ​

If you get a chance I too would love an invite. Have hoped to get on the Preview program for some time. Greatly appreciated! GT- Pyrelyne

Can I get a invite my Gamertag is Filigan , thanks.

Glad the screenshots are finally coming and I quite like the idea of a way to control the transparency of the tiles. Pity it only comes in March.

Really? It's a pity that people won't get it for two and a half weeks? Because yeah, that's an eternity after we've gone this long. This isn't a Lumia update we're waiting on! ;)

1 - Did Microsoft promised this on the 1st of March? No. 2 - Things like screenshots are long overdue (in the sense that it's been promised quite a while ago). 3 - It's still a pity they only release these things monthly instead of whenever a feature is ready.

But it builds anticipation. If MS just straight up gave us everything without wait, people would expect way to much and it takes time (even for an incredibly high end company).

"hey we added a new feature, let's make a build just for this tiny feature"
That's not how software development works...

It's not ready. It crashed my Xbox. Auto power cycled my system.

So now beta-builds should just be pushed out to everybody?

That's not what I wrote. Read again.

And this is why you'll never have a job in software development. :D

I don't recall ever aspiring to have one. Actually I find the all software development process immensely boring. I care for results of that development, not if the developers had to sacrifice two chickens and a Motorola to make the thing work. ;)

Dude it costs money to roll out an update. If somftware companies rolled out non-critical features/fixes as soon as theyh were ready it would be a massive budget issue, not to mention the amount of complants from people that have to update like daily.

Awesome. Will be updating right after i finish my wifes s5 (didn't know lollipop was pushed already). Posted via the Windows Central App for Android

Tile transparency = nice :).I know everyone is stoked for the screenshot ability but I dont quite know why. I know I am not the demographic tageted because I have never uploaded a game clip. I keep waiting for "added miracast support" but it seems noone knows if the hardware can even do it. Oh well, keep the updates coming.

Well, as far as I go, because some games have beautiful graphics whose screenshots would give one hell of a wallpaper ;)

Miracast support? You mean you'll be able to cast your WP or Windows screen on XB1?

Yes, mainly my sp3. They sell dongle for $60 but the way I see it; I already have a $500 dongle. They did a demo where they were using a surface to cast to an xbox one before the xbox even came out, but nothing has been said of it since.

Um that's windows play to. Works today from my PC.

Dude, just stop, this is the second comment in this article you've made with incorrect information.

No, play to is not miracasting. That's only for playing video/audio to Xbox. I want the Xbox to mirror my pc/surface display, hence "Mira".

Yep, exactly. I could've sworn there was talk about Miracast on the One when they originally announced it, but I never heard anything after that. Too bad, I would love that feature. I did already buy the MS Wireless Display dongle but it'd be nice to not need that (still have to switch inputs for it).

You can already cast videos to the Xbox with a Windows PC. Turn on your Xbox, right click on the video you want to cast on your PC and you'll see an option "Play To" and it'll give you "Xbox One" as an option.

It should be "Xbox, screenshot.". Not "Xbox, take a screenshot." And the "transparency" is not strong enough. In the video, at the lowest opacity, it's still too translucent. Can't wait for Windows 10 because Win10 will offer true transparency as Belfiore said they will offer the Windows Phone transparent tiles option where it's truly transparent and inside the tiles instead of behind the tiles.

It may take longer to say, but I'm guessing "take a screenshot" turned out to be more accurate and responsive than "screenshot" when they tested it. I've found that the longer commands are usually that way. More data seems to help, especially as more and more commands get added.

Yeh but that's like using the word "Screenshot" as a verb like how most people refer to Google. The context it is on Xbox I the correct way, using screenshot as a noun.

Doesn't matter. Double tapping the home button is quicker anyway. I love the Kinect, but I'll probably use the double tap method for this. I still prefer Kinect commands for video, but pics have a smaller time window in which to capture in many cases.

Can't wait to see these articles for w10 for phones :)

Yes! Finally, my tv tuner can go used instead of un. :)

Still waiting on the last two my Xbox say no updates available.

getting it right now... we've come a long way from launch, even tho some of these things should've been implemented at launch but hey I'm loving it

Waiting for tv tuner in USA..... Love the screen shot. Been asking for that since I first got xbl Jan of last year

I hate reading these knowing I have to wait till next month to see these new features.

Try to get invited into preview

Anybody have the ability to add preview members? Gamertag: Tika Mawimbi

I would really appreciate a preview invite. GT: McLee1

Guys, could anyone please send me an invite to the preview program, my gamer tag azzatey? Thanks in advance!

Love seeing so many updates so often. However, I still feel so much is missing that the 360 had that I loved. Custom soundtracks... Saving music to the hard drive, voice messages and a many more. I'm sure in time these things will come but I feel like they rushed it out when it should've came out with most of the features and more that are available now.

Could someone please send me an invite to the preview program? GT: Tekerry1. Thanks

When will Windows 10 be released to Xbox?

October/November/December probablly.

Preview version will come earlier I hope...

http://youtu.be/w2Vv-P2MUUY follow this tutorial to install windows 10 on any Lumia

As long as they don't offer a wireless wheel similar to that for the 360, I will not upgrade.

Maybe give this a look: https://nobitleftbehind.wordpress.com/2013/12/16/microsoft-xbox-360-raci...

I'm not liking the suggested friends feature. If I'm actually their friend I'll have already asked them for their gamer tag. I dont need random people I MIGHT know be advertised to me in addition to all the junk that already shows up in my friends feed.

Not at all. I have some friends that I didn't know they had a Xbox and I can find out now. This is not a social network, you don't need to be a real friend to add someone. I have made some "friends" through Xbox Live, and this feature can help made even more, with gamers who play the same game I do e.g..

I double trapped to fast. Crashed my Xbox. Try store. It restarted again.

It would love to be in the preview program. Anyway I can sign up for it? Add me as friend also :) tm9912

About 15 months of X1 and I'm still not given the opportunity to turn off these damn annoying system sounds. WTF????

For real? You don't know what system sounds I'm talking about? Like every move I make inside every app or menu is feedbacked by annoying sounds like clicking and stuff

I didn't even notice. Isn't annoying me.

So one guide for Australia, would be great if it was a universal app. Why make a great app like that and only put on the xbox one?

Cant see what all the fuss is about, honestly. What has any of this got to do with gaming? Probably this is why the playstation is outselling the Xbox so strongly, Microsoft focusing on fluff while Sony focuses on games.

Such an idiotic commment. Sony is updating the PS4 too, just not to the same extent. It's not like the guys who are working on the OS are responsible for developing game, so there's no loss of focus.

PS4 does CURRENTLY have the lead on XB1, but it is NO LONGER "out-selling" it... Not since November.

Please introduce Kinect voice command for India too.
Voice command not available in India
Kindly do something microsoft

Love the features but I want the TV tuner in Ireland

Sure wish they would fix the buggy, crash prone IE browser. Or am I the only one experiencing this? ;)

Could anyone send me an invite for the Xbox one preview program? GT: A RabidRacoon10
Windows Central Newsletter
Get the best of Windows Central in in your inbox, every day!
Thank you for signing up to Windows Central. You will receive a verification email shortly.
There was a problem. Please refresh the page and try again.