Xbox One owners can watch The Voice, The Blacklist and more with new NBC app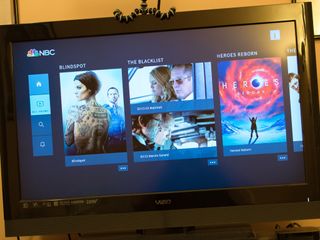 Xbox One owners in the US can now download the free NBC app, allowing them to watch clips and whole episodes from shows from the TV network.
The app will let users watch classic and current hit TV shows like The Voice, The Blacklist, Saturday Night Live, The Tonight Show Starring Jimmy Fallon and more. It also offers episodes from the network's new fall TV lineup like Blindspot, The Player and more. While some of the shows can be watched completely for free, other shows on the app will require the user sign in with their cable or satellite TV login and password.
Source: Xbox Entertainment (Twitter)
Cool. Now get me this on my PHONE. I appreciate the effort, but if you own an XBox you own a tv. Odds are astronomical you already have a means to watch those. I get if you missed the show, but where apps like this really are used is on mobile devices.

Well seeing as you can use it without a tv provider is you pay for their separate subscription its meant for cord cutters

I believe almost all these apps require you to log in with your cable provider, which just makes these apps redundant in most cases.

Cool app to add to my XB1 , already have on my 640

I was just telling my wife I wanted to check out Blacklist, it looks like it could be okay.

Highly recommend you watch Seasons one and two first. Otherwise much of what's going on now won't make much sense. Great series by the way.

NBC just needs to release NBC Sports for Xbox One and I'll be all set to go.

I dont see BBC handing us access to their stuff.

Exactly. The ever tiring drone of "US only".

I wasn't complaining I was just stating because WC did not.

Heroes?!.. Save the cheerleader....

Cable for over the air ? Wthe

Just watch it over the air, then. They're offering what is basically a free DVR service for paying customers.

Don't understand how OTA broadcasters that use public airwaves lock their content behind a paywall as if they were a cable channel. Let me see your shows and I will watch the commercials. That's the deal.

I live in a rural area; we do not have regular T.V., mostly out of choice to not pay the high cost of cable, which is usually commercials with tv programs in the breaks . We use Netflix and Xbox. I do miss live T.V. and programs like the Tonight Show, so we look forward to the app. :)

Should add NBC sports app

I just need a fox sports app please for the love of god.

I would much rather see an NBC sports app. I wouldn't have to connect my surface to watch soccer matches any more.

In the US
In the US
..
.
. .
In the US
Windows Central Newsletter
Thank you for signing up to Windows Central. You will receive a verification email shortly.
There was a problem. Please refresh the page and try again.