Xbox One's controller is what you've been dreaming for; more details emerge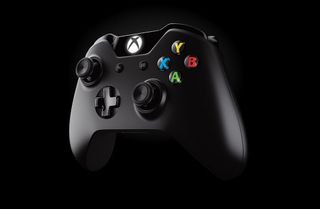 Our friend Major Nelson posted some new details on the Xbox One's controller redesign. The new controller, which was unveiled at the Xbox One Reveal Event, will feature a collection of new abilities and a new ergonomic design for gamers.
One of the completely new abilities added to the Xbox One controller is haptic feedback; implanted behind each of the controller's four triggers are vibration motors. Major Nelson explains that the new vibration feature, known as Impulse Triggers, will allow players to perceive gaming in an entirely new way:
Your favorite parts of the controller have also been redesigned for improved precision and comfort. The new thumb sticks are smaller and the edges have a "knurled texture", which allows for easier gripping. In addition, the thumb sticks required 25% less force to move and a new electronic chip has been introduced to reduce thumb stick dead zone.
The controller also features a brand new D-pad shape and slightly lower A, B, X, and Y buttons. The new manufacturing processes for the buttons are three steps, which create an illusion that the letters are floating in 3D space.
In addition to the controller's new ergonomics and features, the team has improved and revamped past features including headset audio quality and console connectivity. The new Xbox One controller sends an Infrared signal to the console and Kinect allowing seamless pairing and location detection.
Playing Call of Duty with your mate and want to switch couches? The TV will swap split screen displays if you do so – you are always closer to the action.
New power features include a new "low power state" that conserves your battery when you aren't using the controller. Unlike the previous Xbox 360 which would power off your controllers and force you to reconnect, the new devices will enter a low power mode and automatically turn on again once you pick them up.
We also can't forget to mention that Microsoft has gotten rid of the old battery bump allowing for a more comfortable fit. You can now charge the controllers with a mini USB cable via your Xbox One console. Are you excited for this new masterpiece of a controller or is it all "meh" to you?
Source: Major Nelson's Blog
Get the Windows Central Newsletter
All the latest news, reviews, and guides for Windows and Xbox diehards.