Xbox Preview Program becomes Xbox Insider Program, now open to everyone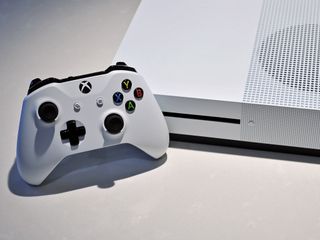 (Image credit: Windows Central)
Some big changes are coming to the Xbox Preview Program, not the least of which is its new name: the Xbox Insider Program. The news was announced in a blog post by Xbox's Larry "Major Nelson" Hryb, who notes that the new name is meant to reflect an expanded program.
Perhaps the biggest change is that the Xbox Insider Program is now open to everyone. Whereas the Xbox Preview Program had been restricted to those who received an invite from other members, the new Xbox Insider Program reflects Microsoft's other Insider programs by offering the chance for anyone to participate. Now, so long as you own an Xbox One, you'll be able to opt-in to testing and providing feedback on new features before they go live to the public.
In addition to the name change, the Xbox Preview Dashboard is getting some changes as well. From the Major Nelson blog:
A new name – the Xbox Insider Hub
Personalized to give you more relevant announcements, quests, and Insider content opportunities to get early access to select games and apps
A new UI, inspired by the New Xbox One Experience, makes it easier to find the right info and provide more robust feedback
The Xbox Insider profile card where your contributions in the program come front and center
Support for multiple users on a console to participate and provide feedback
The changes are gradually rolling out to preview program members now, and access to the new Xbox Insider Hub should be available to all existing Xbox Preview members in the next few weeks. It's unclear when users who aren't already in the Preview will be able to opt-in to become Xbox Insiders, but more information should become available on a dedicated Xbox Insider Program FAQ (opens in new tab) once it is live.
Thanks to Thomas H. for the tip!
Dan Thorp-Lancaster is the former Editor-in-Chief of Windows Central. He began working with Windows Central, Android Central, and iMore as a news writer in 2014 and is obsessed with tech of all sorts. You can follow Dan on Twitter @DthorpL and Instagram @heyitsdtl.
This is an amazing news. Been waiting for preview invite from past 1month.

Sorry but I don't think it means you can get the preview builds - Those are still limited, so you can apply to get them but they are adding fewer people than ever now

You still are different....If you look outside of what WC have reported then MS have stated in a few places that they aren't opening up the builds to everybody just the feedback experience and quests etc. that is going out to all users. They are restricting the number of new users even further when it comes to preview builds so you're even MORE different now

Dan, thank you, but I was just jesting.

Me too :) I was going to say you were "special" still but didn't want to offend if it came off the wrong way :-D

It is falling in line with Windows 10 preview so it will include all preview builds, i thought that would be obvious

Check out the FAQ and what they've posted in the Xbox Preview club - This doesn't mean that everybody can opt into preview builds and be guaranteed to get them.

its not something great its buggy as heck

that's
the nature of preview builds lol doh

Larry apparently also said we can now play Mass Effect 2 and 3 via backward compatibility on the xb1, but you can't, or at least, I can't, XB is up to date, but putting in the ME2 disc just results in a message saying "that can't be played here". Grrrr!


It always takes a bit for it to work. I would guess that before the end of the day you should be all set.

Reboot the Xbox and it'll work...

You got a spelling mistake in the last half of the page "teh" instead of "the"

That's not a bug, it's a feature

Ive been on my PC more recently but still a MS product with Windows 10 lol and I just love MS. Now how about that Surface Phone?

How is the cast to Xbox app? Miracast something. Mirror to Xbox. Is this still on Microsoft plan?

I believe it's called the wireless display app and it has been in preview for over a year. Honestly, it's not that great...way too much latency to do anything useful.

I just got a Minix Neo C dock yesterday coupled with a Rii BT keyboard - I am blown away with continuum. I never had a use, but I do now.

its garbage for most devices ive used it on. unreliable.

FAQ is up! http://support.xbox.com/en-US/xbox-one/console/xbox-insider-program

I hope they let me do DEV while Im part of the program. because the old one doesnt

As of right now, dev still requires a non-preview/insider Xbox. The story I'm hearing from MS is that it has to do with experimental features and making sure all the apps in the Xbox store "work for everyone". Heck, they're still letting people submit apps to the store that simply can't work (requires GPS, hardware keyboard, etc). UWP on Xbox is still a bit WIP.


I think you can submit your app and state Xbox is available, but aren't they vetting the apps? I've got apps that I have said to make available for Xbox and they aren't in the store on Xbox, just PC and Mobile - I assumed they would still vet them before making them live on the Xbox?

I think they are on different branches because you need to develop for what is currently available rather than what is in preview - So the dev builds are a lot closer to the current general public release (But they've been a lot more buggy in the past)

Windows 10 and W10M I can

Oh wonderful! Been wanting in on this for the last two years, this is great news.

Finally!! Now when and where do I sign up

This is neat and all, but there are no new spots opening for Xbox System Update testing. I feel that is what most people were looking to join.

I thought that's what this is? At least that's what the preview program was.

On the Xbox Preview Club they said that "previewing system updates will still be limited due to demand" so I don't think everybody gets access to preview builds like some have assumed

Just yesterday we were talking about how the preview program was invite only. Lol.

Glad my tip paid off :) You're welcome. Though it was great news!

Everyone should end with an asterisk... From the FAQ: Does this mean anyone will be able to join the Xbox One Update Preview? Unfortunately, not everyone will be able to preview system updates. Because of overwhelming response and limited space, not everyone who's invited will be accepted into the Xbox One Update Preview, and we've also slowed the rate at which new users are admitted. By participating in the Xbox Insider Program, you may be eligible for other previews for games, apps, and new experiences.

This is good news, but I hope Microsoft is preparing for more complaining when things don't work as expected. It will be like the current Windows program is, people joining to get features, but not understanding the risks involved.

It's not exactly as Windows Central have reported it. System update previews are still limited

My inbox breathes a huge sigh of relief.... Ah.

No, Xbox Insider Program is NOT Really Open to Anybody

No, Xbox Insider Program is NOT Really Open to Anybody Major Nelson announced that the Xbox Insider Program (previously Xbox Preview Program) will be open to anybody, but if you didn't read between the lines, you might think you are getting more than you actually are. This is what Major Nelson's blog post stated: Our final change is that the Xbox Insider Program will soon be open to all Xbox users. More fans will have the ability to provide feedback directly from their Xbox One consoles. The Xbox Insider Hub will provide great opportunities to try out games, apps, and other console experiences. Note that Xbox system updates will currently be limited to those already testing them (not open to new members), as we still have a huge number of volunteers already doing a great job testing and providing feedback. Notice that the part of the Insider program everyone care most about is still not open to anyone and subject to the same exclusivity as that of the current Xbox Preview Program.

Well at least we can all do feedback through the hub then?

i was just going to corect him too lol

If it still remains. Remember, that any purchases made while inside the preview will not carry over if you leave the preview. You will need to re-purchase your game,dlc etc.

Hi guys. Was just wondering if you send me an invite. My gamertag is: RhoiVincent Thanks!
Windows Central Newsletter
Thank you for signing up to Windows Central. You will receive a verification email shortly.
There was a problem. Please refresh the page and try again.