Let's review and rate the recent range of Xbox rumors: Kojima, Xbox games, Game Pass, and more
It's that time of year again. In the run-up to E3, even in a pandemic, rumors abound. Here's an overview of the current rumor mill.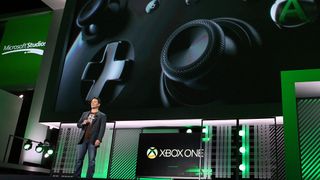 (Image credit: Windows Central)
E3 2021 is almost upon us. Although it will be a digital-only event, it should be a little bit more traditional in delivery than it was last year, which saw game announcements stretch out randomly across the whole summer (please, please no more of that).
In any case, in the run-up to E3, it feels like the rumor mill spins up in tandem. Deals are made, marketing teams get involved, and things get a little leaky shall we say, as more and more people become aware of publisher's internal plans. To that end, we have quite a bounty of Xbox rumors on the docket right now, ranging from the fantastical to the somewhat plausible.
For fun, let's run down and review the recent range of Xbox rumors from around the world wide web.
Xbox to work with Kojima?
Industry legend Hideo Kojima is working on more games, but for now, they remain shrouded in mystery. Kojima and his comrades at Kojima Productions most recently made Death Stranding, which polarized audiences owing to its unique gameplay and obscure story delivery. Love it or loathe it, Death Stranding, like most Kojima games, simply can't be ignored. Which is why it would be a bit of a coup if the long-time Sony collaborator jumped sides and worked with Xbox on his next big project. According to Jeff Grubb of VentureBeat, that's something that may actually be happening.
Microsoft seems to view Xbox Game Pass cloud streaming as an opportunity to gain traction in some Asian markets where Xbox has traditionally struggled. Microsoft also now has its first ever Japan-based studio in Tango Gameworks, following the Bethesda acquisition, and recently began pushing Xbox Game Pass' marketing in partnership with Japanese influencers and VTubers.
Microsoft has also redoubled efforts to bring Japanese IP to Xbox for the first time, in the form of Yakuza and Dragon Quest, both of which appear to have done well in the service.
Given the opportunity Microsoft has with Xbox Game Pass as a vehicle for funding developers who have typically snubbed Xbox due to its Western-heavy audience, coupled with the reliability of Jeff Grubb's track record, this is one rumor I would rate as one of the more likely to occur on this list. And hey, the big Kojima Productions Ludens statue on Xbox lead Phil Spencer's shelf during a recent live stream could be a big hint.
Everwild, Fable, and Perfect Dark "years" away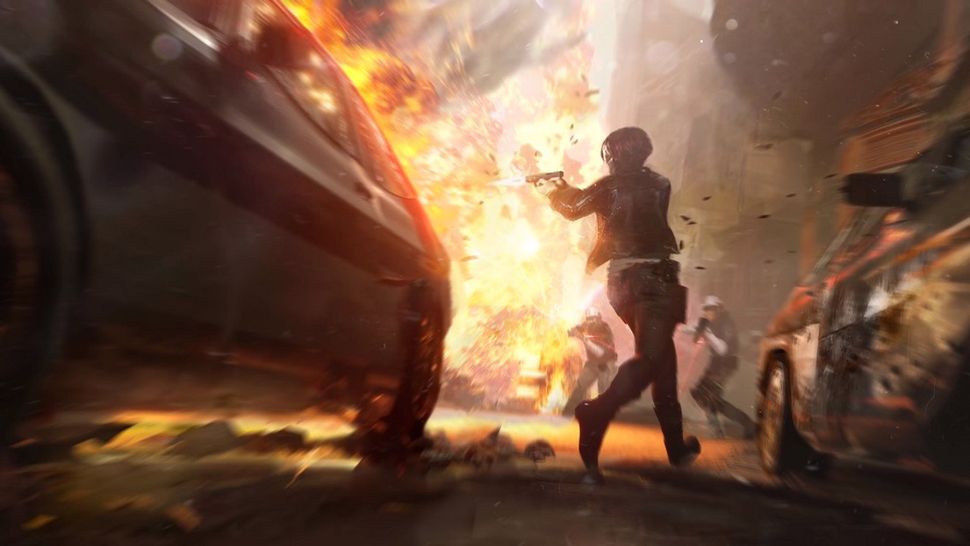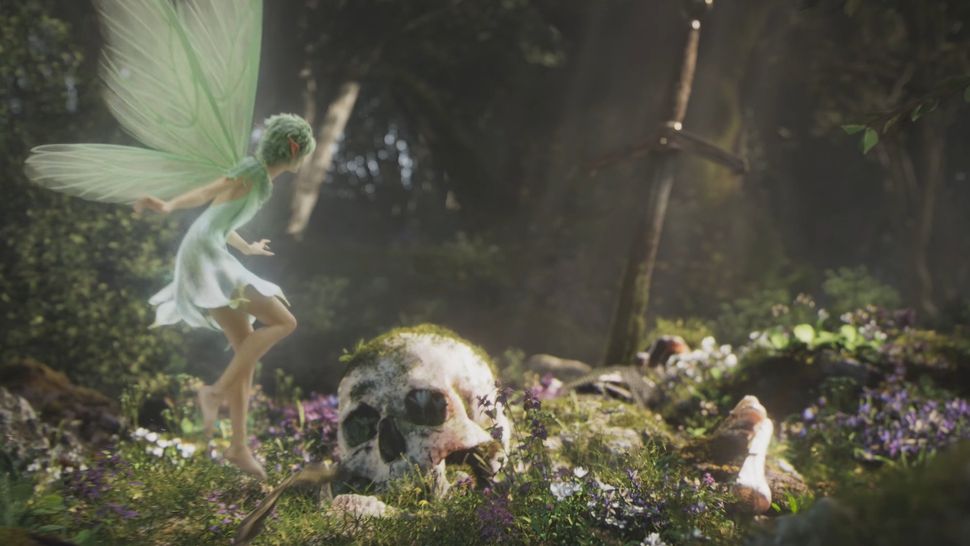 Source: Xbox Game Studios and Microsoft
This next rumor is a little less positive for those waiting on Microsoft to deliver those big exclusives we've all been waiting for. GamesIndustry.biz editor Christopher Dring recently said on a VGC podcast that some of Microsoft's upcoming games are "far away." From Dring:
Although how one interprets "far away" could be subjective, if we use a "new Xbox" mid-gen upgrade as a frame of reference, the Xbox One X came out four years after the Xbox One, putting some of these games in the 2024-25 time frame potentially. Depending on the scope and breadth of these games, I'd argue that's not entirely unexpected.
Given that we expect many or most of Bethesda's future games will go exclusive to platforms with Xbox Game Pass, Bethesda and partnerships with companies like Kojima Productions could help plug some of the gaps between now and then. There's also a question of State of Decay from Undead Labs, projects from Obsidian, Double Fine, inXile, Compulsion, and various other studios that should prevent the slate between now and then getting too dry. All that disregards some sneaky games we've recently learned about too.
Xbox Global Publishing partnerships
Microsoft naturally builds and publishes many of its own games from internal studios, but has worked extensively with third-party studios to build games exclusive to Xbox. Microsoft's Xbox Global Publishing team funded games like Quantum Break, Killer Instinct, and Crackdown in the past, all of which were built by external teams. Recently, we received a large cache of information from trusted sources which hint at some of the future deals Xbox's partner publishing teams are working towards.
I recently teased the following on Twitter, using a cyclone emoji. Many took this to mean the Dreamcast logo, Sonic, or Ubisoft, but it's actually in reference to a game Microsoft is looking to publish with a prominent third-party AAA studio.
Don't count out Xbox Global Publishing either. 👀

Some really interesting partnerships in the works. 🌀Don't count out Xbox Global Publishing either. 👀

Some really interesting partnerships in the works. 🌀— Jez 🥑 (@JezCorden) April 7, 2021April 7, 2021
I don't want to share more details and spoil upcoming reveals for the devs or fans, but this particular one sounds extremely promising, set in what sounds like an ambitious connected world.
Microsoft isn't done there either. The above game could be revealed this year, or perhaps next year depending on how development goes. Beyond that, I've been made aware of not one, but at least three additional games being prototyped by Xbox publishing partner studios of a high caliber. None of these are the rumored game Microsoft may be working on with Kojima, either.
Many of these games may not emerge from prototyping stage, as is often the case in this industry, but each sounds impressive in its own right, crossing a diverse range of genres and settings. And of course, they'll all hit Xbox Series S, Xbox Series X, PC, and platforms that support Xbox Game Pass.
Steam and Nintendo partnerships
Another rumor (via TylerMcVicker) hitting the news cycle lately is that of Microsoft teaming up with either Steam or Nintendo, most likely for some sort of Xbox Game Pass deal.
With regards to Steam, I know Microsoft sees PC as a big avenue for growth potential, hitting markets that are perhaps more PC-centric, and gaining subscribers with audiences that simply don't care for nor want a console. It's with that in mind that some form of partnership with Steam makes absolute sense.
Valve was quite critical of Microsoft in the past, particularly as Microsoft sought to set up its own storefront baked directly into Windows 8 and now Windows 10. Problem is, it sucks, and didn't even put a dent in Steam as could be expected. Satya Nadella's Microsoft is a completely different beast to that of Steve Ballmer's Microsoft, more interested in partnering with other platform holders than competing directly with them. Steam has also shown itself to be quite progressive when it comes to new business models, and already supports EA's "Play" subscription service. To me, this is an obvious extension of Microsoft's investments in Steam versions of its games, which dominated sales charts throughout 2020.
Perhaps a little less obvious is a potential partnership with Nintendo, which comes via a combination of Jeff Grubb at VentureBeat and the legendary and award-winning industry insider Shpeshal Ed.
Grubb noted in a YouTube Game Mess video that "everything on Phil's shelf meant something," referring to the Nintendo Switch on Xbox lead Phil Spencer's top shelf, from his previous stream. Afterwards, Shpeshal Ed added that we'd learn more about the partnership in the Fall.
I've long thought that the Nintendo Switch would be an ideal vehicle for Xbox Game Pass cloud streaming, particularly for games that aren't yet available on Nintendo's platform. Whether that takes the form of the full cloud streaming library or a curated list of games Microsoft owns but doesn't sell directly on Nintendo's store remains to be seen. Nintendo and Microsoft have been collaborating nicely for some time, though, so this is another partnership that, to me, wouldn't be all-too surprising.
Persona, Battlefield 6, and more to Game Pass?
Following on from the theme of Microsoft doubling down on Japanese games, there's still one glaring gap in the Xbox portfolio in this regard. Namely, Persona, the legendary JRPG franchise that arbitrarily passes Xbox by, in similar fashion to Yakuza and Dragon Quest of yesteryear.
During a Q&A session a while ago, Xbox lead Phil Spencer said "I hear you," when a fan called out to get Persona on Xbox. Since then, I have personally heard that Microsoft is indeed working towards achieving this goal, backed by data from the success of Yakuza hitting Game Pass. A Twitter account dedicated to game leaks also tweeted the same recently, noting that Persona 5 Royale was coming to Xbox Game Pass and PC.
Additionally, Shpeshal Ed chimed in on the XboxEra podcast discussing the recent addition of Outriders into Xbox Game Pass.
Given Microsoft's partnership with EA, it seems more than likely to me that this could be Battlefield, and the podcast certainly hints as much. Call of Duty sells ridiculous amounts regardless and already has a free-to-play component in Warzone. Battlefield V arguably eroded the brand a bit, and slapping the game into a "free-to-play-like" environment via Xbox Game Pass, could be a good way to reinvigorate the Battlefield franchise, deliver it to audiences, and potentially make a ton of cash on the upsell of in-game purchases on the side.
I've certainly heard similar to Shpeshal Ed that Microsoft isn't backing down when it comes to big-name third-party day-one Xbox Game Pass titles. Landing MLB The Show and Outriders recently put a big dent in Sony's image, which offers those games for $70, rather than on a $10-per-month basis. Outlets like Kotaku and Forbes, which I don't think it's unfair to say are often very critical of Xbox, wrote some quite positive remarks about the value Microsoft is delivering with Game Pass.
The opportunity here is quite obvious: hit PlayStation where it really hurts, value perception, and solidify Xbox Game Pass' place as the premier service early on before competitors can react. Microsoft has hundreds of millions of dollars per month coming in via Xbox Game Pass to play with, and it's certainly not shy to reinvest the majority of that right back into the service.
Pinches of salt at the ready
As always, it's best to keep your expectations in check when it comes to rumors. Plans can change, development can be tricky, marketing cycles may not align, so on and so forth. Alas, I'm also a firm believer that there's no smoke without fire.
As we head towards E3 2021, I expect more and more rumors will start to pop up here and there, too. Microsoft is investing more in gaming today than it ever has in the Xbox division's decades-long history. The result for consumers is obvious: bigger and better games, bolder and more powerful hardware, and higher-value services.
Whether or not these rumors pan out, of course, remains to be seen. But hey, it's fun to speculate, right?
Get the Windows Central Newsletter
All the latest news, reviews, and guides for Windows and Xbox diehards.
Jez Corden a Managing Editor at Windows Central, focusing primarily on all things Xbox and gaming. Jez is known for breaking exclusive news and analysis as relates to the Microsoft ecosystem while being powered by caffeine. Follow on Twitter @JezCorden and listen to his Xbox Two podcast, all about, you guessed it, Xbox!