You can now search through each and every tweet posted to Twitter since 2006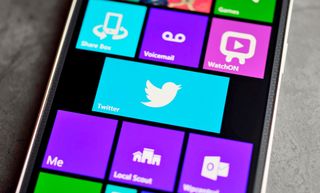 Have you ever felt like searching through tweets you published years ago? Now you can using Twitter's search engine. Searches on the social network were previously limited to just a week before tweets were removed from the index (but still viewable by other means – direct links, profile timelines, etc). Twitter has worked on rolling out a new search engine that not only keeps up with the plethora of tweets being beamed to the service on a daily basis, but also enable users to search through those vintage messages.
For the time being the Twitter search is restricted by just a few keyword terms, but the company aims to improve the experience by adding more complex queries. It was generally the case for Twitter to stand back and allow third-party developers to swoop in with more advanced functionality, but the company and its rather small team of engineers have been soldiering on to offer a native experience, one that's available both on the web and on official mobile apps.
When one considers the scope of the project, it's quite the achievement. The team needed to find a way to merge the index with literally millions of new entries each and every second. Also, SSDs are now used for storage over saving tweets in main memory for speedy, and more expensive access. Give it a try yourself the next time you visit Twitter.com or fire up one of the supported official apps (currently works on iOS and Android, according to the blog post). Be sure to read up on some handy queries to help you out with your in-app searching.
Also, check out the full blog post by Search Infrastructure Engineer Yi Zhuang for more details.
Source: Twitter
Rich Edmonds is Senior Editor of PC hardware at Windows Central, covering everything related to PC components and NAS. He's been involved in technology for more than a decade and knows a thing or two about the magic inside a PC chassis. You can follow him over on Twitter at @RichEdmonds.
And will be supported on WP in 2017

You're being generous. 2020 at earliest :)

Wait Patiently for 8.1 years, or even 10 maybe. ;)

It's funny because it's not funny. :-)

Funny because sadly, its true.

Twitter received a new update for Windows phone. The change log??? •fuck Windows phone

WP says "Fuck You, too".....with a smiley face.

Twitter app feels like it was last updated in 2006.

The current Windows Phone app works just fine. Other than making my dinner, i'm not sure what else it coudl possibly do. That being said, the Windows Store Twitter app is awful.

Support animated GIFs is the main thing missing (at least in the 8.0 version).

That sounds more like an advantage. Most GIFs are just annoying and posted by people who need attention.

Which is worse ())(w8)() or the windows phone twitter app ?

Why the twitter app for windows phone exists, is a mystery to me.

Yes. It hasn't been updated for like a decade. And Windows Phone will lose its users, if developers don't have apps with all features.

It's a vicious circle. Lots of people don't buy windows phones because of the lack of apps or their infrequent updates and the developers don't develop or update the apps for a lack of users. It's a sad thing.

Exactly. And the only popular Windows Phones here (in Pune, India) is the 520, and 630. Because of their prices.

I've already deleted my past tweet. Twitter have no love for WP OS. Idk when is the last time they give us an update. I've buy and use 2 twitter client for my phone since they are even better than the official one.

For a tech company that only has to deal with 140 characters, they sure are slow and incompetent. This should have been a feature from the start. It took 8 years to get a search feature? Not even mentioning the constant over capacity messages because they are bombarded by small amounts of texts..

Official twitter suck's !!!!!!!!!!!!! Lame shame.I love ❤ tweetium

I wish this site would stop posting articles about twitter, until they update the app.

You people are damn ungrateful. They don't even have to supply you with an official app.

They why don't they pull it and the third parties do the work?

Because then people would be bitching about how there's no official app for Windows but there are for iOS and Android...the usual...

I didn't even know that Twitter had been around that long.
Windows Central Newsletter
Get the best of Windows Central in in your inbox, every day!
Thank you for signing up to Windows Central. You will receive a verification email shortly.
There was a problem. Please refresh the page and try again.