Zello push-to-talk solution looking to build app for Windows Phone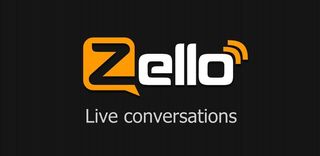 We've some rather good news for those of you who have heard of Zello (www.zello.com) and have used the service in the past. The push-to-talk service is currently planning an app for Microsoft's Windows Phone platform. Sporting clients for Android, BlackBerry and iOS (as well as web browsers), it would be a positive move for the platform to see Zello begin showing support.
CEO Bill Moore confirmed with TruTower there is indeed an app in the works, but there's no ETA for when consumers will be able to see the listing appear on the store. It's safe to assume we're looking at development in its early stage here. Initially released in April, 2012 Zello has grown and now boasts over 35 million users worldwide. If you've been wanting an app that allows you to create custom channels for up to 300 people to chat in real-time in "walkie-talkie" style, Zello is definitely worth checking out.
Think of Zello as a mobile form of team VoIP (much like Ventrillo, Mumble and TeamSpeak), allowing multiple clients to connect and users to communicate using push-to-talk. Previous conversations can be played back at a later date, the apps are lightweight and will work over WiFi as well as mobile Internet (even EDGE and GPRS). Best of all - it's free.
Zello also caters for business and enterprise with its Work version. This would be perfect for businesses that decide to utilise Windows Phones in the work place, offering unique functionality that's also available on competitor platforms. While this app won't be for everyone, we're still needing big name companies to come over and support the platform.
We'll keep our eyes peeled for more information on the upcoming Zello app and what features it'll sport once released. Are you interested in a client being developed for Windows Phone?
Source: TruTower; thanks, Bilesha, for the tip!
Rich Edmonds is Senior Editor of PC hardware at Windows Central, covering everything related to PC components and NAS. He's been involved in technology for more than a decade and knows a thing or two about the magic inside a PC chassis. You can follow him over on Twitter at @RichEdmonds.
The more the merrier. Although i don't think this app will work here

Why do you feel that way friend?

Becasue background apps work in a weird way on wp8.

They should make it so with the app active, the phone can never lock out unless it's closed.

More apps are good. Can't say I've heard of the service before this, though.

I think if the developer is sharp, and I don't see any other reason to think differently, this app will work on WP8. Good news for the platform. My only hope is they support what they develop and that MS has given enough latitude is the OS that it will work. Too often developers have to "work around OS limitations" even with WP8. They want to build a great app but MS makes that less possible by design. I expect even that will change.

I agree with everything you said here Except when saying MS makes building this type of app less possible by design. Its the developers task to figure out how to tie in their services, with the platform they are making the app for. MS' design isn't limited, MS has reasons for why they choose to allow or disallow certain features.. While we as consumers may feel ms is holding back
Capabilities, the aesthetics of the platform was built to satisfy What MS felt their platform should represent...or to allow changes and upgrades to be released periodically.... This app is a great idea and I am certain if these developers are willing to make an app, then they should know the platforms' limitations.... But I don't believe this is MS' fault. ( and my comment does not suggest you believe that in any way... Just making an observation)

Hope its not like the Voxer beta. Rarely get any notifications of incoming message.

I have quite the opposite experience than you but I'm not surprised. It is a BETA after all. Why don't you email them with their beta account so they are aware of it? That way it gets fixed. The point of being in the beta is to fix these bugs before the actual release.

Yea I have emailed them, everytime they push an update. Hope it gets sorted in time for release. I used to use it often on android. But on WP still needs to work the kinks out a bit.

Excited to get this app for my WP8. My car club uses it when we go cruising and I'm always left out of the conversation because it's currently not available on WP. Would be nice if it gets published before summer is over.

this one saved many lives in the resistance @turkey

The Autobots? Or John Conner?

The autobots of course. Don't you ever watch the news? We had a tough time dealing with their TOMA robots but its fine now:)

Nice. I have relatives in Mexico that use this app alot. Definitely a nice addition.

Nextel was the first to have push to talk here in the US and then sprint took it over. Now they are doing away with that, so I believe it's going to be a great app. I have used Nextel for years.

Sorry someone gave you misinformation, but Sprint has not done away with PPT service or function. It has been move to a new system on the CDMA/EVDO side, under Sprint Direct Connect, and is soon to start being used over LTE via the Kyocera Torque with a Maintanance Release Update shortly this year.

The old Nextel system will be turned off June 30th, but the service will be refarmed for a frequency with better building penetration and will also run PTT over LTE and CDMA/EVDO at the lower old Nextel frequency.
Again, sorry someone told you the wrong info there. I apologize, they should have told you the service was basically re-invented on a better/faster service and soon dual frequencies.

Zello for wp8 is scheduled for Jan or Feb 2014 according to their forums... I received an answer from them just today.
Windows Central Newsletter
Get the best of Windows Central in in your inbox, every day!
Thank you for signing up to Windows Central. You will receive a verification email shortly.
There was a problem. Please refresh the page and try again.