Zero1: Too Good to be True?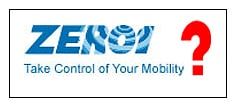 Zero1 is a new cellular service that we recently learned about that seems to have more questions than answers. Zero1's nationwide unlimited calling and data plan is reported to only cost $70 a month and on top of that you can sell the same service to friends and family and get $10 a month for each person you sell to.
Too good to be true? Follow the break for more information that may make you think twice about how much control of your mobility with Zero1.
Networkworld.com did some digging to see if this was one of those "if it's too good to be true, then it's not" type schemes. Zero1 is part of a conglomeration of companies including Buzzirk, Global Verge and Unified Technologies Group.
The important fact to know about Global Verge is that their CEO, Mark Petschel, is currently on probation after pleading guilty in 2005 to securities fraud. Petschel is also on the losing end of several contractual disputes where he's been ordered to pay $50,000 by a St. Louis County, Missouri, Court.
Add to the confusion, Global Verge claims to have 50,000 sales associates who are all tossing out different sales pitches. There are claims that Zero1 will be utilizing the 2100mhz frequency which they own but no record with the FCC of Zero1 acquiring any licenses. None of the partner companies own a 2100mhz license either.
For Zero1 to have any success nationwide, they will need to establish partnerships with existing carriers which Zero1's CEO Ben Piilani claims they have but according to the Networkworld.com article, AT&T and T-Mobile stated they don't have a relationship with Zero1. Without AT&T and T-Mobile it is unlikely Zero1 will provide nationwide coverage.
To say the least, there is a lot of concern over this upstart cellular service. Since questions were raised about Zero1's, the company has stripped their website down to only the basic information about its partners.
Zero1 is aggressively addressing these reports. In the Computerworld.com report, Piilani states that he had only recently found out about Petshel's criminal record and that Petschel would be stepping down from his role at Global Verge.
In an interview with Laptopmag.com Piilani explained that the conflicting reports and sales pitches were due to the lack of a compliance officer. Piilani claims that the associate base grew too quickly before any compliance was put in place.
Responding to the allegations that partnerships with AT&T and T-Mobile don't exist he states,
"T-Mobile didn't deny it, they said they can't make a comment. If you were to contact the carriers I'm sure they would give you the "we can't make a comment," [[answer]]. I'm not saying we don't have a partnership. I'm just saying we aren't going to comment on who our partners are and what relationships they have."
In addressing the claims that Zero1 doesn't have a 2100mhz license Pillani responded,
"We are piggybacking on GSM networks. We never made comments that we bought any, or acquired any, specific frequencies. The funny thing is, everyone is making a big deal about frequencies when you and I know just as well it doesn't matter what frequency you're on. It's just a radio frequency inside a spectrum. We never made the comment that we ever bought spectrum."
There's simply too many questions out there to instill confidence in this new wireless provider. Too many questions creating doubt that Zero1 can deliver quality, nationwide unlimited voice and data services and too many questions raising doubt as to the companies stability and legitimacy.
According to Piilani devices using their service will be available to select journalist and sales associates in the coming weeks. If this time table holds true it won't be long for us to see if Zero1 is legit or too good to be true.
Via Consumerist
Phil is the father of two beautiful girls and is the Dad behind Modern Dad. Before that he spent seven years at the helm of Android Central. Before that he spent a decade in a newsroom of a two-time Pulitzer Prize-finalist newspaper. Before that — well, we don't talk much about those days. Subscribe to the Modern Dad newsletter!
Okay guys, this is a straight scam, and by that, I mean a business that is skating by on a dubious business model. I'd avoid it like the plague.

I have uncovered many more things about this company at http://recruitmlmleads.com/blog/. Network marketers should be aware of this one. Too good to be true!

we can no longer simply say let's wait and see if this is a scam. We owe it to those we personally brought on to be in front of those demanding answers.
Ok.... let's see >Global Verge admitted they have less than a dozen SIM cards operational and NONE have been delivered in any way to triple diamonds, double diamonds or anyone other than maybe 6 people. By their own admission over twenty nine thousand people do not have one who are associates. >Global Verge has yet to pay out the commissions promised or earned. >AT&T whose map that they show as the coverage area flatly denies any relationship with Buzzirk or ZerO1 > Ben Piilani is back pedalling so fast from Global Verge that even if the technology is realy it will be moved to the 2O,OOO store retail chain he has mentioned. > A patent number that does not exist for this technology So is this a SCAM, it certainly would appear so from ALL indications. But even if it was real the opportunity has been so damaged by the entirety of the lies, misrepresentations, false promises that it is worthless. TOO many questions have gone unanswered and too many promises have been broken. I AM ASKING EACH OF THOSE THAT I PERSONALLY ENROLLED TO PULL THEIR CREDIT CARD INFO UNTIL THESE QUESTIONS ARE ANSWERED. IN FACT IF THEY END UP LOSING ANYTING FROM THIS, I WANT THEM TO CONTACT ME! THOSE I PERSONALLY OFFERED THE OPPORTUNITY WILL NOT BE STUCK! Here are the article links which demand a response [not let's see how this rolls out]. It is important to read the comments as well as the articles! http://blog.laptopmag.com/zer01-mobile-ceo-addresses-scam-and-vaporware-... http://www.computerworld.com/s/article/9135692/Zer01_s_mobile_offer_Too_... http://blog.laptopmag.com/zer01s-coverage-map-is-identical-to-atts-att-w... If state attorney general offices have not already begun to look into this they soon will. I have contact the CEO of the companies involved and have demanded answers.

All I can say is that I LOVE READING wmexperts.com every day and night to find out about these shady people and sites in the world.

Laptop Magazine, which prematurely gave Zer01 a new product of the year award at CTIA wireless convention held in Las Vegas back in March backpedaled big time. First they gave Zer01 CEO Ben Piilani a chance to explain. After that, they did some independent digging to find out and confirm on the record that ATT has nothing to do with them and that Tmobile, while not clearly denying a relation, does not have the same coverage area indicated on Zer01's website. So, VMC/Veritable Mobile Convergence /Voip VPN tunneling technology or not, if there is no GSM phone network wireless footprint to carry the magic there, there is NO service. Period. I would have LOVED to have had this service to sell. Even at the high $80 a month pricepoint, do you know how many iPhone lovers and Att haters would have jumped on if they did this and started supporting the iphone like they said they would? Money waiting to be made. But they've just dropped the ball at every turn. At this point, I don't even think there is a ball. Zer01 and Buzzirk are two shady birds of a feather, with Buzzirk ex-CEO Bryan Petschel having a particularly murky past business record. His attempt to launch Bizz Buzz, an mvno of another mvno Amp'd (which was itself an mvno of Verizon ) was not a very viable business model. It failed before their launch. Apparently, they reshuffled the name into Buzzirk mobile. After a through investigative news article by reporter Nancy Gohring two days ago, Zer01 and Buzzirk have circled their wagons and are supposed to be launching damage control. Some sources inside the Global Verge organization say that some hot shot attorney who has handled cases for other MLMs (who were being sued) including Amway has signed on to straighten out this mess. Why would they need an attorney to fix things if they were legit? One organization attached to Global Verge has stated that of their 3000 affiliates, 10 sales have been made. No one has phones, sims or service, yet. This looks like a startup attempt to raise money and then skip town on Ben Piilani and Bryan Petschel's part. I trust neither. Until I see journalists of the tech press saying they've actually held a Zer01 phone, touched one, used one WITH NO QUALIFICATIONS and under real world conditions, it is in the filed under the letters B and S. The great thing about this mess is that I've found two business wireless alternatives .

Matt Warner what can't you read or what? You and your whole downline? 2 of them or 2,000 I don't care, don't just pull your CC's grow up and go back to your green scam game or whatever it is you do. Maybe you should change your name to Matt Whiner... and while you are whining why not whine about your Vista or XP, you are small potatos and will always be, but that being said best of luck to you as that is about all you have. Wayne Tidderington
Windows Central Newsletter
Thank you for signing up to Windows Central. You will receive a verification email shortly.
There was a problem. Please refresh the page and try again.