Zoom is being sued in California and probed by New York's top prosecutor
Because it's been at least 20 minutes since Zoom's last PR disaster...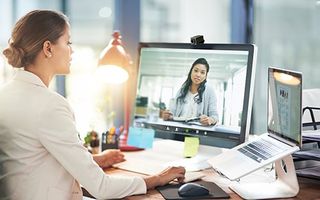 (Image credit: Zoom)
What you need to know
Zoom is being sued in California over previous reports it gave data to Facebook.
Zoom is also being probed by New York's top prosecutor over its security practices.
It's been a bad week for Zoom.
A report suggests that Zoom is being sued in California over reports it gave data to Facebook without telling customers and that New York's top prosecutor is probing its security practices.
According to CBS News:
Despite fixing an issue whereby Zoom sent data to Facebook even if you didn't have a Facebook account, it seems that the lawsuit is seeking damages for the infraction:
Beyond this, New York Attorney General Letitia James has requested Zoom provide specifics about how the company will safeguard user data, citing concern "that Zoom's existing security practices might not be sufficient to adapt to the recent and sudden surge in both the volume and sensitivity of data being passed through its network." The letter states:
Zoom told CBS that it plans to provide the information requested. This week several worrying security issues have emerged within the platform, including the revelation that Zoom's calls are not end-to-end encrypted even though it claims otherwise. A company directory feature also pooled thousands of strangers, leaking the personal user data of many users. A Zoom bug in macOS also revealed how a "very shady" installation script could be used as an exploit to take control of your Mac.
Wow, that didn't take long!

Whew good thing I use Skype!

I can't wait to see the LinkedIn updates from all the Zoom employees. I'm connected with one and he's always sharing/liking other Zoom employees posts. It's a cult, all extol Zoom as if they invented video conferencing and they're solving THE singular problem in the world. And most use the same cheesy style of job title: Simplifying collaboration/enterprise communications/whatever and delivering happiness. They may need to add lying about security and shady sharing of information...

I'm sticking with Skype. As I understand it, they don't use this data scraping advertising model. 'If it isfree (or very cheap) we are the product.' We do not need nor want another app like this.
.
Windows Central Newsletter
Thank you for signing up to Windows Central. You will receive a verification email shortly.
There was a problem. Please refresh the page and try again.