12 work-from-home essentials Daniel Rubino can't live without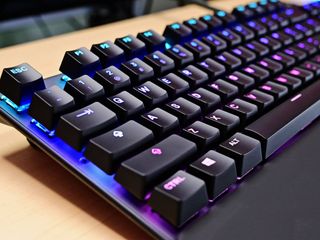 (Image credit: Daniel Rubino)
Working from home can be tough for a lot of people, which is why it's essential to be comfortable and have the right mindset. I've been working at a home office since 2012, so I've picked up a few interesting things along the way. If your home is your new office, you'll want to have only the best stuff. Here is what I recommend based solely on what I use.
Which one of my favorites do you like?
While not all of these are necessary, there are a few that stand out as being critical. The TP-Link AX3000 (opens in new tab) sticks out as an essential purchase. Having reliable internet is crucial if you're working from home, and this router will go a long way for that (especially if you have an old router now). Razer Respawn (opens in new tab) is not expensive, but it'll make a big difference in your energy levels.
Overall, though, any of these items will make your online and PC gaming life a lot more enjoyable. Like a carpenter, you need the right tools, and this list here is a good start.