5 intriguing apps for Windows 10: September 11, 2015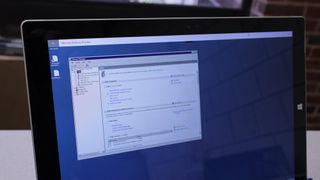 With the ever-growing number of apps and games in the Windows Store, it is becoming increasingly difficult to keep up with what's out there.
For that reason, every Friday we showcase some apps that have piqued our interest. They may have been in the news recently, they may be new to the Windows Store, or they could simply be old apps that we just stumbled upon.
They are the 5 Intriguing Apps of the Week.
Microsoft Remote Desktop Preview
Microsoft's Remote Desktop Preview app for Windows 10 and Windows 10 Mobile gives you a new touch-friendly interface for securely connecting to other PCs on your network.
The connection center saves your commonly-accessed remote hosts and login credentials, so you can connect to them with a quick touch of the screen. The Remote Desktop Preview also uses Microsoft's RemoteFX, which leverages multi-touch technology and recognizes Windows gestures.
But this most recent version is also just as easy to use with a mouse and keyboard as it ever was.
In addition to the touchscreen-optimized features, Remote Desktop Preview includes support for high-quality audio and video streaming, as well as high DPI support.
Sure, you can still use the desktop version on your PC, but the Microsoft Remote Desktop Preview is perfect for any tablet or phone.
Instabullet
Instabullet, the third-party Pushbullet client, recently came out with a universal app for PC and phone. Just like Pushbullet, Instabullet lets you send just about any text or file to any other user on any other platform.
The newly-designed app lets you do anything that Pushbullet can, including sending/receiving messages, managing Devices, Contacts, Subscriptions and Pushes, searching and subscribing to channels, and more.
Additionally, Instabullet supports push notifications and lets you change the theme.
Even if you use Pushbullet's official desktop app, you would be wise to check out Instabullet, if nothing else, for their phone app.
It is free to download, with the option to donate to the developer.
Reuters
Thompson Reuters is one of the trusted names in news around the world. It is also one of the best ways to get that news on or computer or tablet.
The official Reuters app brings their topnotch reporting to your fingertips. Browse international news, business, entertainment, or whatever using the crisply designed interface and touch controls.
Accompanying pictures and videos can be accessed from within the app, so there's no need to switch to your browser.
If you're looking for the straight dope on what's going on in the world, Reuters will deliver.
myHomework
myHomework is a web-based student planner that spans across multiple platforms. Their Windows app lets you log into your account and keep track of your academic workload.
Log your homework, tests, papers, and class schedule in the built-in calendar, which can viewed by week or month. You also can set reminders for your assignments. Everything you log will sync to your different devices, so you never lose track of your to-do's.
The myHomework app gives you access to their website as well, and supports Google Single Sign-on. It also integrates with Teachers.io, a popular site used by teachers to manage their classes.
The app is free, as is a basic account. Premium account holders get an ad-free experience, along with different themes and some other perks.
Divine Academy
Combining the strategy and sim genres together, Divine Academy sets you in ancient Greece as a fledgling deity learning the ropes. Build up your city by directing humans to collect and harvest resources. As your dominion grows, so does your power.
You will learn new skills and spells that will help your world flourish through expansion, exploration, and education. Not to mention incredible power and fortune. But along the way there will be missions to run and challenges to your power.
So put on your god pants and step into a world of creation and discovery.
Divine Academy is free to play, with optional in-app purchases.
Be sure to check out our other selections from previous weeks. Have a great weekend!
Do you have an app you want us to highlight? Drop us an email at tips@windowscentral.com with "5 Intriguing Apps" in the subject line.
Windows Central Newsletter
Get the best of Windows Central in your inbox, every day!
Not much in this weeks list (for me anyway). My Study Life works pretty great for my needs. Anybody used myHomework and My Study Life willing to share their experiences as to what works better?

My study life is pretty grand

M​icrosoft Remote Desktop Preview says it does not support my Lumia 1520 running Windows 10 mobile preview ... whaaaat?

Same here on my 1520.3 running build 10512

Same here on my 925 running build 10512.

The Remote Desktop Preview is way worse compared to the Remote Desktop app for Windows 8.1. I hope they either improve the preview or they do not force users to change to it. I wouldn't think they force users away from a better app, but they already did just that by taking away the modern Skype app in favor of the crappy desktop version.

How does the universal copy/paste work on instabullet? It says that clipboard is shared between devices, but I cant copy anything on one device and paste that on another, am I getting this wrong?

Where are the 5 intriguing apps list? 'oO