Xbox and Bethesda Games Showcase: 5 things I want to see
A new edition of Skyrim isn't one of them.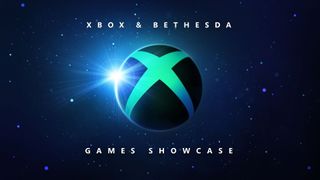 (Image credit: Microsoft)
Microsoft recently announced that the Xbox team will host an Xbox and Bethesda Showcase in June 2022, which will no doubt give Xbox and PC gamers a look at the titles that they can look forward to in 2022 and beyond. Many of the games announced in previous Xbox showcases have piqued my interest, and now that many of them are closer to releasing than ever, I'm hyped to get games from incredible developers like Bethesda Game Studios and Obsidian Entertainment in my hands.
With that said, we haven't actually seen much from these titles beyond reveal trailers and snippets of information from leaks and developer interviews. Therefore, I thought it would be fun to talk about five of the Xbox Game Studios projects in the works that I'm not only excited about, but also want to see the Xbox team show off at the Xbox and Bethesda Games Showcase with in-engine footage, gameplay details, and more.
A Starfield deep dive
Starfield is the next big RPG from Bethesda, and with the game slated to launch on Nov. 11 this year, there's no way that we won't get to see gameplay of Starfield during this showcase. Todd Howard previously described the game as "like Skyrim in space," and I'm eager to catch a glimpse of what that type of experience looks like. Can we hop in our "NASA punk" spaceships and explore the cosmos as easily as we ride horses through the holds of Skyrim? What does combat look like — can we expect near-future melee weapons and energy armaments that translate the sword-and-spell gameplay of The Elder Scrolls to science fiction? How can players customize and build their characters with levels and gear as they play?
I'm also keen to learn more about Starfield's story. Howard stated that Starfield explores concepts such as spirituality and humanity's place in the universe, and I'm curious about how the game's plot and quests (both the main and side variety) will service these themes. Obviously I don't want Bethesda to give too much away, but I would like a general idea of what to expect from the narrative. Perhaps the developers will show off some of the factions that players can encounter during their journey, or maybe even introduce the game's antagonist and their motives (assuming there is one).
A closer look at Redfall
Another game I'm excited to see more of is Redfall, a co-op open-world shooter being developed by Arkane Studios in which players have to fight a cult of deadly magical vampires that have invaded the fictional town of Redfall, Massachusetts. Based on leaked screenshots of Redfall that appeared online in September 2021, the game will feature a variety of weapon types with different types of rarities, similar to looter shooters. On top of that, the game will also allow players to pick from a collection of skills that will enhance their abilities in combat. Fans can also expect the ability to explore and fight in both urban and natural environments.
Since Arkane Studios has traditionally stuck with immersive sims like Deathloop, I'm looking forward to seeing the developer's take on a pure shooter experience. With any luck we'll also get an official release date for Redfall during the show, as the game's stated launch window of Summer 2022 is mere months away. This makes me wonder whether Redfall's appearance at the showcase will include a delay announcement.
An Avowed gameplay showcase
While Bethesda is looking to give fans an excellent sci-fi RPG to play with Starfield, fantasy fans should look to Obsidian Entertainment and its upcoming roleplaying adventure Avowed. Late last year, sources reached out to Windows Central with details on the upcoming RPG, revealing that it will feature action-packed combat systems, a rich world to explore, and various narratives for players to engage with. In many ways, Avowed sounds like it will be a perfect blend of The Elder Scrolls and Obsidian's latest RPG hit, The Outer Worlds. Based on what my colleague Jez Corden has seen so far, fans can expect two-handed combat mechanics like Skyrim's and a world full of life and color, though Avowed's original reveal trailer implies that there will be darker and gloomier locations as well.
While I want to see more of Avowed at the showcase in general, I'm particularly eager to see some gameplay. Skyrim's two-hand combat was one of the best things about the game, and I'm excited to see how Avowed builds on it. Will there be "setup spells" that slow or knock down enemies, leaving them open to follow up spells and melee strikes? Will players have the ability to freely switch between using their weapon with one or two hands? Will fans of dual wielding be able to perform unique melee combos depending on which weapons they have in each hand? I can't wait to find out.
inXile Entertainment's Project Cobalt
inXile Entertainment delivered a stellar CRPG experience with Wasteland 3, but based on a Twitter tease of its next game, it looks like the developer is trying its hand at an FPS RPG next. Very little is known about this project, though we do know that its codename is Project Cobalt. We haven't seen anything official from inXile about it yet, though we have reason to believe that fans can expect a steampunk-inspired art direction complete with steam engines, retro-futuristic robots, Victorian-era architecture, and more.
It will be interesting to see what an inXile FPS RPG looks like, as the studio has only made CRPGs up until this point. I'd wager that the game's combat systems will lean heavily on loot and skill trees like modern Fallout titles, but it's also possible that inXile will attempt to move away from common FPS RPG systems and try something new. VentureBeat editor Jeff Grubb reported that inXile's next game is expected to launch in 2023, so hopefully we'll learn more about what Project Cobalt is at the showcase (and perhaps we'll even get a release date).
Something on Everwild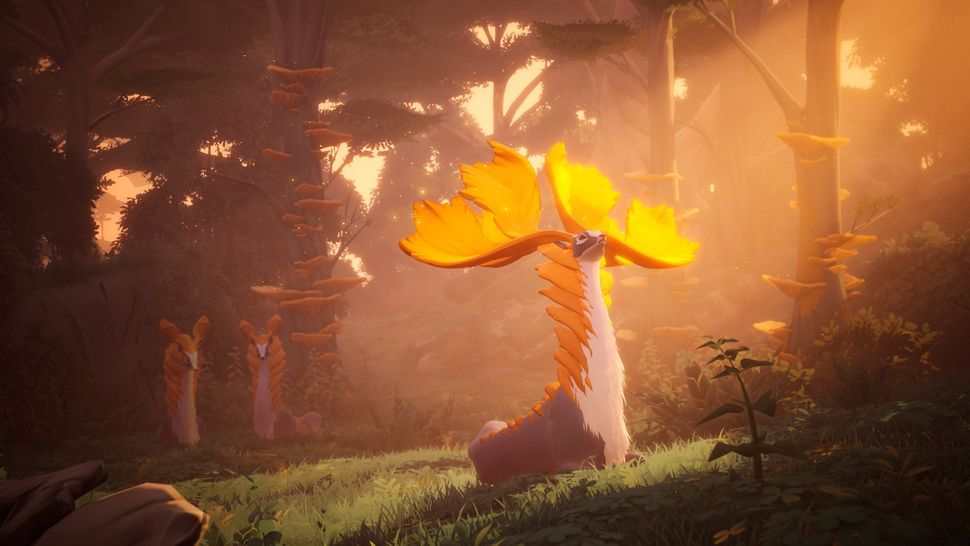 Last but not least is Rare's Everwild, a game that we've heard next to nothing about since its reveal in 2019 — which is precisely why I want to see more of it now. Based on Everwild's trailers, and bits and pieces from developer interviews, we know that Everwild will be an adventure game and that it takes place in a "natural and magical world." Rare Studio Head Craig Duncan said that the developers were still experimenting with gameplay ideas in a 2020 interview, but mentioned that the experience would focus on addressing the questions of, "What does it mean to nurture a world? What does it mean to be in nature?"
As someone who enjoys taking a break from the typical violence-filled game experience every once in a while, Everwild sounds like something I would love. The game's stylized art direction is absolutely gorgeous, and everything I've seen of Everwild's world so far makes me want to take a long and relaxing stroll through its dense forests and grassy fields, peacefully interacting with magical wildlife and discovering unique creatures. I'm very excited to learn more about Everwild, and I'm hopeful that Microsoft and Rare are planning to reveal more about it at the showcase.
What do you want to see?
What do you think of my list? What are some games that you're hoping to see during the Xbox and Bethesda Showcase? The show starts on June 12, 2022, at 10 a.m. PT / 1 p.m. ET, so make sure your schedule is free if you're planning on watching the show. With any luck, we'll get a closer look at future projects that may eventually become some of the best Xbox games ever made.
Windows Central Newsletter
Get the best of Windows Central in in your inbox, every day!
Brendan Lowry is a Windows Central writer and Oakland University graduate with a burning passion for video games, of which he's been an avid fan since childhood. You'll find him doing reviews, editorials, and general coverage on everything Xbox and PC. Follow him on Twitter.
I'm more interested in The Outer World's 2. I also want them to do a trailer that is modeled off the cheesy Facebook mobile game ads. Project Cobalt could be good, but I kinda wished that Inxile stuck with isometric, just because there are so many other first person RPG's on the horizon, it would be nice to get something else RPG wise.

You know the TOW2 is at least another year out before they talk about it in any detail. That CGI trailer said it all last year. I kind of agree with you on the isometric front, though those are not very popular compared to FPS. Did you know the current rumor is they are remastering the original Fallout and Elder Scrolls?

I would love to be able to play a remastered Elder Scrolls that has been made easier so I can finally leave the first dungeon.

Also, with TOW2, I just loved that first trailer and want them to make more.

As did/do I, it would be nice if more devs made fun themselves and of how petty some gamers are sometimes, but some just can't do it the same way as Obsidian. I have a feeling that if they did another trailer without gameplay that people would throw a fit though.

I want to know what the heck is up with Forza Motorsport. A franchise that used to reliable put out games every 2 years is now coming up on 5 years without a title. For most franchises, this wouldn't be the end of the world. For FM, it means there is no game available on the MS Store or Game Pass. If you want to play it, you're resigned to used disc's as a source. If you're on PC, you have to go elsewhere for your track racing fix. I don't need a new release every 2 years, but if the licensing is only good for 4 years, then a new game NEEDS to be out every 3-4 years so the franchise doesn't fall away and get forgotten. Forza Horizon is fun and all, but I want to race on circuits, which only Motorsport gives us from XGS.

I can understand the frustration here, I've never really been into track racing games, I've played my share but I've always preferred the freedom of open world racing games. That being said, open world racing never has the same level of simulation that a lot of track racing games do, and it's definitely a bit of a void in the Game Pass catalogue so hopefully FM8 rocks up sooner rather than later to help scratch that itch for people..

Some news on the Forza Horizon 5 expansion DLC.

Really hoping for a reveal of Project Midnight by Compulsion Games

Anything about Perfect Dark that could convince me the game's development isn't in absolute peril.
Windows Central Newsletter
Thank you for signing up to Windows Central. You will receive a verification email shortly.
There was a problem. Please refresh the page and try again.