5 things we hate about the Windows 10 Creators Update
We think the Creators Update is great overall, but there are a few things we're not particularly fond of, to put it lightly.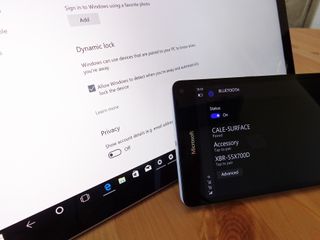 The Windows 10 Creators Update is here, and although it's packing a whole bunch of new things to be excited about, it also features a few things we don't love. Whether you agree with these things or not may vary, but here's our list of things we hate about the Creators Update.
Slower setup experience for keyboard users
With the Creators Update, Microsoft introduced a new setup experience for new Windows 10 users that's powered by Cortana. We actually really like this feature, but there's a problem: It makes the setup process a little slower for keyboard and mice users. Even when Cortana is switched off, the time it takes for certain screens to get through what they need to say takes longer than before.
This is an issue that can be easily fixed by simply making it so the text doesn't hang around on screen for as long as it does. Microsoft could perhaps add a next button for the user so they can press it whenever they are ready, rather than making people sit through text they've seen thousands of time. This is more of an issue for people who are installing Windows 10 frequently, and probably isn't something most people will care about. But we're not fans.
You can't rename live folders
I was super excited to see live folders make their way to the Creators Update on desktop, and although they work well, they're missing one crucial feature that helps with organizing my Start menu. I can't rename them. Microsoft seemingly forgot to add this functionality, which is odd considering the feature exists on Windows 10 Mobile.
It's a simple feature that's missing, and I'm sure most people are able to live without it. However, I hope to see Microsoft add this function in the next version of Windows 10 scheduled for release later this year.
Missing features
Microsoft cut several features from the Windows 10 Creators Update that as a result, make the update feel much more like a minor update than a major one. Most of the new features are definitely on the minor side and aren't earth-shattering in any way, shape or form. The Creators Update's biggest feature, MyPeople, was cut a few weeks before the Creators Update was finalized.
Other cut features include Groove Music Maker, improvements to the Action Center, 3D Capture, and more. We detailed all of the most noteworthy cut features in a separate article that you can check out here if you're interested.
Unconfigurable settings
Of the few new features that are in the Creators Update, some of them aren't configurable when they need to be. Features such as Dynamic Lock, a Bluetooth-powered security feature that pairs with your phone. If setup, your PC will automatically lock when your phone disconnects from your PC's Bluetooth.
It's a great idea on paper, but there are literally no configurable options for it. For example, there are no timeout period settings, no scheduled settings, nothing. Night light is another feature that could do with a few additional settings, such as changing how long it takes for night light to come on.
And finally, the set tabs aside feature. Not that the feature itself needs any additional configurable options, but I just wish I could turn it off. It's in a super inconvenient place for me in Microsoft Edge, and not being able to turn it off is incredibly annoying.
Cortana regional issues
Some of the new features in the Creators Update are Cortana-dependant, such as the ability to pick up where you left off across PCs. If you're in a country that doesn't support Cortana, you won't be able to take advantage of these new features. Pick up where you left off is arguably one of the most helpful features of the Creators Update, and a large chunk of users won't be able to use it.
It's also been a while since Cortana made its way to new countries. For those curious, Cortana is available in the following languages:
Australia: English.
Brazil: Portuguese.
Canada: English/French.
China: Chinese (Simplified).
France: French.
Germany: German.
India: English.
Italy: Italian.
Japan: Japanese.
Mexico: Spanish.
Spain: Spanish.
United Kingdom: English.
United States: English.
When you compare this to the number of countries Windows is available in, it quickly becomes clear a lot of users can't take advantage of the new features backed by Cortana. Hopefully this gets rectified soon.
That's our list of things we don't love in the Creators Update. Is there anything in the update that you're not particularly fond of?
Windows Central Newsletter
Get the best of Windows Central in your inbox, every day!
Zac Bowden is a Senior Editor at Windows Central. Bringing you exclusive coverage into the world of Windows on PCs, tablets, phones, and more. Also an avid collector of rare Microsoft prototype devices! Keep in touch on Twitter: @zacbowden.
Hate is such a strong word.... Jeeze

Agreed....should be like dislike

Should be neither but oh well, people just love to complain or be grouchy about everything.

Yep, some will even go so far as to complain and be grumpy about people complaining and being grumpy.

I hate when grumpy people complain about other people being grumpy and complaining about people being grumpy and complaining about it. Makes me grumpy and I want to complain.

Haha well I'm initial comment was just stating I think the word hate is too strong

I get what you're saying but, the headline wouldn't look as near interesting to click on if it were to say '5 things I am a little disappointed about the Creators Update'.

you end up hating, This Cortana thing is just for a few countries,
And again you wonder how can they overlook these errors/issues or did the pass testing? (competence issues on MS workers responsible).
A feedback/request was made for a universal Cortana but alas! they don't want to move a bit. If furastrated users start to look for alternatives, you guys who are currently enjoying because of your region, would also be affected (M10P vs Android)

It always amused me when people say "hate is such a strong word". It's really synonymous with "dislike" these days. I might say "I like apples but I hate rockmelon". It doesn't mean I have a burning, seething hatred for rockmelon, I just don't particularly care for it. I hate having too much ice in my drink, and I hate running out of coffee. I also really hate being told "hate is such a strong word" :P

As per your example, these people complaining about how "strong" the word hate is wouldn't react if you said "I hate rockmelon".
Only the ones who have such a vested interest in making sure not a single bad thing is said about Windows go so far as really getting into disecting such a common expression as "Things I hate about..."

What I hate about it is that they e screwed up Bluetooth synch with wearables like my charge 2. Why do they keep breaking it over and over again. It's very annoying!

In their screwups, everything is now very stuttery on my 4K display with Intel HD 530 graphics.

As for mobile, they could at least give us Custom colors in personalization settings..

Not fond of 2 issues. 1. Windows Hello no longer works on domain joined PCs using the same policy as a version 1607 build PC that does work. 2. Doing a fresh install does not allow an MSA to be added which enables edge syncing of favorites. So "Sync your favorites and Reading Lists" is greyed out.

I ran into #2 and it's extremely annoying. They really need to make Edge's syncing independent of the OS syncing (and while they're at it, put Edge on iOS and Android).

Working with ms on #1 and #2, so far, both are let us get back to you while we look into it. The most annonying thing is that users have to scower the interent looking for people having similar issues when they could just put out a notice that we are aware of this and that issue and will have an update soon.

It seems they also removed the ability to place the commonly used icons on the desktop (My Computer, Control Panel, Network, Recycle Bin, etc). This used to be accessible in control panel and if you searched on "icons" you would get a setting to place these on the desktop.

The link for this has been moved to the Themes section of the Settings.

No they have not removed that feature you can find it in Settings>Personalization>Themes. They do seem to have removed the shortcut to screen saver Settings.

Do people still use screen savers?? Most screens auto power off instead, screen savers are not very ecological as they use unneccesary power, and modern screens don't suffer the same types of burn in that old crts did

I don't think so! I just noticed that the shortcut to screen savers is gone in Creators update. TBH they should have done this in the original version of Windows 10.

mm screensavers like boinc for seti yes we do still use them

I love my screen saver. I have used the Photo Gallery screen saver for years. It is nice to see my photos pop up once in a while. Other people enjoy seeing them also. I don't think I will ever take the time to set up a monitor on the wall just for photo display (though it's a wonderful idea), and my Windows photo screen saver is good because I can see it while doing non-computer work at my desk (or while working on a second computer).

They moved it to Lock Screen: Windows> Settings (gear shape) > Personalization > Lock Screen > Screen saver settings. They have Photos in addition to Photo Gallery. Photo Gallery isn't working for me after this update (though it works in the little preview on the settings window). Photos spreads the image over my two monitors, where Photo Gallery would just use my main monitor and leave my second monitor black, which is how I would like it again.

theyre still there. right click desktop and select personalization, then click themes on the left. in the next windows youll see a set/chand desktop icons. I just added mine back today (control panel) since they removed it from being in the right click start menu. it may be way over to tue upper right....(the change desktop icons link that allows you to re add them) I have This PC, control panels, network, personal folder and recycle bin all on the desktop. you can also hold ctrl and use swipe up or down or the mouse wheel to enlarge or reduce the icon size if you dont like the small medium and large default sizes.....I like mine really small and also change the icons on them....looks much better.

I am not sure, but when I updated my Surface Pro 3 yesterday through the Windows Update, didn't experience the slow walkthrough to set up the Creators Update. Could be because it was not a fresh install!

The new setup experience is only for fresh installs

I can rename my folder on my surface I miss a point here or is it something else???

Are you sure you can rename the 'folders' in the Start menu? There is only one option when you right-click on a folder, and that's 'resize'.

i can certainly rename Start Menu folders on my Surface Book

I think you mean the main heading, he's talking about Tile folders. You cant rename tile folders. sorry for the downvote; clicked it by mistake and cant reverse it. :P

SP4 no problem renaming here

Interesting. Surface 3. No option to rename.

Can you explain how It's done?

I guess your mileage may vary. I use a password to login, the times I've loaded a machine from scratch didn't strike me as slow, I don't use live folders--only individual live tiles, and I've no use for any of those other missing features.

And even though Cortana is available in Germany 'Pick up where you left off' is not an option, here. Sadly, Cortana doesn't seem to get any of the new and interesting features, it gets in the US..

Same deal for Canada. Frustrating thing is I have a laptop that was on the Insider Program throughout Redstone 2, and that one does have 'Pick up where you left off' option and still does even after opting out of Insider. My desktop and tablet I updated when Creators Update became available does not. Like what the hell, what does region even have to do with this feature and especially when it was available in the Insider.

I thought being able to shut down the PC with voice was coming to this update.

Yeah I tried it as well, didn't work for me either

I haven't had any problems with it. You two need to yell at your wife/girlfriend to SHUT THE F'ING COMPUTER OFF! louder and see if it works then.

I know lock was. I didn't know about shut down and lock works

I was able to have Cortana lock my PC last night after this update. Will have to try the powerdown later.

I got tired of waiting and found Cortanium which adds shutdown and quite a few other commands to Cortana.

I thought about that too. There's also creating a shortcut to the .exe file and having Cortana open it.

Whereabouts are you from because I'm having the same issue

O right, I'm from the uk and whenever I ask Cortana to shutdown my pc, all I get from her is, she can't do it right now, maybe in future updates

Tablet mode got no improvements. You can still snap only 2 apps, down from 4 on W8.1, Edge still doesn't have Fullscreen functionality, even though there is a flag for it. Mobile lacks even more things.

yes the full screen - I do hate when they kill features that worked perfectly, win8 'app mode', modern - but no point in dwelling over that I guess - that browser was the best ever for me. Edge seems to be getting there but the question is when - this I had on my Vaio 4 yrs ago I think.
Btw. what flag are you talking about?

Is it just be or does opening the folders not scroll the start menu down so that they are in full view? This is default behaviour in Windows Mobile but on the desktop you have to scroll down every time you want to see what's actually on the folder, after opening. If you've got a packed and well organised start menu like mine, this can become a major annoyance.

Thank you!As someone living in Greece,i haven't been able to enjoy Cortana and its(her?) features since the first first upgrade to Windows 10(as a developer)!What year do we have?Right!

One thing I need in Windows is : search Contacts in the "search bar" (in the status bar at the bottom of the screen) !

Cortana in Brazilian Portuguese is pretty useless. Imagine talk to Dustin Roffman Rain´s Man... at least they can do math and sometimes tell a joke. But 90% of the time it goes to Bing Web Search

Other things I need in Windows : - possibility to create groups in Contacts App ; - a better Photos App, with the possibility to tag some pictures as "Favourites", the possibility to find pictures according to geolocalisation, face recognition, the possibility to edit metadata of the pictures (geolocalisation, time, etc.) ; But WIndows 10 is already really good !

These are the reasons why i am still using windows live photo gallery, even though its not supported anymore. I dont understand why they make these new crappy apps, that lack all the basic features that older apps had. even on mobile the photos app on win 8 was better... at least that one allowed me to attach new pics/screenshots immediately after i took them.

Pretty underwhelming update if you ask me

Agreed. It didn't really break anything for me (so yay for that, although some of my program defaults got wiped AGAIN), but it brought very little of interest/value to the table. Not impressed by MS over the last year and a half.

Not being able to rename the Live Tile folders was a big pet peeve for me. While it seems small and insignificant, it's little things like this that make W10 feel unpolished and incomplete. I begged them multiple times to add it before releasing Creator's Update in Feedback Hub. It seems they just ignored me.

For me, the inability to rename it is minor compared to the fact that they're quite simply not Live folders at all. When condensed as a folder tile, none of the Live Tiles update. All you see on the folder are the static small tile icons for each app in the folder. From day one when this came to Windows Phone, the Live Tiles for each app were visible and LIVE / active and cycled in the folder tile without having to open the folder to see them. That's the whole point of live tiles... not having to tap on anything to see something of interest. Surely this can't be hard to implement. They already have the code they have used on Windows Phone and Windows 10 Mobile. This kind of thing needs to be part of OneCore.

I don't "hate" the Creators Update and find it mostly OK. However, there is one terribly annoying bug I have discovered (and reported):
It seems that after an upgrade from the Anniversary Update, the "Agenda View" in the Clock and Calendar flyout breaks and no longer displays calendar events. This is a super weird bug. And I haven't had it happen on all my devices, only some of them. Unfortunately when this does happen, there doesn't appear to be a fix. Hoping it gets patched soon.

Quiet Hours is another feature which is lacking 90% of the functionality of Windows Mobile (scheduling and breakthrough rules for example.)

To me set aside edge feature is at the most convenient place it could be. But it certainly needs polish. It leaves an empty tab when restores saved ones. It's not possible to name the groups and manage in a more static manner. Something like tab templates. I'd like to have preset set of tabs that when I restore them doesn't dissapear nor does change when I add/remove a tab in the current session. Maybe somethinge like "browser sessions" would be nice too. Current state although usable feels very temporary, like I'm going to loose the setting after a miss click.

or I guess exporting set aside tabs/groups at least - that might work for me as I could just periodically export and back that up and I'll be happy. Now we got the favorites export at least - but saved tabs export would be good as well - well I guess 2020 is a round number

The worst thing for me is that..... HSBC internetbanking stopped working. Stuck on "loading your details" screen after entering my username / passwords... sad :(

I had number of Edge (misc) sites issues - loading infinitelly or not opening (like a 404 just same works on FF) - it might be the extensions, ad blockers - I had that on one machine but I never got to test, try to fix that, as my graphics driver had issues to uninstalled it for now

manually reinstall java and flash player from their respective sites.

I agree with most things in this article, however, I personally use the US Cortana even though I live in Switzerland and I've got all the features. It's always an option...

Presumably you did that by changing your region, and if you do that then you can't buy anything in the Windows store.

I hate the limitations on the colour picker. "colour not supported" is annoying. I understand why it's there but *I* should be the judge of what colours I can or can't read. That's pretty much it. At least that I can think of.

Yea, the mobile focus for this update that we were promised, ie. all the expected updates for continuum, got cut too.

my nit to pick: The custom colors don't function the same (as well) as the pre-defined color palette. When you choose one of the MS-approved colors, the start screen background color is desaturated (and maybe darkened too) a great amount from the chosen color, as is the taskbar. This allows the color of the tiles, with that color, to stand out from it. Using a custom color, the desaturation of the start background and taskbar is not nearly so significant, making the tiles blend in far too much. Just increase that desaturation (and darkening?) level and the custom colors become much, much better.

I'm using a custom colour and I don't have this issue... Is this in tablet mode? ('cause that's the mode I never use).

Its a small thing but with Dolby Atmos being touted here and there as being in the Creators Update, I was disappointed that it wasnt. Dolby Atmos is first set up through a seperate Doby app in which you then have to buy a $14.99 usd spereate addon for Atmos for Headphones. From what I have read, unless reading comprehension tanked, I would have figured Atmos would have been baked in or the Atmos for Headphone option would have been the free option in the "Spatial Enhancement" tab. Still, $14.99 is no biggie- just would have thought it would have been baked in.

its the same as not including the blue ray codec, forces us to buy third party software when up to windows 7 playing something like a dvd was part of the os. You dont have to buy seperate software to play your movies on macs.

Exactly, the same reason DVD playback was stripped out of Win 8 and hasn't returned - Microsoft have to pay the licenc regardless of whether it's used or not - better for them to have people who want to do something that costs a significant amount in royalty fees have them pay if they need that feature

for me I miss the control panel short cut, hell i miss the start menu from 2 big updates ago lol, also hate the fact new tabs in edge cant open up to MY DEFAULT HOME PAGE, but at least i can PICK ONE OF THE FORCED MICROSFT OPTIONS. Anyone else think sticking ie button on our tab to top it off is really showing us just how much microsft really hasnt changed? (yes i know you can turn it off via advanced setting menu but shouldnt it be off by default?)

But you can search for it and make a shortcut to it in the regular start menu which is almost as convenient, you dont need to right click start menu.....but thats how to get around its removal from the right click start menu....

It's crazy that there are still countries without Cortana. They're spending all their time and effort on new features while most of the world still doesn't have access to the old features. That's messed up.

If I actually used Cortana I might find that important :P

What I hate most about it on my desktop is that it refused to boot after the update. I ended up having to reinstall Windows overnight. Haven't even had a chance to look and see which version is now on it. I haven't noticed anything different on my phone. Yippee.

also cant get my ps4 controller working wirelessly like it was before this update.

I'm just happy something is happening being sick to death of Windows 10 mobile is dead postings.

Also This: https://www.youtube.com/watch?v=wPFbAqICUJo&t=0s Changing default programs and keep getting alot of telemetry without the option to completly disable it.

That is a load of crap! Dynamic Lock is sporadic at best. I have yet to get it working with any of our Windows Phones, or iPad.

The problem with Dynamic Lock is that you have to actually leave the range of your Bluetooth devices. So if you have devices that have a decent range, it's not going to work unless you actually leave the building and walk halfway down the block (yes, I actually had to do this to see it work). I feel like this is a setting that needs the ability to be fine-tuned (like letting you set the signal threshold below which it'll lock).

There is no GUI Setting, but there is a registry value to alter this behavior. https://www.thurrott.com/windows/windows-10/90883/using-calibrating-dyna... A value of 5 seems to work well for me, but it will differ per your computing enviornment and hardware.

No Groove Music Maker!! Hopefully we'll hear something at the May 2nd Event. Maybe it's being saved to be part of Microsoft new hardware/devices to the education market.After seeing the DJ Pro video yesterday; I can only imagine how cool it would be to have Groove Music Maker with Surface Dial input and Groove Music Playlist integration.

Not seeing the Cortana feature 'pick up where I left off'. How is this configured?

Go to Cortana settings and make sure "Send notifications and information between devices" is toggled on. Then in the Notification Center, Cortana will show documents under "Resume from my other device" when that other device is hibernated or shut down. It seems to work immediately. E.g., I was working on a document on a Surface Pro 4, and then closed the lid to hibernate. Within two seconds, "Resume from my other device" appeared in notifications on my desktop PC.

Also need to make sure that [Cortana Settings->Notebook->Pick up where I left off] is toggled on. On my PC I can resume from where I left off on my SP4 with no problem, but not vice versa. Not sure why. Maybe it is hardware-dependent.

And the install re-enables fast boot which let's most of my USB connected devices on including lights on the mainboard. Not really eco friendly and annoying at night time. (and yes my BIOS is configured correctly before you ask :) )

Turn it back off in power settings. Google if cant find it. Just did mine today.....

I really love the set tabs aside function in edge! I use it all the time. But sure choice is always a good thing so it should be configurable.

I don't see the issue rather than something can be fixed with few updates

Can't change text size any more. Gone! Icons, menus, pallet title, etc. All gone.....

Not a big fan of the extra icons on the tabs bar on both IE and Edge - I'm still happy with IE and so far I've hit the "open edge" button far too often - and it simply loads the home page, doesn't even bother to load the website I have active. Similar issue with Edge, extra icons make it far easier to hit something I'm not after.

Thank you Zac for acknowledging the Cortana lack of region and language support. Since this article indulges in the minor but (I agree) relevant missing features such as renaming live tile folders, and asks of our opinion, here I go. Other missing features: -option to hide live tile groups. Together with renaming function of the folder tiles, it would better reflect the continuous start menu space. -animation to keep live tile folder closed when dragging a tile into the folder. Currently the folder always opens which is annoying because a part of the screen space of tile keeps being pushed open an closed. The 10 mobile folder tile does not have this animation an is much easier in the eye and easier to drag and drop. -it is still not possible to select and edit multiple times in the start screen. Supported in windows 8. -still no option to hide the sidebar in tablet mode (although you can hide the taskbar). -still no transparency and color control for ALL live tiles by the end user. Although transparency support will likely come with RS3. -missing support for pinning mote filetypes as live tile to start menu. Currently only support for office and a workaround with Edge webtiles -For a "creators' update" missing more personalization options for live tile sizes and interactive live tiles. -for tablet mode still missing autorotation of two snapped apps between landscape and portrait orientations. Currently only enabled (kind of) in desktop mode (huh?) -missing option to snap two apps one above the other in portrait orientation tablet mode with autorotate support - missing consistency in context menu design. -missing consistency in app animations between desktop and tablet mode. But this will likely be addressed in rs3 - -

Looks like Wevenhuis should have written the article :)

To the developers: Any prospect of Windows Media Center be hacked into the Creators Update?

I hate that lagging tablet mode in creators update. When I switch to tablet modde on my Surface Pro 3 (i5/4GB RAM) and I release any bar like actioncenter, its laging hard. Fps drops to 3-4fps

My bete noire: Win-shift-S used to send screen clippings right to a designated spot in One Note; now the shortcut just copies a screen clip to the clipboard. This adds multiple extra steps when I am doing on-line research and clipping multiple sites.

For me, it's things like not being able to uninstall Mixed Reality Portal or Microsoft Edge, we should be able to decide what stays and what goes. I do like the 'Night Light' feature, thought that was quite nifty.

I've been looking forward to Nightlight, but it does need some work. It isn't switching modes if the machine wakes up in a different day/night state than when it went to sleep. I suppose I could stick with f.lux, as that team has done a great job with it.

Just tried Dynamic Lock. It disconnected when I went to the bathroom about 15 feet away, which definitely seems like less than normal Bluetooth range (it is a old computer, so maybe it's just not very strong BT). In general it's definitely a good idea and even that quick of lock I think is more useful than leaving it off, but some configuration options would be nice, like boosting it to wait 5 minutes, or connecting over WiFi instead for more consistent connection and longer range. Also, this post is less about hated things and more about things that only went halfway. WC is better than clickbait titles.

Cortana in swedish would be the break through feature for me. While waiting - having the possibility to use the english version of cortana on a Swedish locale installation would suffice.

Seems like the Control Panel shortcut is gone from the Start Menu and the command prompt has been "replaced" by PowerShell.

Argh, love Powershell but don't make it harder to get to Control Panel. Scott

FeedbackFeedbackFeedbackFeedbackFeedback... 👀 #DOITDOIT

Major issue with The Creator update is that if you are one of the thousands of people who go on Second Life you will be stuffed. NO SL Viewer works with the creator update. Nice One Microsoft.

Does that use emulation by any chance? My BlueStacks & LeapDroid emulators cause BSOD's. I had to turn off the hypervisor to get it to work. Open a command prompt as Administrator (Start->Type "Cmd"->Right-click on Command Prompt->Run As Administrator) Type this: bcdedit /set hypervisorlaunchtype off Reboot To turn it back on, just repeat the proces sand change "off" to "on"

I don't even want to know when Cortana will get to small countries like Latvia. I think 10 years is, unfortunetaly, very likely.

I have tried installing the upgrade both from the windows Upgrade Assistant and from an ISO file on my desktop PC. In both cases, many of my installed apps disappeared including my Office 2016 programs. The start menu tiles are replaced by placeholders of some sort which do nothing when clicked. I specified that is should keep all files and programs. Fortunately, I had a Macrium image that I restored, but I am unable to perform a successful upgrade. I will wait until I see it in Windows Update and see what happens. This, to me, is a major problem. Strangely, I had no such problem on my laptop with the same ISO file.

I just wish they hadn't removed the rest access to the W7 control panel. No more right click start and select control panel. That said I rarely need it...

"...but there are literally no configurable options for it. " Tell me, Zac. What extra meaning does the word "literally" add to your sentence?

I'd like to be able to select a different voice I'm on Cortana Australia English and it's just very dull :)

I hate how slow is it compared to AU. Feedback: https://aka.ms/wzetxp
https://aka.ms/qtg61f
https://aka.ms/k6cm0z
https://www.reddit.com/r/Windows10/comments/63wydj/mild_lag_in_start_men...

Since I applied this update I can't manually setup the system proxy that I used during the installation upgrade process. Each time I activate it, Windows deactivate it. Also some apps from the Windows Store stop working even after uninstalling/installing again.

Hate that Libraries in File Explorer is still stupidly broken as it was since the anniversary update...

#6 - Windows 10 is still light years behind Windows 8.1, particularly on a tablet.

i don't use cortana an really don't use it or see a need for it, in my enviorment. i plan to stay away from it as long they'll let me. being a big fan of W7, i was comfortable with it, understood it more than any other OS & could navigate easily within it...so...with W10 Pro i just use Classic Shell that emulates W7 an toggle everything else off that will not be used, which is quite a lot really. No XBOX No Phone sync No Hyper-V No Network...and the list goes on an on as a power user.(PC mind you) with a large slant towards gaming. i went with W10 solely for the DX12 factor. the new gaming task bar i've seen leaves me cold really and as stated talking to the machine i've never liked. don't get me wrong there are all sorts of good things about all that...keeping tabs on the house while you're using your smart phone and all the snazzy things that will be eventually introduced like being in another country and looking inside your ice box....all kinds of things. it's just not for me...too old to care about all that. i whole heartedly agree with all that being able to configure things to personal tastes is always a step in the right direction. odd how that 'seems' to get over-looked/omitted with each new roll-out..you can bet your last dollar there IS a reason for it. like the new bill signed into law allowing ISP to have your surfing an other info. imho they went the wrong way...they should've put a stop to browser's doing it...ergo NO ONE does it...but it would've been too easy and there's no money in it.

Most of the things that bug you don't bother me except I disagree that the set aside tabs feature does not need some additional features. As it's implemented now it only sets aside all non-pinned tabs. There ought to be an option to set aside ALL the tabs. Further, one ought to be able to select just a subset of tabs to be set aside. Also in addition to restoring all set aside tabs, there ought to e an option to restore, but yet continue to save those tabs -- perhaps with some ability to only restore a selected group of tabs rather than all those set aside. Chrome has an extension called Tabs Outliner which provides this kind of functionality as well as some session management capabilities. Lastly, I do agree that turning the feature off could be useful from a UI perspective for some, but personally I'd like the two set aside buttons not to be in their current far left position -- it's too easy to accidently hit them -- put them to the right with all the other feature and extension buttons.

got no issues with the creators update........all 5 things you hate for me they are just suggestions

Hmm.. peoples hub could easily be replaced, if Microsoft brings back the old info cards on task bar entries like in Win7. And if they offered a way to pin to task bar. Also, I would let people create "tile spaces" on the desktop, which could be used as a pin-target, too. Omission of 3D capture is a big bummer, indeed. It is a strong sign, that W10M finally bites the dust when it comes to new features. We are now in maintenance mode. It is also a sign, that Microsoft itself doesn't use Xamarin, which is the sole thing between Windows (Store) and hell. Instead, the "native mafia" continues to do, what they did best over the last years: ruin usability for no gains, slowing development speed to a crawl in the process.

I'm wondering who 'we' is exactly? From my personal POV the CU only deserves 'Meh'. The most annoying thing about it is the hype and the fanfare added up to so little. Creator's update it seems actully to show some contempt for creators if that's all you get. The 3d paint for example.... wow in 20 years paint does nothing and then....'meh'. There you go ...get creating.

change hate with dislike.... windows 10 CU is amazing

The CU jumped off as roaring lion, and landed as squeaky mouse.

I was really excited about my people, but I guess ill have to wait for the next one. It is good that they didn't bring it out if it's not ready. So far I like the creators update

I was looking forward to Cortana in Russian, and Cortana was even mentioned during the Creator's Update installation, but alas, once again, no Cortana for Russian-speaking users...

On the note of the Cortana geared setup if you are installing windows fresh frequently then you should look into ADK for windows 10 which is a free tool that you can use from Microsoft to create custom install iso's you can use it to bypass the oobe and set a number of other built in settings. Not beneficial for one computer but it is for multiple ones. More info here: https://technet.microsoft.com/en-us/itpro/windows/deploy/windows-adk-sce...

For some odd reason, a clean CU install from .iso into my Lenovo T520 bios updated the machine totally freezes after some period of time. Always. After 5 re installs the same.. WiFi off, no matter.. AU did not ever froze... Sh&%£

You should expand on the Cortana point...Pick up where you left off is US only still - So it's not in the majority of those regions you listed. This is a bigger negative than any of the others

Cortana is only available in 13 countries? wow MS, you are REALLY slow. Also, not all of that countries have a fully featured Cortana :/

I don't know if I 'hate' any of this but what is really interesting is the deep linking from Facebook to this app. I was browsing my FB feed in Edge, clicked the link and the Windows Central App opened. Kudos to that.

As far as I know, Cortana is no longer region dependant, but language dependent. I live in Belgium, so region-wise I have no access to Cortana, but with my phone set to UK English, I can enjoy the full power of Cortana. But in a sence you are right though, Cortana must expand to other regions and definitly other languages!

A couple of things I hate:
1. Still no EN-AU install media available.
2. The first part of setup that appears when booting from USB hasn't had the same makeover as the OOBE part.

When you click "Help me choose" on the "Select install type" screen when booting from USB, the resulting dialog box still refers to Windows 8.1. I'm not sure if there are any other parts that still reference Windows 8.1 but that's one I've found.

What I hate about the creators update is Edge no longer being able to play HBO GO. And yes, it's a pretty big deal for me, until (if ever) an HBO GO UWP app shows up in the Store. I don't want to use IE... 🙁

Some users have reported that it breaks powershell and some stated that it makes startup screen not remember the user name.

I have lost the full on-screen keyboard. From what I've read, there should be 4 arrangements in the top row of the keyboard settings box. I have only 3. I only ever used the full keyboard.