5 things we hate about the Windows 10 Creators Update
We think the Creators Update is great overall, but there are a few things we're not particularly fond of, to put it lightly.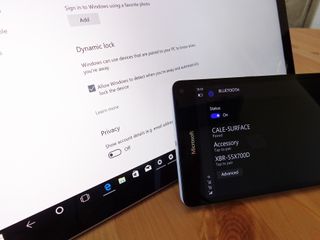 The Windows 10 Creators Update is here, and although it's packing a whole bunch of new things to be excited about, it also features a few things we don't love. Whether you agree with these things or not may vary, but here's our list of things we hate about the Creators Update.
Slower setup experience for keyboard users
With the Creators Update, Microsoft introduced a new setup experience for new Windows 10 users that's powered by Cortana. We actually really like this feature, but there's a problem: It makes the setup process a little slower for keyboard and mice users. Even when Cortana is switched off, the time it takes for certain screens to get through what they need to say takes longer than before.
This is an issue that can be easily fixed by simply making it so the text doesn't hang around on screen for as long as it does. Microsoft could perhaps add a next button for the user so they can press it whenever they are ready, rather than making people sit through text they've seen thousands of time. This is more of an issue for people who are installing Windows 10 frequently, and probably isn't something most people will care about. But we're not fans.
You can't rename live folders
I was super excited to see live folders make their way to the Creators Update on desktop, and although they work well, they're missing one crucial feature that helps with organizing my Start menu. I can't rename them. Microsoft seemingly forgot to add this functionality, which is odd considering the feature exists on Windows 10 Mobile.
It's a simple feature that's missing, and I'm sure most people are able to live without it. However, I hope to see Microsoft add this function in the next version of Windows 10 scheduled for release later this year.
Missing features
Microsoft cut several features from the Windows 10 Creators Update that as a result, make the update feel much more like a minor update than a major one. Most of the new features are definitely on the minor side and aren't earth-shattering in any way, shape or form. The Creators Update's biggest feature, MyPeople, was cut a few weeks before the Creators Update was finalized.
Other cut features include Groove Music Maker, improvements to the Action Center, 3D Capture, and more. We detailed all of the most noteworthy cut features in a separate article that you can check out here if you're interested.
Unconfigurable settings
Of the few new features that are in the Creators Update, some of them aren't configurable when they need to be. Features such as Dynamic Lock, a Bluetooth-powered security feature that pairs with your phone. If setup, your PC will automatically lock when your phone disconnects from your PC's Bluetooth.
It's a great idea on paper, but there are literally no configurable options for it. For example, there are no timeout period settings, no scheduled settings, nothing. Night light is another feature that could do with a few additional settings, such as changing how long it takes for night light to come on.
And finally, the set tabs aside feature. Not that the feature itself needs any additional configurable options, but I just wish I could turn it off. It's in a super inconvenient place for me in Microsoft Edge, and not being able to turn it off is incredibly annoying.
Cortana regional issues
Some of the new features in the Creators Update are Cortana-dependant, such as the ability to pick up where you left off across PCs. If you're in a country that doesn't support Cortana, you won't be able to take advantage of these new features. Pick up where you left off is arguably one of the most helpful features of the Creators Update, and a large chunk of users won't be able to use it.
It's also been a while since Cortana made its way to new countries. For those curious, Cortana is available in the following languages:
Australia: English.
Brazil: Portuguese.
Canada: English/French.
China: Chinese (Simplified).
France: French.
Germany: German.
India: English.
Italy: Italian.
Japan: Japanese.
Mexico: Spanish.
Spain: Spanish.
United Kingdom: English.
United States: English.
When you compare this to the number of countries Windows is available in, it quickly becomes clear a lot of users can't take advantage of the new features backed by Cortana. Hopefully this gets rectified soon.
That's our list of things we don't love in the Creators Update. Is there anything in the update that you're not particularly fond of?
Get the Windows Central Newsletter
All the latest news, reviews, and guides for Windows and Xbox diehards.