Project xCloud or, as its now known, Xbox Game Pass cloud gaming, is an interesting beast. For the first time, we're now able to play console-quality Xbox games on our Android mobile devices, streaming via the cloud. Despite our best efforts to find the best Xbox mobile clips for cloud gaming and best tablets for Xbox cloud gaming, there remains an ergonomic conundrum that Microsoft has yet to solve. Playing Xbox games on a phone just doesn't feel as good, from UI scaling to the weird plastic clips we're expected to use to get our game on. Arguably, the best solution right now is the Razer Kishi by a significant margin, but that hasn't stopped other companies from throwing their hat in the ring.
This is 8bitdo's solution, a Super Nintendo-like gamepad with a clip for your phone. It's portable enough to fit in your pocket, but would you want to put it in there in the first place? Here are some thoughts.
$45Bottom line: The 8bitdo Xbox controller is decent, but its tiny size and unbalanced weight make it a pain to use for any length of time.
For
Good 15-16 hour battery life
Bluetooth and USB-C connectivity option
Materials and construction sport decent quality
Against
Its lightweight design makes it feel top-heavy and imbalanced
Uncomfortably tiny for even the smallest adult hands
Cannot be used with your Xbox
8bitdo Xbox controller review: What I liked
The 8bitdo Xbox controller sports an iconic design, which may be nostalgic for gamers of a certain age. If you had a Super Nintendo, you know exactly what I'm talking about.
Swipe to scroll horizontally
| Category | Spec |
| --- | --- |
| Battery | 480mAh Li-on |
| Battery Life | 16 hours playtime, 1-2 hour charging time |
| Compatibility | Android 6.0+ |
| Connectivity | Wireless Bluetooth, USB-C to USB-C |
| Size | 144 x 63.4 x 33mm |
| Weight | 111g |
The shape and button layout isn't your typical Xbox-style design, but if you're familiar with controllers from the 90s you may find a bit of joy from the style. I know I did. I was also impressed with the general quality of the product. The buttons and triggers have decent action for a third-party controller, and the d-pad is arguably better than earlier iterations of Microsoft's own d-pads. The thumbsticks also have good motion, and respond well to commands, especially when connected via USB-C.
Although 8bitdo's website says this is primarily a Bluetooth controller, you can use a USB-C-to-USB-C cable to eliminate the added latency. Using the controller this way made it feel more responsive, and I was able to play fast-paced reactive games like DOOM Eternal with relative ease.
Source: Windows Central
The 8bitdo controller can be used as a separate device, either connected via Bluetooth or USB-C, if you have your own tablet or phone stand. However, it also comes with a surprisingly good clip in the box, which can be angled in various ways. Unlike many clips we've previously tested, this one comes with a metal-reinforced base, which should see it sport a degree of durability many of its competitors simply don't have.
The clip can fit phones of practically any size and width, exceeding the width on even the chunkiest phones like the Razer Phone 2 or the Samsung Galaxy Note 20 Ultra. The notches are also rubberized to keep the phone held in place. The snap-back action and force on the clamp isn't as powerful as some clips I've used, but it's more than adequate to keep even heavier phones stable.
8bitdo Xbox controller review: What I disliked
On paper, the 8bitdo Xbox controller does everything right. It has good battery life at around 15-16 hours, with fast charging over an hour or two. The materials and components are of decent quality and construction, and the action on the buttons, triggers, and sticks is very solid. Where 8bitdo fails, ultimately, is in the overall design of this product.
Ergonomically, the 8bitdo is just horrible to use. It's extremely lightweight at around 110 grams, which may seem like a good thing if you're into portable gaming. However, when you couple this with the fact you have to balance your potentially heavy phone on top of the controller's arm, you create a very annoying weight imbalance that is simply uncomfortable for long-term play. You can re-adjust the angles on the clip to center the weight as much as possible for the angle you're playing at, but even slight shifts can be irritating.
Source: Windows Central
This lack of balance is made worse by how difficult it is to simply grip the product. Given its small size and shallow triggers, I found myself constantly repositioning my hands when playing very active action games. Playing with the added latency from the cloud can be detrimental by itself, without having to deal with a controller that's awkward in your hand.
I don't have the biggest hands in the world, but I just found it supremely awkward to use, even after spending a couple of days trying to practice with multiple attempts at repositioning the phone clip for the best weight distribution. I simply would struggle to recommend this to anyone except younger children with much smaller hands.
Given its price, it's also very strange that this controller cannot be used with an Xbox console. Microsoft blocks third-parties from using its wireless signal for controllers (which is very annoying), but you can't even use this controller in a wired configuration on Xbox.
Should you buy the 8bitdo Xbox controller?
I really wanted to like this controller, if for no reason other than the Super Nintendo-style nostalgic design. In reality, though, it simply isn't noteworthy. It'll get the job done if you absolutely want something small enough to fit in your pocket, but the weight distribution is a deal-breaker for anyone who is using a modern phone that has even a modest heft to it.
Given that this controller costs roughly the same as a regular Xbox controller, I don't know why you wouldn't just buy a real Xbox controller over this and pick up one of the cheaper clips from our best Xbox mobile clip round-up. It could be an option for a much younger gamer, but I suspect they'd rather have a Nintendo Switch Lite in their hand than a clunky solution like this.
Will we ever get a truly ergonomic xCloud gaming solution? The search continues.
A controller for ants
One for smaller hands.

This controller might be a decent option for a youngster playing on xCloud, but for adults with even the smallest hands, it's simply too uncomfortable to recommend.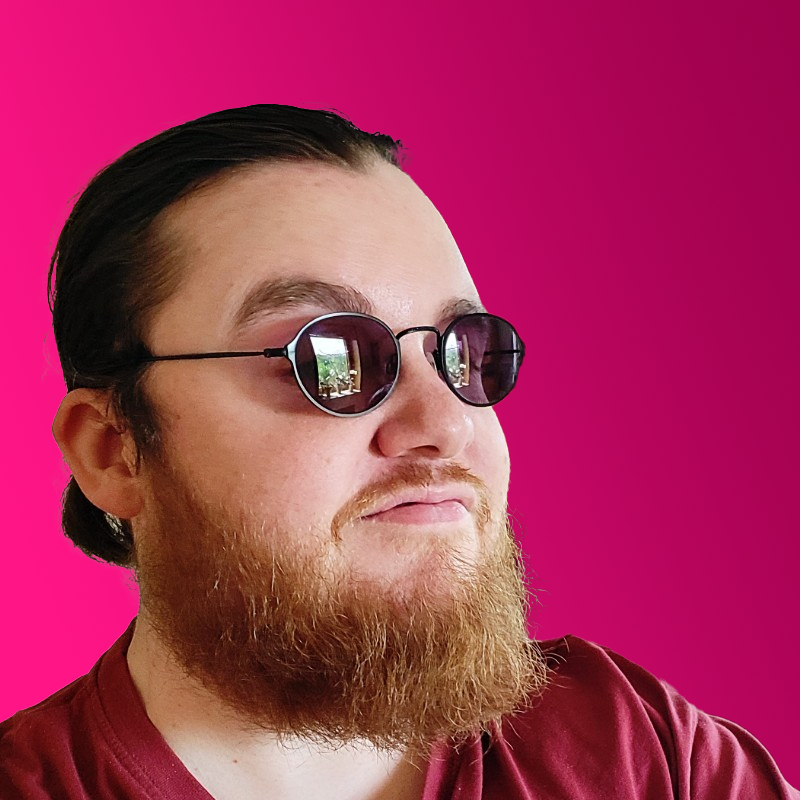 Jez Corden a Managing Editor at Windows Central, focusing primarily on all things Xbox and gaming. Jez is known for breaking exclusive news and analysis as relates to the Microsoft ecosystem while being powered by caffeine. Follow on Twitter @JezCorden and listen to his Xbox Two podcast, all about, you guessed it, Xbox!