USB microphones are possibly the most straightforward option for high-quality audio during live streams or narration for pre-recorded content creation. Some premium headsets offer great boom mics, but the headphones around them will almost always inflate the price. The Dark Matter Sentry targets the best-selling desktop mic in its category with zero subtlety, saving costs in virtually every department to try and undercut the Blue Yeti. Still, recording quality holds up with some seriously impressive results, so it's a viable budget option if you're tight on cash.
Pros
+

Decent recording quality with negligible noise.

+

Simple setup with basic Windows drivers.

+

Stereo mode is great for ASMR.
Cons
-

Omnidirectional is unbalanced and sounds hollow at the sides.

-

Flimsy USB-C connection protrudes from the port.

-

Tripod stand dominates a lot of desk space.

-

Weak construction houses glaring LEDs.
Why you can trust Windows Central Our expert reviewers spend hours testing and comparing products and services so you can choose the best for you. Find out more about how we test.
Some of the best USB microphones are priced far too high for too little return, often loaded with unnecessary flair without ever improving the fundamentals. Monoprice has successfully fought against that pricing style for years with a varied catalog of electronics generally aimed at the consumer market, including cables, headphones, and screens, only recently approaching the gaming scene with its Dark Matter subbrand.
The Sentry streaming mic targets PC gamers with its sci-fi aesthetics and RGB lighting, but can it stand up against the stiff competition? It's undoubtedly aiming to rival a particular popular USB option, and the test recordings provided surprising results.
Dark Matter Sentry: Price, availability, and specs
Monoprice sells the Dark Matter Sentry streaming microphone through its official website for $100 MSRP. The microphone is packaged with a tripod desk stand, USB-C cable, and a user manual. Sold in metallic black, the internal accent LEDs can display pink, yellow, white, blue, or green colors. Monoprice provided a sample for this review but did not see the article's contents before publishing.
Swipe to scroll horizontally
Category
Dark Matter Sentry
Polar patterns
Cardioid
Bidirectional
Stereo
Omnidirectional
Frequency
20Hz - 20,000Hz
Sensitivity
‑36dB ±2dB (0dB=1V/Pa at 1kHz)
Maximum SPL
130dB
Gain
‑12dB
12dB maximum
Impedance
32 ohms
Sampling rate
Up to 96kHz
Bit depth
24-bit
Dark Matter Sentry: First impressions and setup
It's immediately obvious from the emblazoned box what the Sentry streaming mic is supposed to be: an affordable alternative to the Blue Yeti USB microphone, re-packaged with a gamer aesthetic. A list of the four available polar patterns advertised on the rear explains the benefit of switching away from the standard cardioid mode, including a stereo setting for aspiring ASMRtists.
Anyone who knows me will be familiar with my rampant defense of the Blue Yeti and other USB microphones. A new competitor aiming for the same omnidirectional category must prove worthy to win a recommendation, and Monoprice gains some favor since I've owned a bunch of its headphones, cables, and other accessories that never disappointed me. The presentation is certainly on point with this Dark Matter subbrand, but it'll have to prove itself in tests.
The setup process barely exists. You'll need minimal effort to construct the tripod desk stand with a single, chunky screw, and the included USB-C cable fits through a cutout to connect to the Sentry. There are no specific drivers and no companion desktop applications either. This straightforward experience relies on Windows to choose the best USB microphone driver, and I was ready to record in barely a couple of minutes.
There is a color-selection button on the underside of the Sentry, and the tripod almost obscures it, but I could still reach it well enough for it not to matter. If you're considering attaching a microphone arm, you'll likely need an attachment since Dark Matter has opted for a thick 5/8" thread style. It's not a big deal, but I had to search my junk drawers to find an adapter. Appropriately, it was the same thread adapter I used on my old Blue Yeti. Deja vu.
Dark Matter Sentry: Microphone test
For its price, the Sentry streaming mic offers a pretty impressive flat response in the standard cardioid mode. There is a modest amount of background noise at a medium gain, but nothing you couldn't remove with VST plugins during live broadcasts or basic filters during post-processing. Plosives prove to be an issue, and the metallic frame hardly does anything to prevent popping when speaking head-on.
Since nothing especially fancy is happening under the hood, you'll pick up any noise within earshot from the Sentry, especially in the bidirectional or omnidirectional modes. Again, it's a no-frills microphone relying on its offering of multiple polar patterns, so if you're particularly close to a desktop PC with loud fans, you'll probably benefit from a few audio filters to reduce unwanted sounds. Additionally, I was disappointed with the omnidirectional mode, which doesn't seem to record evenly from all sides.
Admirably, the stereo mode sounds fantastic, as it usually does with any microphone offering the same binaural function. If you're close enough to the Sentry to warrant lowering the gain, you can reduce noise and enjoy the channel-shifting effects as you move around. It's often an appropriate setting for recording instruments, semi-realistically replicating the acoustics of a room. Still, Dark Matter is aiming at streamers, so the ASMR community is more likely the target audience here.
Dark Matter Sentry: What I don't like
There are a few natural downsides to cutting costs, and the Sentry suffers in a few areas. If you're trying to undercut the competition aggressively, it can be tricky to hide some budget design choices. The top-mounted mode button changes between each polar pattern and highlights the RGB, but a dedicated switch controls the color from underneath and exposes bare LEDs inside the housing.
It simply doesn't look good at all. There's nothing to diffuse the lights inside and no way to dim the brightness. You can hold the color button to disable the RGB altogether, but I don't see why there are no options for scaling down the dazzling lights. Whether using the Sentry with its tripod desk mount or a microphone arm, these glaring LEDs will be up in your face. I know gamers are supposed to crave multi-color lighting, but this isn't the way to do it. Turn the lights off.
Although the desk mount has a convenient cutout for the USB-C connection, the cable precariously protrudes from the port, which makes it look incredibly fragile. I'll never understand why some products can't manage to fit their ports flush. It would undoubtedly reduce my anxiety and stop me from wondering what could happen if the Sentry tipped over, potentially shearing the connector clean off.
It's not a significant downside, but it's clear that cutting corners to hit this price point has left its mark. There's more evidence of cheap parts in the gain and volume knobs doubling up as a mute button, which turns with wobbly and weak resistance, hinting they could fail not too far into the future. Even high-end models give out eventually, but I can't guarantee how long the Sentry would last. Monoprice confusingly offers a '1 year pixel perfect warranty' on the Dark Matter mic, which is bizarre because it's obviously intended for displays, so take that with a pinch of salt.
Dark Matter Sentry: The competition
The main competitor for the Dark Matter Sentry streaming microphone is obviously one of the Blue Yeti variants, with the original model usually selling for $130 MSRP. It regularly sees discounts around the web, reaching as low as $100 on Amazon as I wrote this review, matching Monoprice. Saving a little cash on the Yeti Nano allows access to cardioid and omnidirectional polar patterns. Still, it's hardly worth the drop without the fantastic stereo mode from the standard model.
In our Blue Yeti X review, we scored it favorably for its simplistic setup and stellar recording quality, but the price jumps too high for it to be a real competitor to the Sentry. If you can find the regular Blue Yeti USB microphone for sale at the same price as Dark Matter, I urge you to buy the Yeti instead. The RGB gamer aesthetics don't push the Sentry's value higher than its main rival, but if Monoprice can undercut the Yeti with discounts? Sure, grab it for a close enough experience.
Dark Matter Sentry: Should you buy?
You should buy this if ...
You want an affordable USB microphone with stereo patterns.
You're an RGB-loving gamer with a taste for sci-fi aesthetics.
You prefer simplistic hardware with no mandatory apps.
You shouldn't buy this if ...
You want a premium USB cardioid microphone.
Your desk is too cramped to fit a tripod stand.
Your environment is particularly noisy.
Monoprice is usually reasonably modest with its hardware, offering a great balance of value for money, and the Dark Matter gaming subbrand aims to match the same ethics with the Sentry streaming microphone. It's nothing groundbreaking, but it performed better than I expected for a model remarkably similar to the number one best-selling USB microphone: the Blue Yeti. If imitation is the sincerest form of flattery, the Sentry bolsters the Yeti as one of the all-time greats.
Launching at $100 MSRP means Dark Matter could suitably undercut the Yeti by offering discounts far lower than its primary rival. Listen to my audio samples, and you'll hear how the omnidirectional modes can provide a similar enough feature set, justifying some drops in overall build quality. It won't rank alongside the best streaming microphones, but the Sentry is an affordable alternative that could fit a tighter budget.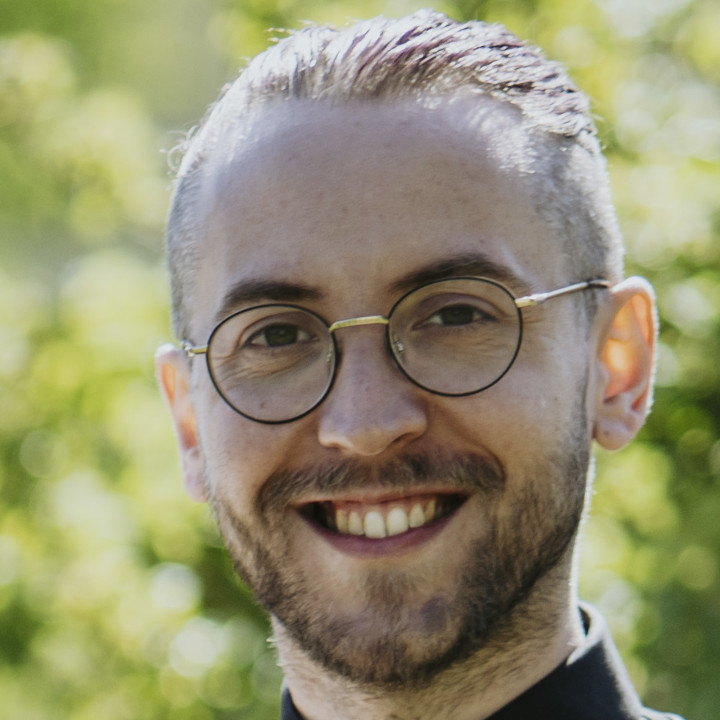 Ben is the channel editor for all things tech-related at Windows Central. That includes PCs, the components inside, and any accessory you can connect to a Windows desktop or Xbox console. Not restricted to one platform, he also has a keen interest in Valve's Steam Deck handheld and the Linux-based operating system inside. Fueling this career with coffee since 2021, you can usually find him behind one screen or another. Find him on Mastodon @trzomb@mastodon.online to ask questions or share opinions.