Acer begins pre-orders for Windows 10 PCs on July 29, shipments start early in August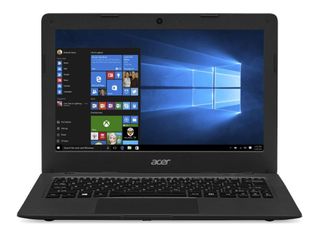 PC maker Acer will join Lenovo in starting to take pre-orders for its first PCs with Windows 10 pre-installed on July 29, the date that Microsoft will begin rolling out the OS to the public.
Here's what an Acer spokesperson told Windows Central:
It would appear that HP and Dell will be the consumer's best bet for buying a PC with Windows 10 out of the box and first out the gate. Both have already started the pre-order process and, but HP will begin shipments on July 28, with next-day deliveries arriving on Windows 10's launch date on July 29. Dell will begin their shipments on that date, with the first PCs arriving to customers the next day on July 30.
Acer will begin selling a budget-friendly Windows 10 notebook, the Aspire One CloudBook, sometime in mid-August, with prices beginning at $169. Hardware details for the notebook have yet to be revealed.
HSN Already taking orders for HP Windows 10 computers I saw it on Tv yesterday.

Whats the rush? Still missing features, why would anyone be in a hurry to get a Windows 10 PC?

Because the average folk is stupid and somehow forgets how to use their computer when you make the start menu full screen with bigger icons.

I decided to wait until Windows 10 Mobile to Launch then capture a Surface Pro packed with 10 to get In.

Windows 10 Mobile is for phones the Surface Pro is getting regular Windows 10 on July 29th.
In fact I think they'll start shipping with it already installed on July 29th.

But I still will update my current Windows PC to 10 to get In like Dominoes.

Not to be a total jerk, but there's a typo in the second to last paragraph. "Both have already started the pre-order process and, but HP".

Get used to it, it's the internet. If you only find one typo in an article, you've probably read something from what passes as a genius these days.

Considering it costs $169 I think it looks cheap is expected.

Disregarding that I think Micah is right. I think the amount of people complaining about build quality on this thing is negligible.

A nice looking little Lappy IMO. Will be curious how they perform. Sertainly seem like more value than a Chomebook.

I don't want to read about Windows 10 anymore because I know so much about it already. Give us some more information about Windows 10 mobile and the new flagship phone Lumia 940/940 XL:D
Windows Central Newsletter
Thank you for signing up to Windows Central. You will receive a verification email shortly.
There was a problem. Please refresh the page and try again.