Call of Duty: Modern Warfare guide — List of every operator
You can't blame operator error on this team (that's a dad joke).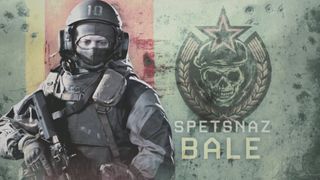 (Image credit: Windows Central)
While Call of Duty: Modern Warfare doesn't allow you to create custom avatars, it is giving us a collection of operators to choose from. These operators are separated into factions — the Coalition, and the Allegiance — and there is a really good diversity of people to choose from.
You can buy the operator edition of Modern Warfare that will give you some great new outfits for your operators and this is likely one of the microtransactions that will be available later on. It makes sense for you to be able to buy new outfits, and even new operators as time goes on.
Here is the current full list:
Allegiance
The Allegiance are the #BadGuys of the multiplayer section of Call of Duty. They are comprised of the Russian military, terrorists, and mercenaries, and they look almost exactly like the #GoodGuys. Given that operators don't do anything different, and what "side" you are on doesn't change anything, it's purely an aesthetic choice which operator you choose.
He's cruel, merciless and without any fear. Or not, who knows? He's just called default.
You'll need to get 300 Assault Rifle Kills in Multiplayer to unlock this hulking brute.
Complete the Into the Furnace Campaign Mission to unlock Bale
Unlock Rodion by completing the Operation: Just Reward in Downtown Verdansk. Also, find him a shirt.
Complete the Old Comrades Mission in the Campaign and you'll get this bearded fellow.
He's Grinch because he's green right? Get it? Get 100 Headshots in Multiplayer to unlock Mr Meiser.
Complete all the given Co-Op Operations in Verdansk to unlock Zane. He's a real jolly guy.
You can tell Yegor is a bad guy because he smokes! Complete the Proxy War Campaign Mission to grab him.
Execute 25 Finishing Moves to unock this non-binary character.
If you want to play a woman in the Allegiance, you'll need to kill five juggernauts in co-op missions
Coalition
The Coalition are the western forces in Call of Duty and honestly, they look just as mean and moody as the Allegience operators. I do like the amount of different people you can be in the Coalition though, there seems to be something for almost everyone.
He's happy, a go-getter,and a great guy. Or not, who knows? He's just called default.
Complete the Piccadilly Campaign Mission to unlock Thorne. It's one of the first ones.
One of the easiest women to unlock in the game. Just play 25 public matches to unlock her.
Otter could be a man, could be a woman. They are certainly all warrior. Complete Operation: Paladin in Western Verdansk to unlock them.
Win five matches of Gunfight to unlock Domino.
Golem is a big guy for a sniper, but a sniper he is. Complete Operation: Headhunter in Downtown Verdansk to him.
Complete The Wolf's Den Campaign Mission to unlock this rather generic operator.
Easy to get, you just need to complete the Hunting Party campaign mission.
Complete Operation: Harbringer in Eastern Verdansk to unlock this Marine.
Raines is a real tough nut to crack. You'll need 500 LMG kills to unlock him.
And more to come..
While there is a diverse team of operators available — and I'm sure, many more to come — it's a shame that none of the female operators are available when you first start the game. It seems strange to have two default characters that don't have names, and then not let me choose what gender I want to play as.
Apart from that issue, the list of operators has a decent amount of choice for anyone you want to play as. So go, play, and show everyone your Modern Warface.
Warfare, but Modern
Call of Duty: Modern Warfare
Times have changed

Call of Duty: Modern Warfare raises the stakes once again in 2019. Infinity Ward brings a raw and provocative take on the first-person shooter, shining a gritty light on the changing nature of modern combat.
Main
Get the Windows Central Newsletter
All the latest news, reviews, and guides for Windows and Xbox diehards.
James built his first PC when he was 13 and has never looked back. He can be found on Windows Central, usually in the corner where all the 3D printers are, or huddled around the Xbox playing the latest games.