Amazon may launch game streaming service with next-generation consoles
By Asher Madan last updated
Let's see how this one does.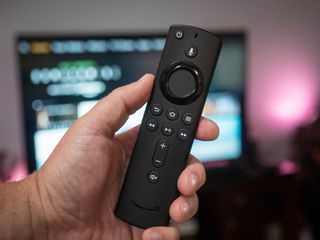 (Image credit: Windows Central)
What you need to know
Amazon may also be working on a game streaming service.
Google Stadia launched a few days ago and it doesn't have many games.
Amazon is targeting a Holiday 2020 release according to sources familiar to CNET.
Project xCloud Preview launched in October and Google Stadia started rolling out to those who preordered the kit a few days ago. We know that a bunch of companies like EA are also working on their own streaming platforms, but the rumors that Amazon may be joining the mix have gained more traction.
According to a report by GamesIndustry, CNET reported that sources told the outlet that Amazon was hiring talent from companies like Microsoft for its efforts. You can read an excerpt from the article below.
The streaming service is rumored to be launching in Holiday 2020, to coincide with next-generation consoles. Amazon has had a hard time with its own game engine being adopted, and with the prevalence of Project xCloud and Stadia by next year, it may be difficult for it to gain market share. In my opinion, a streaming service can only be successful if it has a console and people can take their experiences on the go.
Stadia tried to offer a 4K picture, but early reports indicate that image quality on 4K displays is poor. Only time will tell who prevails, but it seems like the cloud streaming service will be fragmented outside of what Microsoft is trying to do. The company said that all current Xbox One games will work on Project xCloud, and games that you own will show up on the service in 2020.
Main
Asher Madan handles gaming news for Windows Central. Before joining Windows Central in 2017, Asher worked for a number of different gaming outlets. He has a background in medical science and is passionate about all forms of entertainment, cooking, and antiquing.
Another one entering? Poor Amazon. They have struggled against Netflix to get near their user base for Prime TV and movies. And now they will have the exact same issue that Google have. Amazon and Google are on the back foot for Game Steaming. I just don't see them competing with MS and Sony here. I really don't. MS is in prime position. And I'd say Sony are 2nd even if they haven't yet launched their Azure service. They have enough game portfolio to get ahead of Google pretty fast when they launch theirs.

Yep, it's really all about content. The technology takes second place. That's the recognition Nintendo, Sony and (more recently) MS have had for a long time (I'll say Nintendo in particular appreciates that content is king) - hence the acquisition of game studios and greater investment in getting as much (exclusive) game content on their platforms.
I'd have taken Stadia more seriously if they launched with say 1 or 2 exclusive AAA titles (game IP fully owned and funded by Google). Then I would know for sure that they mean business. But to just think it's all about the tech (streaming, bandwidth, latency etc.) and think the job is done by offering some old multiplatform games that are on sale on practically every other platform shows huge misunderstanding of the game industry imho.

Not every day you see Amazon called poor.

It depends on what product from Amazon your looking at. And I said Poor Amazon. Not that they were poor. They haven't been able to really hit their stride in streaming services against the competition.

I wanted to comment on this story but Richard's response is perfect. Amazon makes good to decent low end devices but that's about it. I LOVE Prime Video but I think I might be in the minority there. They come so close to making the perfect device but make it two huge mistakes. For example: I have an Echo Dot and a Google Mini. The Dot has way better sound than the Mini but Alexa doesn't hold a candle to OK Google, or whatever it's called. I think the Fire TV OS is better overall than Roku. The home screen is certainly better. Prime Video's main page is kinda Windows Phone-esque to me. I like having most of my content right there when I turn on my TV instead of the boring list of app icons from Roku, which is reminiscent of iOS and Android. But the Fire Stick doesn't have the best WiFi connection. It constantly buffers and cuts out to the point that I had to get a Roku Stick+. It's has zero connection problems. Plus Amazon's remote is absolute garbage. After using Roku I can't go back to Fire based on the remote alone. Oh look at that. I found something to say after all.

I love Prime Video, it's half the price of other streaming services and has more content that interests me.

While I haven't tried stadia, but when it was Project Stream my 30/30 connection could barely play Assassins Creed Odyssey at over 540p with HORRIBLE lag. PS4 remote play is decent (stupid Android 10 requirement to use a DS4) and Xstream is weird... Project Xstream wireless seems to struggle on my Razer Phone, but plug that into a dock that has ethernet (and a TV) and ANY controller with the right button count and it's a decent portable xbox. I mean, I won't use it competitively or for FPS/Fighters, but games have been playable. Played a couple of hours of bloodstained and enjoyed it. My point? Unless Amazon can deliver flawless streaming on day 1 then they shouldn't bother.

It's no different at Stadia Launch. https://youtu.be/o6pf988yFSc

Amazon is becoming competitive with their AWS customer again?

Amazon has the infrastructure and resources to make this work.
Windows Central Newsletter
Get the best of Windows Central in in your inbox, every day!
Thank you for signing up to Windows Central. You will receive a verification email shortly.
There was a problem. Please refresh the page and try again.