Analyst: Nokia likely to prevail over HTC in patent dispute over USB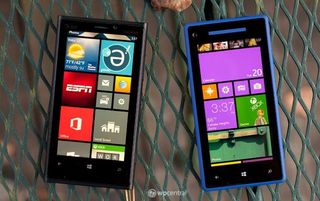 Just over two weeks ago, Microsoft announced plans to buy the hardware and services division of Nokia. It's the part of the company that actually makes all the hardware you've come to appreciate over the years. The remainder of Nokia will focus on three core businesses: location services (Here platform), Nokia Solutions and Networks (NSN), and its advanced technologies division.
Nokia also keeps its patents portfolio, which Microsoft has licensed for 10 years. For others, they'll continue to need to pay royalties to use patents that Nokia owns and Nokia will continue to protect those patents. It's happening right now in Germany. And according to one patent analyst, Nokia is closing in on one victory over a USB configuration patent against HTC.
In Germany, HTC and Nokia are duking it out over a handful of patents in various courts. One of those battles is in Munich over patent EP1246071. That patent describes a "method of configuring electronic devices", specifically over USB. When do you use this patent? Basically anytime you plug your Windows Phone into your PC and transfer pictures, documents, movies, music and more over USB. It's a pretty big deal since a lot of HTC devices run Android, where syncing and transferring items to and from the PC is still very popular.
Florian Mueller is an intellectual property analyst. He runs the popular software patent blog Foss Patents. He was at the most recent court hearing for Nokia vs. HTC trial over patent EP1246071 and offers some of his insight to how the proceeding went. It's worth noting that he was the only person in attendance besides the three judges, a court secretary, and the in-house and outside counsel for Nokia and HTC. He notes that Nokia was winning all arguments against HTC over the patent. Do check out his blog post, sourced below, to get the full picture of what's happening in the heat of battle.
What happens if Nokia wins? HTC could and would still sell phones in Germany, but it would need to remove the USB functionality that so many people rely on. Which is something they would never do, so instead they'll most likely pay Nokia a royalty to license the patents.
Curious about the patent in question? Read up on it. What do you guys think of the court case so far between Nokia and HTC? Sound off below
Source: Foss Patents
Get the Windows Central Newsletter
All the latest news, reviews, and guides for Windows and Xbox diehards.