Android apps can now run on your old Windows Phone — with some tinkering (and caveats)
This isn't for the faint of heart.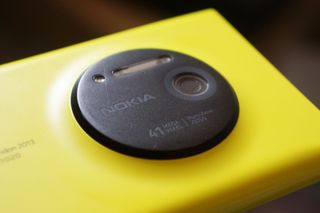 (Image credit: Windows Central)
What you need to know
If you have an old Windows Phone lying around, you can now hack it to run (some) Android apps.
The method involves loading your phone with Project Astoria, Microsoft's abandoned project that was meant to bring Android apps to Windows 10 Mobile.
The process only works with select Windows Phones, and you'll likely run into compatibility issues with modern versions of apps.
If you're looking for a potentially fun (or frustrating) weekend project and have an old Windows Phone lying around, you can now modify it to run Android apps. Well, sort of. There are a lot of steps involved here, along with some major caveats.
As reported by Windows United, two developers, Fadil Fadz and one who goes by Tourniquet, have released a tool for getting Microsoft's abandoned Project Astoria to run on Windows Phones. Project Astoria was the companion to Project Islandwood, which were meant to give Android and iOS developers a way to easily get their apps up and running on Windows Phones.
There are some major things worth considering with this process, however. First, it only works with a specific set of Windows Phones across two Windows 10 Mobile builds (10166 and 10536). There are several supported phones, however, ranging from the Lumia 640 to the Lumia 1520, along with the HTC One m8 and two Samsung Ativ models.
Second, you'll likely run into some app compatibility issues because Project Astoria was built with Android version 4.4 as a base. Modern Android apps largely no longer support this version of Android, not to mention you'll have to download and sideload the APKs for apps you want to try.
Finally, the process of getting your device into a state where you can start tinkering with Project Astoria is long and convoluted. You'll have to make sure you're on the right OS version, unlock it with Windows Phone Internals, and manually load files via a command line. It's not for the faint of heart.
There's little value in doing this sort of thing now, as Windows 10 Mobile has been dead and buried for some time now. But, if you've got the time and want to expend the effort, you can check out the full list of instructions at Windows United.
Windows Central Newsletter
Get the best of Windows Central in your inbox, every day!
Dan Thorp-Lancaster is the former Editor-in-Chief of Windows Central. He began working with Windows Central, Android Central, and iMore as a news writer in 2014 and is obsessed with tech of all sorts. You can follow Dan on Twitter @DthorpL and Instagram @heyitsdtl.
Hmm, this is great but at least two years too late for me but I'm sure there's some interested users out there..... Have fun! Wish I still had a windows phone

Yes! If you want to have beta access to this tool and get the latest news about this project, this is pur Telegram group: https://t.me/joinchat/LIoQREz05mFvUQ3YutDTsgx

I bet if Microsoft actually released Project Astoria, Windows Phone would have had a chance to stick around.

It's a catch22, do you get the apps at the cost of losing developer support for native UWP apps for the wider windows ecosystem? Imo that's too big a price to pay.

Losing devs of native UWP anyway. Now even Microsoft apps are moving away from UWP.
I think the bigger issue could be quality of Astoria based on previous report. If you feel way worse to use Android apps on WP compared to cheaper Android phones, user would not buy it as well.

I think having Project Astoria based on 4.4 was a bit of a problem in of itself. Android 5, 6 and 7 each made big strides in mitigating performance and battery life regressions. Yes I'm aware that those versions weren't really all that common or even existent back then, but if MS were more persistent and had it available for more than just two builds, they probably would've been able to make it much better. And the Google services stuff? Throw in support for and bundle open source alternatives like microG.

We can't do that, because the image was created by Microsoft and has the API level for KitKat.

Also, we have Google Services appx here: appxnow.wordpress.com

What a joke! who cares...

Yeah. We have a group on Telegram where we package all Astoria converted appx and help others install Astoria. I have been testing on Lumia 532 since some weeks. I'll post link for getting inside the group and help us testing! https://t.me/joinchat/LIoQREz05mFvUQ3YutDTsgx

Has there been any investigation into upgrading the internal android version used by Astoria (e.g. going from android 4.4 to 5.0)?

Nope, we have been trying like a month ago, but only found Microsoft.AowFramework appx, which has the .wim of Android created by Microsoft, with version 4.4.

I'd love to try this but my last remaining piece of WP hardware is my all time favourite 930 that needs the battery replacing. Couldn't bring myself to get rid of it. I'm tempted to get a new battery for it to try this out. Can anyone say what the compatibility and performance is like with these high end WP handsets?

It is good on 930. It has been tested and apps work good too. And remember that Android apks when installed on Windows 10 Mobile convert to appx. So we can share appx of these Android apps.

So the hack here is that you can do what we did years ago when this was actually first released? What's new about this project?

OK, but I can't find the older firmware versions. lumiafirmware.com displays only the latest available version.

Lumia 535 is not in the list, Why ?

I have done everything according to the guide, but now I get stucked at the update from Windows 8.1 to build 10166: "the update was downloaded, but can't be opened (80188306)". What should I do next? Lumia 730. Also, @Carlosgzm : your telegram invitation link is not valid anymore.