Anime company Funimation to launch Windows 10 app for its upcoming streaming service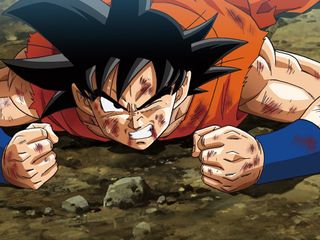 Anime fans in the U.S are familiar with Funimation, which has released a ton of classic and current TV shows and movies from Japan and other parts of Asia to the States. Now the company is planning to start a streaming service called FunimationNow in February, and it will launch a new universal Windows 10 app as part of its plans.
The company stated:
Funimation has not announced what the subscription prices will be for FunimationNow, only stating that it will be available in the U.S., Canada and the UK.
Source: Funimation (opens in new tab)
Windows Central Newsletter
Get the best of Windows Central in your inbox, every day!
Though why is it available only in US, UK and Canada? Is it the payment option?
Otherwise it is nice to have it and actually support the anime series you like. I watched it free for quite some years but I know good quality animation and another season afterwards require money

Now all we need now is a Universal Crunchyroll App!

I'm currently working on an unofficial one (for subscribers), should be "alpha ready" in a couple of weeks.

Very nice! I didn't know they had a public API but very nice! Hope all goes well with that my friend, coming from fellow developer.

They don't, but luckily someone had already done the heavy lifting and figured it out: https://github.com/MattRK/Crunchyroll.bundle :)

Not really a need when it's practically on every platform on the planet

You have a point. You can go to your browser, Xbox One or Android device. Posted via the Windows Central App for Android

Yeah i'd love a Universal Crunchyroll app. Looking forward to the FunimationNow one though.

Anime HD stream..is the best app for the online streaming anime in Windows/Windows Phone Store..

I second that! Their Cartoon HD Stream app is great, too!

I knew somebody wil post anime hd stream. The best anime streaming for me.

If you don't have a problem with piracy... Why watch the free stand that actually help support anime?

Legal streaming services like FunimationNow are the only places where your viewership directly supports Japanese studios. And, of course, piracy is bad for anime.

Pleeeease why the app doesn't work on my Windows 10 pc? T.T

Is the one with the (free) tag?

The awesomeness level of this news is over 9000!

Uh ohh... That's impossible (Vegitas voice)

Hehe, now that's awesome.

Can you use the FUNimation app without having a premium account?

It's a new venture, even though there are episodes you can view for free you'll probably need a paid account to use their FUNimationNow app

The current Android app doesn't require a FUNimation subscription, but you can only watch subbed anime. (The app also costs 9.99 USD to get rid of ads, not a subscription) With an Subscription account, you can access their dubbed anime and broadcast dubbed anime with All-Acess subsription. FUNimationNow has something to do with Sony, so, I don't know about what's going to happen with that.

That's interesting as every anime watcher I know prefers subs over dubs.

Well. Consider me the first anime watcher you know prefers dubs over subs. I might prefer subs over dubs someday if I can understand Japanese.

I know limited Japanese. I used to prefer dubbed as I hated not seeing the action due to having to read but the voice acting really fits the characters and it feels more authentic

Yeah. I prefer dub atm partly is due to not being able to see the action as well. Also, it's a major pain if multiple characters talking at the same time. But FUNimation is famous for their dub quality, I don't really feel any difference watching their dubs. Plus, FUNimation dubs almost every single show they license. Aniplex of USA dubs are the same quality as well, but they don't dub everything. Sentai Filmworks doesn't stream...

They should, especially as American English dubs are atrocious. Atrocious I tell you. But even if they weren't, a lot is lost with dubs, japanese voice actors take it to a whole other level, and the style of voicing is as important in anime as big eyes.

Pretty much same with roku

Quality show, though haven't seen season 2 yet

I watched the first episode of the second season. It appeared to not be as good but I'll finish eventually. I think I found it on Netflix.

Great! I have a Funimation account and the web site & iPad apps are horrendous. Maybe this new W10 app will be better.

Holy S***! I started a forum disscussion right after I upgraded to Windows 10 back in day one. It looks like it paid off! And it seems that as long as you are already a All-Acess subscriber, you don't have to pay for the subscription of FUNimationNow. Now, everybody rush to Crunchyroll and ask them to follow suit!

http://www.funimation.com/forum/showthread.php?9582-Question-About-FUNim... Check out this forum page, it kind of answer the questions about the subscription fees.

Unfortunately that's a paid subscriber only forum.

Pass, this will be Funimations third failure at a streaming service. They make horrible business decisions.

Looks like I might be cancelling my Crunchyroll subscription.

I think they license different shows, for the most part.

Hurrah! Anime Tube is a good app too

But pretty sure it's not legit.

YAY! YAY! YAY! YAY! YAY!!!!!!!! finally i could ditch Android 7. .......... Opps!!

Anyone know of there's a dubbed version of Detective School Q somewhere on the internet? Animax showed one a decade ago but haven't seen a single copy since. Loved the show.

Hell yeah! I've been waiting for this.

US, Canada and UK.. Guess I'll have to set up a tunnel then. *sigh*

It's tough to justify a subscription fee when kiss anime is free and already has an app in the store ​

Amazing! I'm going to want this. Especially if it supports Samsung Smart TVs. But regardless, this is good news.

We will release our Smart TV app in May as well, which will support any TV or Blu-Ray player that has Smart TV capabilities!

Its a shame they've yet to bring orig. DB into the digital space though

I hope they go UWP guideline so it will work with Continuum. :)

Well it felt very good to see Goku here.. Posted via the Windows Central App for Android

Yeah. I was like, "John Callaham doesn't look this. . . . Oh . . . . " :D

Yay more fairy tail time!

Dragon Ball Z super.. I want that

Do they have One Punch Man in their library? If not then won't be subscribing. Posted via the Windows Central App for Android