Are you upgrading to Windows 11?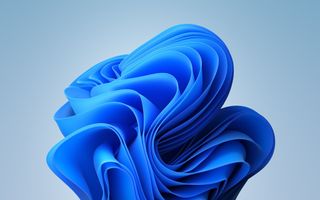 (Image credit: Microsoft via Aggiornamenti Lumia)
It's been a long, hard road to reach Windows 11. We've lost comrades. We've scaled TPM mountains a mile high. And now, our struggle to the October 5, 2021 finish line has been rewarded. We are here.
For those of you who already know exactly what Windows 11 is and don't need it (literally) fed to you, what's your move? Are you already on Microsoft's latest and greatest (sort of) OS, or are you abstaining? Do you plan to upgrade during launch week, or are you stuck with a device that prevents you from making the jump?
A lot of people are choosing not to hop into the Windows 11 pool for a variety of reasons, chief among them that not everyone trusts the OS to be bug-free just yet. It's a fair concern given that, well, W11 is not bug-free.
Others can't ascend Mt. Windows because their systems do not meet Microsoft's CPU and TPM requirements. For those folks, remember: You can force Windows 11 onto machines via the media creation tool. Your PC doesn't have to meet the strict requirements to a T in order for you to join in on the fun.
Perhaps you're just not about the whole thing and have decided that Windows 11 doesn't matter. Or perhaps you love Windows 11's best features and are happy you're already using the operating system on every device in your home.
Whatever the case may be, vote and let us know what you're feeling. Perhaps you have reasons for abstaining from upgrading that aren't covered here. In that case, share! There are a lot of PCs in the world and infinite reasons for why any of them may, or may not, have Windows 11 already.
Robert Carnevale is the News Editor for Windows Central. He's a big fan of Kinect (it lives on in his heart), Sonic the Hedgehog, and the legendary intersection of those two titans, Sonic Free Riders. He is the author of Cold War 2395. Have a useful tip? Send it to robert.carnevale@futurenet.com.
I'll wait for Windows 12.

No. Lack of multiple calendar integrations is a killer. Seems niche, but it's essential for my line of work. Shame really as no obvious reason why they had to do that. Suspect will come back next year. Hope so, and then I'll upgrade!

What? They removed calendar integration? I'm already pissed off with not being able to add events directly from task bar. I'm definitely not upgrading.

I agree with you. I have no idea why they dropped the taskbar calendar integration. I use it daily. I thought it was just a glitch in the insider releases, but now I see on the finished release. Sad.

But you can pin on the side widget, no?

Really? I don't use the Windows calendar, but it is a bit stupid to stop multi calendar integration

Nahhh - Keep Your Windows, keep your Intel, M2 Macs and OS FTW

Keep on overpaying for cheaply built proprietary hardware.

Performance matters not buggy OS.

Everything is cheaply built and sold for a huge profit, most is built in China, and that is one of the problems. One of our local MP (member of p aliment) put in our local paper about buying British, yeah, that works well since we make very little in the U.K, I have even seen dog food that comes from China. As for Mac, I am thinking of going for a Mac mini next year.

Well, I'm thinking to replace 2016 dell notebook with Macbook or Mac Mini.

I used to work for apple and used a lot of apple products for work and home use. Once I learned the truth about that company, I emailed my manager that I was resigning without notice. I gathered every apple product I owned, took them to the backyard and burned or smashed them with the exception of an iPod nano that my friend really wanted. With the knowledge that I have, I will never use another apple product again, and yes It's that serious. I cannot state any specific reasons in fear of legal retaliation from Apple.

Uh huh. SURE you did. 🙄 Another irrational Apple Hater makes a fool of himself.

Seriously, I used to love Apple products, not to the point of being weird about it though. My opinion changed quickly after working for them, and as far as calling me a liar about working for Apple, I can make you look like a fool real quick if you'd like me to prove it to you. It was 8 years ago, but I can still prove it. Not that I need to though, cuz I don't really give a **** what you think. Funny thing I just noticed, I'm actually wearing a shirt they sent me in the mail when I finished training. It's a gray t-shirt and it says class of 2013 with an Apple logo before the words. I can also tell you it got really old all the **** they sent me all the time. Some of it was cool but it actually got kind of annoying having a package every couple days with a bag of some kind or a mug or a shirt or some weird keychain, it was just a bunch of random ****. That's probably why their products cost so much because of all that unnecessary nonsense. The main program we used for getting calls and interacting with customers was called iLog I think.

I've been using W11 on my alternate development rig for a few months now and so far it's been solid. Except for one random BSOD, but that hasn't happened ever again. Even on Surface Pro 6 it's been pretty good. I'll update my main rig next week sometime.

19 people need to touch grass. lol

I would love to upgrade from Windows 10 to 11, but it says my CPU on my Surface Laptop is compatible. Yet when I look on the approved list of CPU's my i7-7660U is listed as being able to upgrade. I meet all the other requirements and my TPM 2.0 is turned on as well. I really hope down the line they make it upgradeable. I'd really hate to upgrade my Laptop when it's spec'd out and runs perfectly.

Just upgrade it using the windows media creation tool with a bootable USB drive

Did it a few weeks ago on my main machine and a few months ago on my main VM. So far so good.

I need more information on Jump List support in Start and Taskbar first...

Nope. I like less and less about Windows with each version so I'll stick with the one I dislike the least for now.

This. 3 word minimum indeed.

Will Windows 11 be activated, if you do a clean install on unsupported hardware, with windows 10 license key? Normally upgrade process would convert the key but has been blocked for unsupported hardware.

The public release won't install on unsupported system, this time.
Apart from this, it won't ask for the key if you've activated it on installation system.

Yes, mine is activated via a digital license

I was able to upgrade Laptop 3 and Huawei Matebook X Pro, but I could not upgrade my Surface Pro X even if it is an eligible device. It seems that Windows 11 for Arm devices has not yet been released even if you use the tool to update in Microsoft download center you can not get the Arm 64 version of W11. Unless I make some mistakes.

I upgraded my Surface Pro X two weeks ago. It runs very well. I have the feeling Windows 11 is made for this device.

Agree. Runs really well and smooth. I miss / want an adjustable and customizable Start Menu, and do move it to the left, but I like many other elements thusfar

I was actually prompted to update some laptops during the initial setup of windows 10. Was really tempted to do so. Might test it. Any idea if win 11 would have the restore previous version option?

You'll get 10 days to rollback to w10.

My laptop is quite old - Fujitsu Lifebook AH552/SL from 2012. I've upgraded it several times (Intel Core i7-3632QM to Intel Core i7-3840QM, 8 GB RAM to 16GB RAM, 750 GB HDD to 1 TB SSD), and it works almost perfectly for light computing and gaming. But Microsoft says: NO! Though I built a PC in December, 2020. And it meets all the system requirements for Windows 11. It means that my laptop will remain on Windows 10, and my PC will be upgraded to Windows 11.

Maybe sometime next year when we know that 11 is stable, the worst bugs is ironed out and some more feutures is in place. Also after I rebuild my computer when ever I can find a good GPU to a sane price so 11 may slipp into 2023. No need to hurry.

Well I was not going to, but I thought I would give it a try on the main drive instead of the second drive. so it is now installed with the software I need, let's see if it is any better, speed wise. I have made an image of my system as it was with Windows 10, so easy enough to change back.
I think Windows 11 will annoy people that have been using Windows for a few years, newbies will get on with it, but already I am finding things that is annoying.
I doubt it will stay on here for long and by the way, my machine have a Ryzen 7 1700 CPU, one of those that is not supported

Microsoft said that your machine may be blocked from getting even security updates if you install on an unsupported system. You'll have to install the updates manually. Are people really ready for this level of maintenance for an inconsequential upgrade? You will go from co sumer to system admin installing this on an unsupported configuration. It is not worth it, IMO.

Tested with ISO on my old gaming PC, doesn't work, I don't even get to upgrade and custom option screen. Im guessing cause of TPM, only have UEFI and secure boot enabled, no TPM option in bios.

So is there a release version W11 ARM ISO? 64 bit of course...

It seems you can not download ISO for W11 on ARM. I have a Pro X and I think I will have to wait for MSFT to release through Windows update.

I'll upgrade after they (un)fix the Start menu and the Taskbar

I'll think it over in 4 years.

I did on my Surface 3 (just because) and Surface Book 2 with no complaints so far however I don't do much computing outside of work (Windows 7, don't ask) these days.

Yes, of course but if Microsoft allows the Pro 5 :)

I upgraded and immediately rolled back. Too much extra clicking. The File Explorer has been neutered. Its another Windows 8-like experience. Everything done to cater to tablets, even at the expense of usability on the desktop. I'll wait a year or so. Beyond the nonsensical UI changes, it has nothing - at all - to offer.

I'm not going to do the update. The processor is an Intel(R) Core(TM) i5-4690 CPU @ 3.50GHz 3.50 GHz and is not supported, and I only have TPM 1.2. All other requirements are met.
I bought this computer in the spring as a used device because I wanted an SSD drive. There was no talk of Windows 11 at the time. I guess I had a bad time... Now I'm sticking with Windows 10.

I think this is the biggest problem with this launch. It's not going to be easy in 2025 to tell a business they need to replace their PCs, because Microsoft said so, not because they actually need to.

You don't have to replace your PC. It will be just unsupported after that. Yes that's almost 5yrs from now so total of around 8yrs of the pc's

Its not available for my PCs yet. I will definitely for my galaxy book S as I heard it does better on arm processors

Well if you have an ARM computer, it's a no-brainer due to how Beta Windows on ARM was (is?). If you're on x86, you're basically upgrading because they said there was a new version and you have FOMO. Outside of it releasing more recently, and being called Windows 11, this is a pretty clear downgrade from Windows 10 on x86.

Need more options in the poll. Have a Dell laptop that isn't supported but I did upgrade for testing/playing. Have a Surface Pro that is supported that I upgraded. Have a desktop that isn't supported and wouldn't upgrade if I could. Not really a big fan at this point.

I will this weekend, too busy during the week.

My first PC was the original IBM PC in 1981, so I've been at this for a while. I've had dozens of PC's over the years. I've also had almost all of the Windows versions. I can honestly say I've never had a problem upgrading a version of Windows. I use Adobe Lightroom/Photoshop subscription, DaVinci Resolve Studio, and Microsoft Visual Studio. Today I much prefer the mobility of laptops. I currently have two PC's.
Asus ZenBook Pro Duo 15 OLED, i9, RTX 3070, 32GB, 1TB
Microsoft Surface Pro 7, i5, 8GB, 256GB I upgraded both machines to Windows 11 Pro yesterday morning. So far Windows 11 has been fast, smooth, and error free. I like Windows 11 and I won't be downgrading back to Windows 10.

Using Windows is starting to feel like an abusive relationship with Microsoft. Lol. This release feels very Beta. Microsoft needs to hire actual good designers. Is no one at Apple looking for a decent raise? Poach them, FFS. Think of what Apple can do in one year - across not only the base OS, but also a lot of their In-the-box apps and other products. And compare it to what Microsoft was able to muster up. Thoroughly disappointing. The best thing they can offer is... The OpenSuSE 10 GNOME Slab Menu (from a decade ago), even less effectively implemented? I have lost faith in this company. Windows is the cornerstone of their ecosystem - ESPECIALLY in the consumer market. It's the knot the ties everything together. And it almost seems like everyone knows this but them. This release just feels sloppy AF. Like what you expect a company to do for one of their less prioritized products. Apple would never. In a world where M1 Mac Minis have basically deleted the disparity between PC and Mac Hardware - not only deleted but actually usurped it due to how good those chips are vs. what you're likely to find in a $699 PC Desktop or $999 Laptop... They cannot afford to be doing this. The hardware requirements are basically designed primarily to obsolete vast swaths of PC hardware - particularly in the enterprise sector - to help PC OEMs sell devices when sales start to trend downwards. As for me, I would be avoiding any new PC hardware for the foreseeable future due to not wanting to be saddled with this Beta-quality OS. I'll probably start switching to macOS when buying new machines. The M# transition will be over by then, and it will be safe to do so.

Statistics show that Microsoft Windows has approximately 91% of the market share, while the Apple Mac OS has around 5% of the market share.

I'm not sure how this has anything to do with what I stated. As alternatives come down in price, people will start exercising those choices more. M1 was just released last year. It will take a while for the effects of this to reverberate through the industry, especially since people aren't just going to throw away the PC they bought 6 months before the new Mac Mini was released, simply becasue it exists.

I was around when WordPerfect and Lotus had the same market share of Windows an Word scrapped the rest; market share is not a static, written in stone parameter...

I use the M1 Mac Mini as my daily driver. MacOS is simply better than Windows, plus the continuity from desktop, tablet and Phone can't be matched by trying to mash Android into Windows.
I Do like Windows 10. Great OS, but i only use it for Gaming now. Apple's ecosystem is far better. if gaming ever goes to full blown linux support, I may drop Windows completely.
Microsoft finds ways to screw up everything they touch. I used to be a Windows fan. Not any more. Windows 11 is full of broken code. This is the first time Ever that I didn't update Windows to the new version.... sad.

Apple has OS for their hardware only. Windows works even on self assembled machines. Your comparison doesn't make sense. I am using W11 from day 1 of dev build and it's been working great with few bugs here and there which is expected but not show stopper.

"Windows is the cornerstone of their ecosystem - ESPECIALLY in the consumer market. It's the knot the ties everything together." Not really. Office, Teams and OneNote are the real consumer ecosystem these days, and they run on everything. Windows, Macs, iOS, Android. Windows is not even needed anymore. Azure, Windows Server, SQL Server, Exchange, Enterprise support, etc. is where the money is. MS makes nothing on free Windows. Windows is still needed by businesses, but consumers moved on long ago. Most consumers are way better served now by a phone and/or an iPad. Windows is way too cumbersome for casual consumer use.

I have upgraded on my old unsupported gaming PC, will see how it goes.

Waiting for Windows Perpetual.

I tried, but failed. Apparently Microsoft did not yet list the processor of the Studio 2 within their installer. The PC check says yes, the website says yes, but after downloading the update: "Unfortunately blalala..." :-(

My PC doesn't support Windows 11 but I have no intention of buying a new one just so I can install it.

Yes! .. in a year or two or three.. Once the many negatives are reduced and there are different features that give me any value over just a bit of new aesthetics.

Hi Upgraded and went back to Windows 10. So far I have these complaints and some of them are needs to be fixed or I will not install Windows 11. 1.
Taskbar is buggy on 2 screens, on the second screen when it is hidden, it just stays hidden no matter what you do.
2.
Taskbar freezes sometimes, needs to restart process to fix it.
3.
Dark mode is not consistent, why did MS not go all the way?
4.
Taskbar placement, only center bottom or left, that is a no go for me and others in my organisation.
5.
Design is nice, but no consistent, the old design is still there, why? Look at Wordpad! Why is Wordpad still a thing? Who uses it? Why not kill it?
6.
The enforcement of Edge and Bing when searching is no go, if I wanted to use Edge or Bing it is my choice, not MS. Feels like MS is trying to be Apple.
7.
For the first time in a long time I experienced a Windows crash, it took the machine down, just a reset, no warning?
8.
During login, system sometimes becomes very slow, like really slow, like freeze, it takes around 10-20 seconds and then it is back to normal?
9.
Another "funny" thing I noticed was on screen 2, the quality of the text seemed to be not that good compared to Windows 10. So I went back to Windows 10 and yes, my second screen on Windows 11 is quite bad??? Makes me wonder why the font looks so bad?
10.
Missing Clock on screen 2?
11.
Windows no longer synchronizes desktop wallpapers across devices with a Microsoft accounts?
12.
I can't change the size of the icons on the taskbar anymore?
13.
Drag and Drop is history when it comes to the Taskbar, why? who made that stupid decision? It feels like a beta and the more I tested it, the more beta it became and it also felt like a rushed release. It is not a finished product, but then again it is Microsoft and it is quite sad that they could not use some extra time on Windows 11.
It could have been awesome, but for me it is a failure like Windows 8, to many inconsistencies and wrong choices and of course MS do not listen to their customers, why should they? Windows 11 is testet on a brand new HP Probook, 16GB RAM, Ryzen CPU.

When did you revert to Windows 10?

I used the early versions of Win 11 and I tested the launch version for a couple of days and the difference was not that big. There are many bugs and inconsistencies and the Task bar is just worthless in my opinion. The adjustment of the task bar is something the testers have complained about and MS, they don't care. Windows 11 is close to be the Windows 8 https://www.neowin.net/news/ability-to-move-the-windows-11-taskbar-is-th...

Yes but have join that is inside program to get it 🙂

I upgraded back in June with the first Dev release. It's been rock solid for me since that first release. Updates have all gone smoothly. Surprisingly, hardware vendors have been quick to offer Windows 11 specific drivers already. So, no hardware issues. All of my applications run without issues as well. I don't really game. So, I can't really speak to that point. But, everything else has been flawless. My laptop runs faster and boots faster. Things have moved around a little bit and that will take some getting used to. But, if you are in IT and don't like updates/changes, you are in the wrong field. Gotta stay flexible and willing to learn/adapt.

If an admin did install windows 11 in it's current condition, he/she would be fired.

Sounds like you haven't spoken to many IT...

I'm retired, but worked in IT both for Deutsche Telekom and Lufthansa Logistics. What it sounds like is that you two idiots don't have a clue.

That was uncalled for, and against the policy of this forum. Be better...

Windows 11 is Beta Software. The only professionals who should even be considering upgrading are software developers - though they can easily run this thing in a VM to test their software, while using Windows 10 as the primary operating platform. Other business sectors are likely to stay on Windows 10 for a while. Windows 11 offers literally nothing of note for businesses. There is almost nothing there that increases productivity, but enough there to confuse and bewilder users who aren't "enthusiast-level" computer literate and would require some level of training to acclimate some changes. And no, Multi-Windows groups aren't good enough. Any company with an IT department that upgraded people to Windows 11 needs a new IT department; particularly in productivity-sensitive business sectors. That would be a disaster. Businesses do not run to Windows releases the way enthusiasts here do. Rolling back your personal desktop or laptop is not the same as rolling back 50-500+ managed PCs - which obviously cannot be done during the work day, for obvious reasons. If you have a problem with your PC, you deal with it in your personal time. If those people have issues with this update, they're calling the help desk. This is why no half-decent IT department would do this. It would do nothing but increase their workload exponentially for NO practical gains whatsoever. Whoever said this happened is almost certainly lying, unless their IT department is really that worthless.

" But, if you are in IT and don't like updates/changes, you are in the wrong field. Gotta stay flexible and willing to learn/adapt." I work in IT and have no problem with change, but it seems more like you are more an MS puppet that praises Microsoft for everything they do and if they mess things up, it is just an feature and the users just need to adapt. But if you have tested this piece MS cr.p you should have noticed the stackering amount of bugs and inconsistencies and then we have all the complaints about MS not listening to their user base. Take a look at this article:
https://www.neowin.net/news/ability-to-move-the-windows-11-taskbar-is-th... Windows 11 is an unfinished product and we are not gonna install anytime soon.

After mounting frustrations with Windows 11, I rolled back my system to Windows 10. Before it's too late Windows developers should pull their heads out of the their orifices and let the users have the start menu "they" want. Let the users do what "they" want with the task bar. Stop hiding tools and commands under layers of clicks. Let users add and configure widgets the way "they" want. Windows isn't about freedom anymore, it's about conformity.

My processor Ryzen 5 1600x doesn't support 11 not about to upgrade or possibly have to get faster memory right now. Has anyone installed 11 with this processor

No. I refuse to add more spyware, bloatware, adware, and such to my computers. I'll run Linux Mint on mine, and keep the Spouse-Unit and kids computers on Windows 10 (for now until I get around to putting Linux on them). The fact that you cannot install Home edition without a Microsquish account is a deal breaker. Plus the added adware which caused a build to break. Windows 11 is the new Windows 8.

Hell no. Not in this lifetime. Not while Nadella is still leading microsoft. This version is the biggest f you to its users in the history of windows versions.

I agree they don't listen same as with Windows 8. Other things I hate is the way MS is forcing the users to use Bing and Edge when they search for something, just no. And then we have Teams and of course MS decided to bring this abomination to Windows 11. My experience is that it is so bug infested and it is so tiresome to use, lack of anything. (I am forced to use this piece of cr.p everyday) Not a fan of Win 11 and MS decisions that forces users to use some crap.y MS software.

1. You can change the default browser and search engine within that browser. I think using Bing as the default search from the Windows Start Menu/Search Bar is fair game. Deal with it. 2. Teams seems fine. Microsoft needs a default communications solution in the OS. It doens't have to be the best ever, but it has to be serviceable and it has to work well. I have not really had any issues with Teams. The forcing of the Microsoft Account for Windows Home probably has much to do with getting people to use solutions like Teams. If 55% of Windows users end up using Teams - at least in the same capacity someone with a MacBook (but no other Apple Devices) uses Messages and FaceTime - that will be a win to Microsoft, and a fairly big incentive for remaining Windows 11 users to keep the feature enabled and use it. 3. Microsoft doesn't force you to use anything, and they aren't obligated to serve their competitors to you on a silver platter. At some point, use your pea sized brain. Stop expecting everyone else to do the thinking for you. Don't like it? "Google" Linux and don't let the door hit you where the sun doesn't shine. P.S. I've never really had an isuse with Bing, but I am from the US. No one here really should have any reason to complain about Bing as a search engine. It's practically indistinguishible from Google in 85-90% of cases. I use Duck Duck Go as the default search in my browser, but I routinely search from the Windows 10 Start Menu and I barely even think about the fact that the results come up in Bing, anymore. In fact, I think I stopped noticing until people started crying about that here.

I must be getting old. My desktop still works fine - does everything I need it to do; but it is 6 years old and won't upgrade to W11. And I don't care. I am not anti-technology. But software and hardware have matured to the point that - for me - the latest and greatest just don't make enough of a difference that I would divert cash from other nice things to upgrade. I'll probably wait till this machine actually malfunctions before upgrading.

Not yet. Windows 11 has performance issues with RX6000 GPUs and their infinity cache so I will wait for a fix first.

So far so good, my feelings and experience with Windows 11 as a gamer is great. I love it, and it's fun to me. The refresh rate option makes it more exciting.

Same here. No issues so far with anything I'm running, from Adobe CC to more esoteric, like Scrivener and Finale. I feel like most of the whining over the UI is much ado about nothing...

I have Windows 11 on my Surface Pro 4 from the insider program and it now has the final release on it. It runs fine. I'm not sure if I will continue to get updates though. I do miss timeline and the ability to drag shortcuts to the taskbar.

I sorted the TPM issue on the PC and then found out my Ryzen 5 1600 is too long in the tooth. I've had to get myself a used Ryzen 5 2600. It's in the post. Anyone want to buy a 5 1600? Thought not.
Windows Central Newsletter
Get the best of Windows Central in in your inbox, every day!
Thank you for signing up to Windows Central. You will receive a verification email shortly.
There was a problem. Please refresh the page and try again.