ASUS ROG Strix GL753 review: Great on-the-go gaming for a cool $1,000
How does the latest entry-level gaming notebook from ASUS stack up? Read on.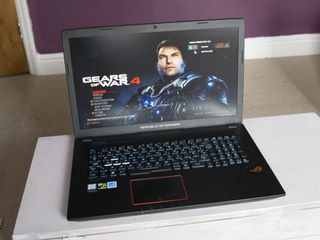 NVIDIA's latest generation GPUs has made a huge impact on the performance of gaming notebooks. While not totally comparable to their full desktop equivalents, the GTX 10 series did away with the lesser-powered mobile variants of the GPUs.
What that means is you get a laptop like this one, the ASUS GL753, that can boast both an attractive price and great gaming performance. This 17-incher sits purely at the entry-level end of the range, but that's no longer the compromise it used to be.
This is a great gaming laptop. It's not without flaws, of course, but if you're looking for performance on a budget, you're in the right place. For around $1,000 you get quite a lot of value.
ASUS Strix GL753 tech specs as tested
Display:

17.3-inch wide-angle display
1920 x 1080 resolution
Matte finish

Processor:

Intel Core i5-7300HQ processor
12GB DDR4 RAM
NVIDIA GTX 1050 4GB graphics

Storage

128GB solid state drive (SSD) and 1TB hard disk drive (HDD)
SD card slot
USB 3.0, USB-C 3.1, SD card, mini DisplayPort and optical drive
ASUS Strix GL753 design and hardware
Visually, the Strix GL753 is a lot like the GL702 we looked at in the past. It's the same size, with a 17.3-inch display, and it comes in the same black exterior that's broken up by orange flashes around the ROG logo on the lid. The only real external difference is the optical drive, which adds some thickness.
We praised ASUS for doing away with the optical drive on the GL702, so seeing it back in 2017 isn't necessarily a good thing. But hey, if you like optical drives on your laptop, you're in good hands here.
Like the GL702, however, the GL753 is quite light and portable for a 17-inch laptop. It weighs 6.6 lbs (3kg) so it's not lightweight, but it's nowhere near as heavy as some other large gaming laptops. Because of the relatively slim bezels around the display, it'll actually fit inside your bag without having to buy something gargantuan to throw over your shoulder.
The lightness once again comes from the use of plastic over metal, but it doesn't look cheap. ASUS's trademark ringspun pattern adorns the lid, and aside from the odd splash of color it's mostly a subtle affair.
Image 1 of 2
It does have ASUS Aura RGB lighting built into the keyboard, because everyone does RGB lighting nowadays. It's a nice keyboard, though, especially considering the budget-focused approach of this laptop. The keys have great travel and a nice crisp feel, and while the keyboard is probably not the first choice gaming input device for any keen PC gamer, you could use it on the go and not be too frustrated. The WASD keys are even highlighted so they stand out from the crowd.
Unlike the GL702, however, the highlighting of said keys isn't bright orange. The bright orange ones always felt like an obstacle to me, because, well ... my brain is weird.
The display is as good as you'll find on the more expensive GL702, as well, which is a bonus for this cheaper version. It boasts a 178-degree viewing angle and a matte finish, and it's a joy to look at. Colors are a tad on the warm side, but it's bright and vibrant and perfect for the job. It's "only" a 60Hz refresh rate compared to 75Hz in the more expensive models, but that's not the end of the world.
Anything more than a 1080p display paired with this graphics card would be a complete waste and an unnecessary expense. So that's also the right way to go.
More: Understanding monitor refresh rates
ASUS GL753 software
There are good and bad stories to be told here. The good is that ASUS's own ROG gaming application is as useful as ever and well designed. The bad story is that the Strix is loaded once again with bloatware, like every ASUS laptop to come across our desks in recent times.
There's McAfee, Evernote, ASUS's own apps, and a "gift center" that prompts you to install yet more apps. It's all completely unnecessary. Sure, you can make it go away, but that requires added time in the setup process that really is not needed. If all this stuff stayed in the background it'd be easier to accept, but it prompts you to try and use it. Sorry, ASUS, not you nor anyone is going to force McAfee down my throat, and you shouldn't be trying to do so.
Back to the good, though. The built-in ROG Gaming Center is a pretty useful tool. It's not as advanced as it is on some higher-spec ROG laptops, but it's a quick way to check temperatures, sound and display profiles, and disable the Windows key and the trackpad.
The app has been redesigned over older versions, for the better, and you can now control the fan speed even on this lower spec model. ASUS also includes a free subscription to XSplit Gamecaster, which can be used in conjunction to record and stream your games.
ASUS Strix GL753 performance
Inside the Strix GL753, you'll find a quad-core Intel Core i5-7300HQ processor, a 4GB NVIDIA GTX 1050 GPU and 12GB of RAM. What that equates to is solid gaming performance at higher settings. While the i5 processor might not suit creative types as well as an i7, for gaming it's just fine.
You also get a 128GB m.2 SSD drive and a 1TB HDD for mass storage. But as has been the case in previous ASUS laptops, the SSD isn't exactly fast compared to today's best. You can see how it compares to some other recently tested laptops in the table below.
CrystalDiskMark (Higher is better)
Swipe to scroll horizontally
| Device | Read | Write |
| --- | --- | --- |
| Razer Blade (960 EVO) | 2,079 MB/s | 1809 MB/s |
| MacBook Pro 13 (2016) | 1,549 MB/s | 1,621 MB/s |
| Spectre x360 512 | 1,332 MB/s | 589 MB/s |
| XPS 13 (9360) 256 | 1,287 MB/s | 794 MB/s |
| Surface Book 1TB | 1,018 MB/s | 967 MB/s |
| ASUS Strix GL753 | 541MB.s | 188 MB/s |
Geekbench 4.0 shows a much better result for the Strix in both CPU and compute tests. It's worth remembering that the Blade 14 and Surface Studio have i7 processors, while everything else in the table below has a dual-core chip. It serves as a good comparison, however, of where the Strix charts among other recently released laptops. The Kaby Lake i5 is a solid processor to have inside a laptop right now.
Geekbench 4.0 Benchmarks (Higher is better)
Swipe to scroll horizontally
| Device | Single core | Multi core |
| --- | --- | --- |
| Surface Studio | 4,200 | 13,323 |
| Razer Blade 14 | 3,774 | 12,638 |
| XPS 13 (9360) Core i7 | 4,120 | 7,829 |
| Spectre x360 Core i7 | 4,100 | 7,469 |
| Apple MBP 13 (2016; 28W) | 4,027 | 7,802 |
| Surface Book Core i7 | 3,948 | 7,415 |
| ASUS Strix GL753 | 4,159 | 11,341 |
What's interesting is to see how the GTX 1050 compares on compute scores to the mid-range mobile GPUs found in the Surface Studio and Surface Book. Simply put, it was better. It's a long way short of the score achieved by a GTX 1060 in the Razer Blade, but it's significantly better than the 965M in the Surface products.
Geekbench 4.0 CUDA (Higher is better)
Swipe to scroll horizontally
| Device | Score |
| --- | --- |
| Razer Blade 14 GTX 1060 | 139,603 |
| Surface Book GTX 965M | 63,029 |
| Surface Studio GTX 965M | 53,685 |
| ASUS Strix GL753 | 76,007 |
The Strix GL753 fared pretty averagely when put through a pair of 3DMark) benchmarks. We tested it using Fire Strike and the Time Spy DX12 test. Time Spy, in particular, was nothing to shout about, but the Fire Strike score isn't too bad considering the budget nature of this laptop.
Image 1 of 2
What matters more than synthetic benchmarks, though, is how well it performs in-game. With a lower-spec GPU, you have to make compromises to maximize performance. You can't go in and max out the settings and expect to play at an acceptable frame rate. Changing any number of settings will help you get the best frame rate possible, but for the sake of this review we just turned each title to high and let it run.
Here's what we're looking at:
Rise of the Tomb Raider — 41.55 FPS (High)
Dirt Rally — 76.36 FPS (High)
Gears of War 4 — 56.8 FPS (High)
Doom — 49 FPS (High)
GTA V — 137 FPS (High)
Make no mistake, none of these titles look bad at all on high settings, and aside from Rise of the Tomb Raider there are no other tweaks really necessary to enjoy smooth, great looking gameplay. You're at least over 30 FPS every time, which is the bare minimum to make something playable.
Ultimately the 4GB GTX 1050 cane out as a bit of a surprise. It's the second-to-the-bottom rung on NVIDIA's GPU ladder (only the 2GB version is below) of 10 series cards, and it performs remarkably well. Unless you're an absolute detail freak or going to be playing on a large external display, the GTX 1050 looks like a terrific choice for gaming on the go.
Easy(ish) to upgrade
ASUS is typically good at making it easy to upgrade some of the internal parts of its gaming laptops, and this Strix is no exception. You'll need to undo all the screws on the base of the Strix and peel off the whole cover, which gives you complete access to the inside of the laptop. This could go well, or it could be more difficult, like on our review unit that had a couple of stubborn screws that did not want to come out.
There's no warranty-voiding sticker, though, should you venture inside.
Inside, you have access to the sort of things you might want access to, namely storage and RAM. If you need more, or want faster storage, it's all standard parts so you can go nuts.
Strix GL753 review: Bottom line
While the Strix GL753 might be a budget gaming laptop, it still isn't cheap. However, what you get for your money is something that performs well in current games without the need to spend too much of your time tweaking settings. Comparing the PC to the GTX 1060 powered Strix GL702 shows that for the difference in price you lose one level of detail on your in-game settings and a little bit on the frame rate. That's not a bad compromise to save about $400.
If you're going to game purely on the laptop, then there's a lot of good sense in going for this cheaper option. It has most of what you'll find on the more expensive version and is a bit less expensive. It doesn't get as hot or loud under full load, and it even has an optical drive if you're the sort of person who really has to have one.
Where it falls down a little is the same place as all recent ASUS laptops: crapware. Nothing sours the setup process on a shiny new laptop like having a giant McAfee box pop up and try to get you to use it. It's like going out for a drive in your new convertible and suddenly getting caught in a downpour.
Otherwise what you get here is a great, entry-level gaming laptop that's capable enough to keep up with the demands of 2017 titles.
Pros
Well priced.
Great performance.
Light and fairly compact for a 17-inch laptop.
Cons
Bloatware.
Slow SSD.
Does it need an optical drive in 2017? Really?
Get the Windows Central Newsletter
All the latest news, reviews, and guides for Windows and Xbox diehards.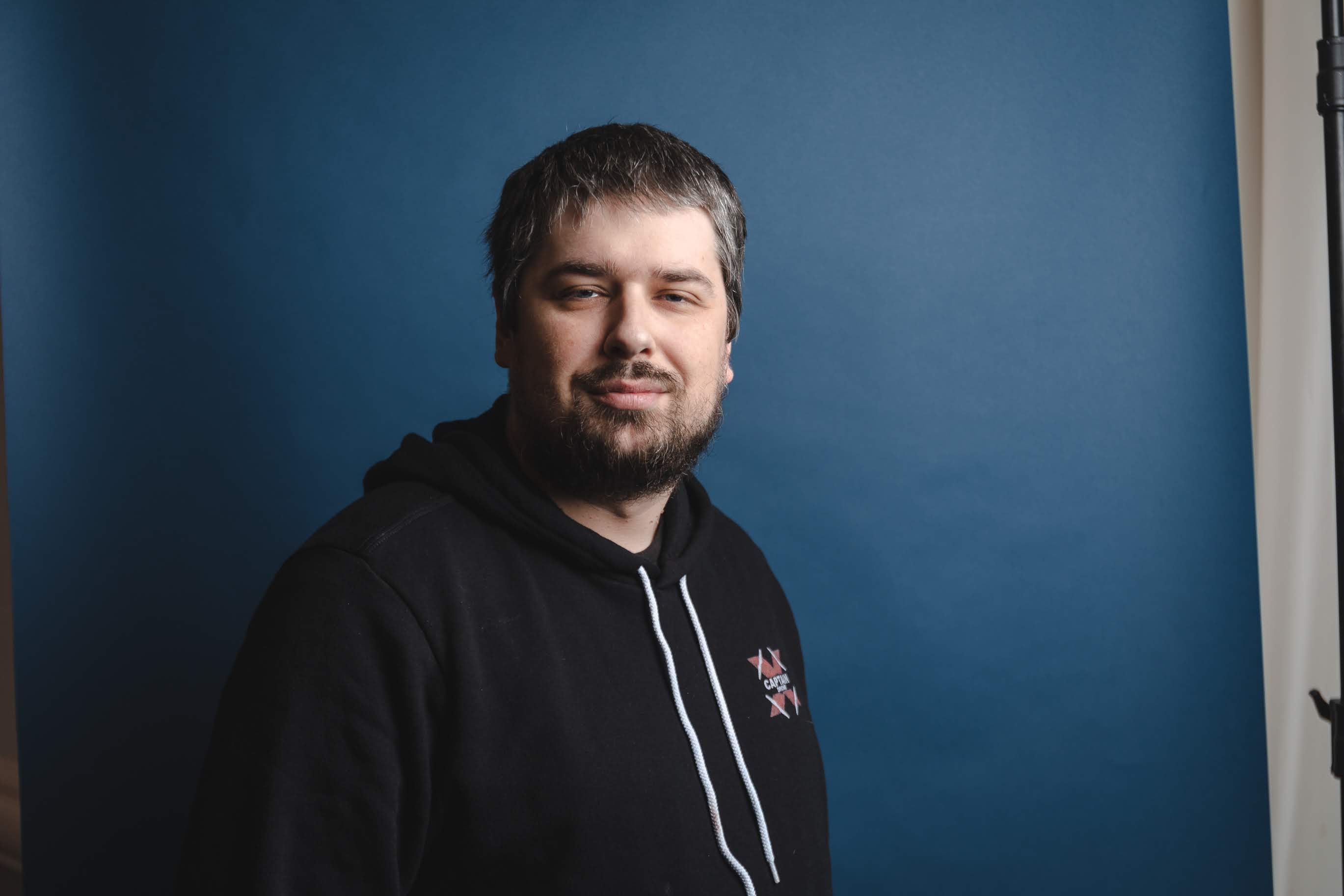 Managing Editor - Tech, Reviews
Richard Devine is a Managing Editor at Windows Central with over a decade of experience. A former Project Manager and long-term tech addict, he joined Mobile Nations in 2011 and has been found on Android Central and iMore as well as Windows Central. Currently, you'll find him steering the site's coverage of all manner of PC hardware and reviews. Find him on Mastodon at mstdn.social/@richdevine