While it's more than likely you're still holding out to actually purchase one at a reasonable price, it's time for yet another graphics card. NVIDIA launched the GeForce RTX 3070 Ti in May 2021 as a slightly beefier version of the RTX 3070. After the miserable RTX 3080 Ti launch, which was essentially a slightly handicapped RTX 3090, expectations for this new Ti GPU were low.
ASUS was kind enough to ship us the company's TUF Gaming GeForce RTX 3070 Ti for review. After a good many hours of playing ("testing") games and a few synthetic benchmarks to see how the card runs inside a chassis, is the RTX 3070 Ti as terrible as the 3080 Ti in terms of value, or is it somehow a contender for best graphics card?
ASUS TUF Gaming RTX 3070 Ti
Bottom line: While the RTX 3070 Ti as a GPU doesn't really sound exciting, the ASUS TUF Gaming RTX 3070 Ti graphics card is a compelling upgrade for anyone who has an older card. So long as you can find one at MSRP.
For
Impressive performance
Great value ampere GPU
Ideal for 1440p gaming
4K-capable at lower settings
HDMI 2.1, PCIe 4.0
Beefy cooling
Against
3070 Ti is a little too close to the 3070
Limited availability
ASUS TUF Gaming RTX 3070 Ti: Price and availability
Pricing is difficult to tackle for graphics cards since stock shortages and scalping have caused them to increase across the board. While they are coming down over time, we'll still urge anyone to avoid buying one unless it's close to the MSRP. NVIDIA set the starting price for the RTX 3070 Ti at $599.
Aftermarket cards generally cost more than the base pricing NVIDIA (and AMD) sets, but ASUS kept the asking price for the TUF RTX 3070 Ti at $599. The company informed us that it's working with retail partners to ensure the cards supplied do sell at the recommended retail price and not an inflated amount. Good luck finding one.
ASUS TUF Gaming RTX 3070 Ti: Specifications
Swipe to scroll horizontally
Category
RTX 3070 Ti
RTX 3070
Architecture
Ampere
Ampere
Process
7nm
7nm
CUDA Cores
6,144
5,888
RT Cores
48
46
Tensor Cores
192
184
Core clock
1580 MHz
1500 MHz
Boost clock
1770 MHz
1725MHz
Memory
8GB GDDR6X
8GB GDDR6X
Memory speed
608GB/s
448GB/s
Memory interface
256-bit
256-bit
Bus standard
PCIe 4.0
PCIe 4.0
TDP
290W
220W
Recommended PSU
750W
650W
Power connectors
2x PCIe 8-pin
1x 12-pin
1x PCIe 8-pin converter included
Ports
1x HDMI 2.1
3x DisplayPort 1.4a
1x HDMI 2.1
3x DisplayPort 1.4a
Dimensions
110mm x 201.8mm
(4.33 x 7.94 inches)

Row 15 - Cell 2
The NVIDIA GeForce RTX 3070 Ti is essentially the same as the non-Ti RTX 3070, but with slightly higher clock speeds and faster memory. The upgraded GDDR6X VRAM allows for a total bandwidth of 608GB/s, which is a substantial improvement over the RTX 3070.
That's about it for the improvements, which is why the RTX 3070 Ti is a slight disappointment to many on paper. All of this requires a slightly beefier PSU and adequate case cooling, thanks to an increased power thermal design power of 290W.
ASUS TUF Gaming RTX 3070 Ti: Design and features
The TUF Gaming series from ASUS doesn't contain its flashiest graphics cards. Instead, these gaming machines are designed with those on tighter budgets in mind. It's about $200 cheaper than the Strix RTX 3070 Ti, but does come with lower clock speeds, a weaker overclock, and less RGB lighting.
But one shouldn't overlook a TUF Gaming card. This RTX 3070 Ti from ASUS is a beast on paper, surpassing the set clock speeds by NVIDIA thanks to easy overclocking. It's also rocking a tri-fan setup to help keep the memory, chip, and all other internal parts cooler under heavy loads. While it may not be the flashiest graphics card around, I really dig the understated look.
Image 1 of 3
While this is the "more affordable" RTX 3070 Ti, ASUS managed to include an all-metal shroud with three dual-ball bearing axial-tech fans upfront. Even the fan rotation has been optimized for reduced turbulence, which we weren't able to confirm but temperatures were solid after running some high-end games and benchmarks.
Beneath the shroud and fans are two heatsinks, one side dedicated to the GPU and the other for RAM. This can clearly be seen on the side, as well as a small RUG RGB logo (that can be hidden behind cabling if ran from below) and sizable GeForce RTX branding. The passive cooling on this card is massive.
On the rear of the GPU is a metal bracket to help with graphics card sagging. While the ASUS TUF Gaming RTX 3070 Ti isn't as heavy as larger and more powerful cards, you can still notice a slight dip from left to right after installed onto a PCIe slot. Interestingly, ASUS took a leaf out of NVIDIA's book with a cut-out in the metal backplate for air to pass through from the right-most fan, much like the RTX 30-series founders edition GPUs.
On the rear of the GPU is the usual array of three DisplayPort 1.4a and a single HDMI 2.1, as is the case with most RTX 3070 and RTX 3070 Ti cards. If one looks closely to the left of the dual 8-pin power ports, a small toggle allows for a quick switch between performance and quiet modes.
ASUS TUF Gaming RTX 3070 Ti: Performance
Performance-wise, there's little to complain about with the ASUS TUF Gaming RTX 3070 Ti. It performs admirably at 1080p and 1440p, allowing you to crank up the visual settings to the highest without sacrificing gameplay. NVIDIA did a solid job with the architectural improvements with RTX 30-series cards and DLSS is almost like magic.
The RTX 3070 Ti is very close to the RTX 3070, which means the performance is also close between the two GPUs. Starting with benchmarks, I managed to score 16,470 in Time Spy, 7,156 in Time Spy Extreme, 16,909 in Fire Strike Extreme, 9,197 in Fire Strike Ultra, and 8,723 in Port Royal. These are in line with expectations — no complaints with how the ASUS TUF Gaming RTX 3070 Ti performs.
Swipe to scroll horizontally
| Category | Spec |
| --- | --- |
| OS | Windows 10 Home |
| CPU | AMD Ryzen 9 5950X |
| GPU | ASUS TUF Gaming GeForce RTX 3070 Ti |
| Motherboard | ASUS Strix X570 |
| Storage | Sabrent 4 Plus 1TB |
We went with an AMD Ryzen 9 5950X for the test bench to ensure the CPU wouldn't be bottlenecking the GPU. As you can see from the charts below, the RTX 3070 Ti pushes ahead of the RTX 3070 comfortably, trading blows with the AMD RX 6800. Whether this slight improvement is worth the additional $100 is another question.
Image 1 of 10
If you're planning to game at 1440p, you won't have any issues running the latest games at max settings with the RTX 3070 Ti. It'll start to struggle a little at 4K, which is where you really should be in the RTX 3080 or RTX 3090 range for the best 4K experience.
ASUS TUF Gaming RTX 3070 Ti: Competition
The two main competitor GPUs from NVIDIA is the RTX 3070. The 3070 Ti is meant to be a spiritual successor to the RTX 2070 SUPER, which it absolutely is when looking at the numbers. The only drawback is the fact the RTX 3070 exists and it's so close in performance. This makes it great for upgrading your GPU, but terrible if you want the best bang for your buck.
The RTX 3070 Ti is a full $100 more expensive than the non-Ti version of the GPU, which makes us wonder if the additional 5% performance boost in games really is worth it. It may be a better option (once GPU prices return to normal) to save up a little further and choose the RTX 3080.
If you're absolutely set on buying an RTX 3070 Ti, however, this aftermarket card from ASUS is a solid choice.
ASUS TUF Gaming RTX 3070 Ti: Should you buy it?
Who it's for
Those who want a high-end 1440p gaming experience
Those who want to try out ray tracing and DLSS
Those who want to spend about $600
Those who are looking for a generous upgrade over Turing GPUs
Who it isn't for
Those who want the best gaming experience
Those who want the best value GPU
Those who want to spend less than about $600
Those who want a GPU today
Those who can buy an RTX 3070
NVIDIA shot itself in the foot with the 3070 Ti, which is a shame for vendors like ASUS as the TUF Gaming RTX 3070 Ti is a very capable graphics card. The cooling solution is top-notch, and the Ampere architecture allows for some serious frame gains over the previous generation of RTX cards. It's just a little lost in the now flooded catalog of RTX 30 cards from NVIDIA.
The global shortage of semiconductors, the global pandemic, as well as other factors like cryptocurrency mining and working from home, have all increased demand for graphics cards far beyond what factories are able to supply.
If you were to take a quick glance at NVIDIA's lineup of RTX 30-series GPUs, however, you'd be hard-pressed to wonder if there's a shortage at all. The company clearly wants to sell as much silicon as it can and prevent AMD from continuing to make gains like it has with processors against Intel. The RTX 3070 Ti just isn't a good value proposition.
It's not as bad as the RTX 3080 Ti, but when you look at the price difference of around $100 for the RTX 3070 Ti, you're not actually getting that much more performance. Still, if you were to look at the RTX 3070 Ti and simply cannot buy a normal 3070 or have some budget to spare for a slightly better GPU, this ASUS card is worth considering.
So, who is the ASUS TUF Gaming RTX 3070 Ti designed for? It's a better 1440p gaming card than the RTX 3070, allowing you to enjoy slightly better performance in most games. You'll notice anywhere up to 5% gains in PC titles, which doesn't sound much, and it certainly diminishes the price-to-performance ratio for the RTX 3070 Ti.
It's the better choice for performance, but not for your wallet. Thankfully, ASUS did a killer job with the build quality, design, and features with the TUF Gaming RTX 3070 Ti. There's even a little headroom for boosting clock speeds above the preset values from NVIDIA to get a little more out of the card.
It's a great gaming graphics card, but just not the best in terms of value, unless you're upgrading from an older GPU.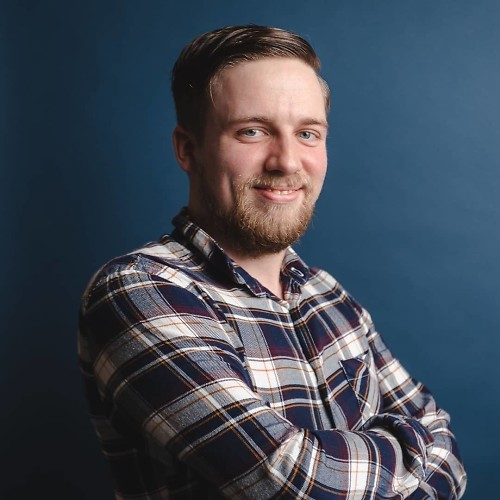 Rich Edmonds was formerly a Senior Editor of PC hardware at Windows Central, covering everything related to PC components and NAS. He's been involved in technology for more than a decade and knows a thing or two about the magic inside a PC chassis. You can follow him on Twitter at @RichEdmonds.