Whether you're a Minecraft, Fallout or Solitaire player, we recommend installing Avast Internet Security as your antivirus program. The software has a Do Not Disturb mode that automatically recognizes when you start playing online games and suspends nonessential functions, like scheduled PC scans and popup reminders, until you're done gaming. This lets you play without interruption and with the most computer resources available to lower the risk of buffering or lag during playtime, while still being protected from viruses, spyware and ransomware.
$60 a yearBottom line: It's expensive, but Avast Internet Security is the top antivirus solution for PC gamers because of its automatic gamer mode, overall protection ability, and peak performance without causing drag.
For
Automatic game mode
High protection score
Wi-Fi inspection
System scanner
Against
Expensive
Separate mobile download
The best part of Avast Internet Security
Image 1 of 3
The best part of Avast Internet Security is its Do Not Disturb mode, or gamer mode. This feature recognizes when you visit any online game site and immediately suspends non-critical functions like scheduled scans or popup reminders and messages. It still monitors and stops any malware attacks, but in gamer mode Avast uses fewer resources so your computer runs at its best and doesn't cause any slowdown, buffering or lag while you play. We tested this tool thoroughly, in addition to overall performance, and Avast is really good at protecting your PC without causing noticeable lag in the first place, but it is especially impressive in gamer mode.
Avast automatically keeps a file of all the game sites you visit, though you can manually add more, to ensure no matter which game you're playing, gamer mode is quickly enabled every time. The Do Not Disturb mode is also turned on when you watch videos online or expand your view to full-screen.
When we tested Avast's protection ability, we attempted to either download or access over 350 live malware samples from online. Avast did a good job of blocking us from accessing phishing schemes and websites that have viruses and other threats hidden on them. It also stopped malicious files from fully downloading and infecting our computers. It earned an overall score of 98 percent. And because Avast has secure delete, most of the threats it stopped were instantly scrubbed without ever hitting the quarantine folder.
A few threats did make their way to our computers, however. Most of these were recognized and stopped by Avast automatically. The last couple were found during a deep virus scan. These threats were sent to the Avast quarantine folder and held until they were permanently deleted.
Along with great virus protection, Avast Internet Security comes with a firewall and Wi-Fi inspector. Together these tools monitor your internet connection to make sure nothing suspicious is sneaking in or communicating with your PC. It also ensures you are the only one connected to your internet service and bumps off anyone trying to piggy-back or steal your service.
The system scanner, known as Avast's Smart Scan, looks for other vulnerabilities where hackers, spyware, and ransomware can sneak in. This includes weak or outdated passwords, outdated software, and add-ons. Finding these points helps further protect your PC and helps it run faster. The Browser Clean-up clears your online history and removes trackers, add-ons, and extension you didn't authorize.
Avast also has a behavior shield that recognizes suspicious behaviors found in most malware and uses this information to stop zero-day or newly-discovered threats that haven't yet been named or added to malware databases. Its cloud protection continually scans the internet for new threats, too, and quickly adds them to databases before they have a chance to infect anything, which helps protect all antivirus users.
Along with the computer protection program, Avast also comes with a secure browser. It feels and works much like Google Chrome and lets you import all your bookmarks and settings from Chrome. It has the Avast safe browser extension already installed, which helps detect and block malware files and dangerous websites. You get access to Avast's VPN that hides you completely while online so you can't be tracked be spyware, adware, keyloggers or other internet snoops.
As an Avast Internet Security user, you have access to Avast's mobile security programs, as well. The tools let you secure both your PC and cellphone. You can manage settings and scans from a single online dashboard without having any of your protected electronics physically in your hand. Avast also gives you full access to a lot of customer support including telephone and live chat.
The pitfalls of Avast Internet Security
Image 1 of 3
Avast Internet Security is expensive. And for the $60 price tag, you only get one user license. Several other great antivirus programs give you three or more licenses for half that price. However, it's worth the extra bucks if you're a gamer because Avast blows everyone else out of the water with its game mode.
You can protect cell phones with Avast Internet Security, too. However, you will need to download a separate program that works on mobile and purchase additional user licenses for this to work, which makes it even more expensive.
You can see other security programs and compare Avast to them in our roundup of the best antivirus software for Windows.
Should you buy Avast Internet Security?
If you are a diehard PC gamer, buy Avast Internet Security. This antivirus software has an impressive gamer mode that automatically enables when you start playing, so you don't have to manually turn it on. It also doesn't cause slowdown to your computer and has a high, 98 percent protection score. And it's Wi-Fi inspector makes sure no one is trying to steal your internet, which also affects how fast your connection is and your overall gaming experience. But even if you're not a gamer, Avast Internet Security is still an impressive computer program that comes highly recommended.
Avast Internet Security scores highly for malware protection, though it did let a couple viruses slip by during our testing. It did a good job rounding these up during virus scans, though, and didn't cause any slowdown to our computers while it ran. However, it still impresses even more with its automatic gaming mode that suspends scans and other noncritical functions while you play or watch videos online so you have all the PC resources you need. It is a bit pricey, but overall, we comfortably recommend this product.
Best PC protection for gamers
Best PC protection for gamers

With an automatic game mode, top performance without cutting into crucial computer resources and impressive protection, Avast Internet Security it the best antivirus software for online gaming.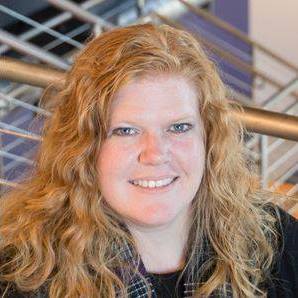 Nikki is a commissioned editor for Future Plc covering internet security including antivirus and VPN. With over 18 years of research and writing experience, and 11 years of testing and reviewing internet security solutions, Nikki knows how to dive deep to get the information consumers need to make better buying decisions. She is also a mom to 10 children, and personally uses many of the products she reviews to ensure the safety of her own family.