Backward compatible boost makes Call of Duty: Black Ops II the 10th best selling game of April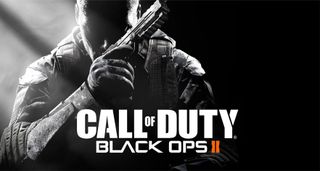 It seems that all of that pent up demand for Call of Duty: Black Ops II on Xbox backward compatibility paid off for Activision. For the month of April, the same month that it was added to the backward compatible list, Call of Duty: Black Ops II amazingly managed to come in as the tenth best selling game in North America, according to the latest numbers from NPD Group. Not too shabby for a game that came out five years ago.
Black Ops II finally hit the backward compatible list on April 11 after months of massive demand seen across social media. And while it's generally safe to assume games hitting the list see a decent bump in sales after they're released, Black Ops II even managed to best last year's Call of Duty release, Infinite Warfare, which came in at number eleven.
Here's a look at the full top ten, in order:
Mario Kart 8 Deluxe
Persona 5
The Legend of Zelda: Breath of the Wild
MLB 17: The Show
Tom Clancy's Ghost Recon: Wildlands
Grand Theft Auto V
Mass Effect: Andromeda
NBA 2K17
Overwatch
Call of Duty: Black Ops II
It'll definitely be interesting to see what the game takes Black Ops II's spot as the most requested backward compatible title, and whether it sees a similar boost once hitting the program.
Dan Thorp-Lancaster is the former Editor-in-Chief of Windows Central. He began working with Windows Central, Android Central, and iMore as a news writer in 2014 and is obsessed with tech of all sorts. You can follow Dan on Twitter @DthorpL and Instagram @heyitsdtl.
Let's hope this encourages other publishers to approve more of their games for BC.

I hope so too, it's free money for them (depends on licensing issues)

Infinite Warfare multiplayer sucked

I'm considering picking up BOII but I have BOIII right now so...

but people told me backward compatibility is just a gimmick that doesn't sell anything

It's not a gimmick, it's a feature.

Not according to PS4 boys.

Really? I never saw anyone call it a gimmick. If you're saying the truth, why don't you post me a link of people calling it that, so that I can educate them....

As expected no links... That's says a lot actually... :)

The fact GTA V is still selling so consistent is more amazing to me

It's kinda sad.
Nintendo Switch owners have Mario kart 8 Deluxe and The Legend of Zelda: Breath of the Wild.
Sony's PS4 owners have Persona 5 and MLB 17: The Show.
MS's XB1 owners have Call of Duty: Black Ops II (released in 2012)!!

MS's XB1 has titles 5-10......... They are all on XB1. A tad "misleading", huh?

I thought it was obvious.
I'm obviously talking about current gen console exclusives not 3rd party games that's on other next gen consoles. I didn't think people would defend this... The list tells a story and it just looks sad for me...

Why does it matter to you? We also have torrent clients, media centers, live-tv, thousands of other usages for our boxes that the others don't even remotely have. I feel more bad for those people because they are so limited and locked in.

It matters because I'm a gamer. These are the top selling games not features. I buy next-gen consoles to play next gen games not for "features... I want console makers to constantly invest in making games and not to rely on these "features".
As a gamer, I'll take new games over a torrent client ANY TIME!!! I don't believe gamers would support this... On the other hand a "fan" of a company would defend it, so...


Persona 5 is on PS3 Breath of the Wild is on Wii U Mario Kart 8 Deluxe is a port from Wii U The only "next-gen" games on that list are multiplatform (and MLB The Show 17).

Well, I DID SAY "current gen console exclusives".

Played with my son the other day they need to patch the mod people are using to put them in God mode.

The cool thing about Blizzard games is that they're made to work on almost any PC. Even a laptop with a Core m3 processor and 4GB of RAM can play any game they make, including Overwatch.
Windows Central Newsletter
Thank you for signing up to Windows Central. You will receive a verification email shortly.
There was a problem. Please refresh the page and try again.