Batman: Return to Arkham will finally answer the Bat signal on Oct. 18 for Xbox One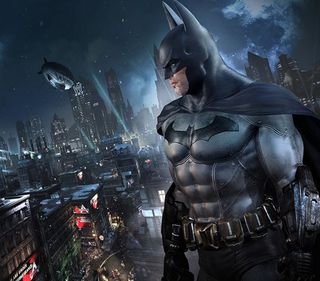 Warner Bros. Interactive has announced a new release date for Batman: Return to Arkham for the Xbox One and PlayStation 4. The game, with remastered versions of Batman: Arkham Asylum and Batman: Arkham City will be released on October 18.
The reveal of the new release date was posted on the official Batman Arkham Twitter page. Originally, Batman: Return to Arkham was supposed to be out in late July, but Warner Bros. Interactive made the decision to delay its release for "additional time to deliver a polished Batman Arkham game experience."
The remasters included in Batman: Return to Arkham use Unreal Engine 4, rather than the older Unreal Engine 3 which was used in the original games made for older console platforms. In addition, the games will include all of their post-release DLC and Game of the Year content. Developer Rocksteady created the games originally, but their remasters are being handled by Chinese company Virtuous.
Windows Central Newsletter
Get the best of Windows Central in your inbox, every day!
Another what? It's a remaster. Posted via the Windows Central App for Android

probably didn't read any further than the title

I did, I just misunderstood "The game, with remastered versions of Batman: Arkham Asylum and Batman: Arkham City" - seemed to me like a new game came with the remasters as well.

Any specifics on what the newer engine could improve in the game compared to say the PC originals

Textures mostly. Though the Arkham series always looked marvelously. From some pictures, there is some difference in lightning and wholly different features, like being able to use PBR, however in one trailer the overall visuals looked worse than last-gen. We'll wait and see.

I watched a side by side video of PS3 vs PS4 versions. There are some places that's it hard to tell the difference. But, overall, the contrast was better, and they used less "distance fogging" to make up for lack of processing. In the old games, especially Asylum, they used a lot of a fog effect to blur backgrounds. In the remaster, you could see into the distance very clearly. Facial expressions seem a little more natural as well. I loved those games, I will likely pick up a copy.