Battlefield and Forza games get discounted in this week's Xbox Deals with Gold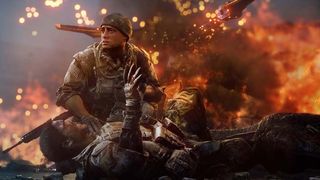 Microsoft has revealed the discounts that Xbox Live Gold members can get for digital games in this week's latest Deals with Gold promotion. They include price cuts on games in the Battlefield and Forza series.
Here are the games that are a part of the sale this week, which will last until June 20
Xbox One
Xbox 360
In addition, the Xbox One game Limbo and the Xbox 360 game Tekken Tag Tournament 2 (playable on Xbox One via backwards compatiblity) are both free to download for the next week for Xbox Live Gold members. Which game or games will you be buying on this list this coming week? Let us know in the comments!
Windows Central Newsletter
Get the best of Windows Central in your inbox, every day!
I will be buying again fm5 and fh2

Fh2 still costly :( Posted via the Windows Central App for Android

You would think with a sequel coming out in 3 months it would be a little lower.

Lol the price for the 360 version in my country isn't much of a discount

Bought hardline! Thinking about getting battlefront also Posted via the Windows Central App for Android

I don't even own an Xbox One but considering buying battlefield 4 & Hardline. Hopefully One day I'll get an XB1. Have more important things to spend $$$ on right now though..

Same here. Lol.
But I won't buy battlefield 4 & hardline, insteas subscribe to ea access when I get my console! Posted via the Windows Central App for Android

I would like to buy Battlefield 4, but the expansion packs and achievements are worth more money... It could be free or even less expensive...

Bought FH2 specifically so I could drive around in a Tesla. Discover it's behind a $20 VIP DLC paywall.

Only thing that caught my eye is the fm6 porch dlc is on sale & maybe fm6 standard(if only the bungles included the f&f dlc). Fh2 360 is still to expensive to go digital when I got it for much less @ retail