Become a video game developer with Game Dev Tycoon for Windows 8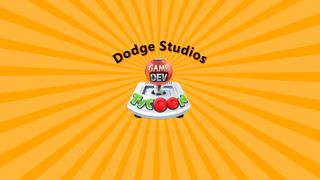 Have you ever played through a video game you really enjoyed and thought to yourself, "Wouldn't it be great if I could run my own video game developer studio?" Well, now you can with Game Dev Tycoon by Greenheart Games (www.greenheartgames.com). The Windows 8 title is a simulator that puts the player in charge of a video game studio, which all starts in the garage.
Building the first video game for the PC or competing console to eventually running a well known studio with a number of employees working alongside the founder, it's possible to go from nothing to having thousands of fans in Game Dev Tycoon. We should note, however, that this game is for those who enjoy simulation over actual video game development - there's no actual coding or graphic work involved.
While the player has control over parameters and details of any particular title, the game generates a project through multiple configurable inputs that govern the end result. Whether or not reviewers and fans rate and enjoy the video game you produce is entirely down to topics, bonus features of your in-house game engine and how much employee effort is poured into each phase.
As one will notice from screenshots provided in this article and on the Windows Store, Game Dev Tycoon's user interface is simplistic, almost Metro-looking. This is the design Greenheart Games opted to implement for the gameplay and controls to be easier for players to familiarise with. It makes sense and ensures that more of the focus is on content instead of fancy effects and pointless animations.
So what's the game all about, and is the player simply thrown into a given situation? No, there's a story all right. The simulation takes the player and his (or her) studio through the years of video games. Starting in the 80s, the player has access to the PC and the early stations. From then on, the mBox and Playsystem come in, with the likes of Gameling and TES to build the best (or worst) video games through the years.
You'd notice we used different words for the game consoles to avoid licensing, which is exactly what Game Dev Tycoon does. But this is viewed as a humourous addition to the gameplay. Console titles are ingeniously crafted, here are a handful:
mBox - Xbox
Playsystem - PlayStation
Gameling - Gameboy
PPS - PSP
TES - NES
But is the game worth the buck? It's available for $7.99, which might sound fairly steep for such a simplistic title, but the hours that can be poured into a game studio make up for empty wallet. A trial is also available in a lite version of the app. For those who love lists, here's a quick look at some of the features found in Game Dev Tycoon:
Start your own game development company in the 80s
Design and create your own games
Research new technologies
Create your own custom game engine
Move into bigger offices
Forge a world-class development team
Develop employee attrivutes through training
Unlock secret labs
Conduct industry changing products
Unlock achievements
It's a humorous title that packs a number of features to provide an inuitive interface and have the player coming back for more, even when the next generation consoles arrive and the game is considered to be over (though the player is provided a choice to carry on after the game is complete).
As a simulator, there's not too much focus on managing each and every factor of a company or video game development, but enough to keep the enjoyment and engagement levels high.
You can download Game Dev Tycoon (opens in new tab) from the Windows Store for $7.99. The free lite version (opens in new tab) is also available, which sports limited gameplay.
Rich Edmonds is Senior Editor of PC hardware at Windows Central, covering everything related to PC components and NAS. He's been involved in technology for more than a decade and knows a thing or two about the magic inside a PC chassis. You can follow him over on Twitter at @RichEdmonds.
Seems very similar to game dev story. Very similar.

Sadly though the graphical charm doesn't seem to carry over. Kairosoft makes fantastic games.

I'm noticing that a lot. Many of the games are just missing the graphical harmony and the personality to make them great games.

I've been hoping and praying Kirosoft would release their titles on WP. They are some of my favorite. This like a clear knockoff, and I'm not sure its really worth the money. Hopefully with WP8's now coding, they can start porting their games over... I'll wait for then.

Played the trial when it was first launched and purchased it once the full version came out. Its a great game with alot of varying degree of play options/selections. Price is a little high but I appreciate the uniqueness and support of the developers.

I just wish there was a proper business simulation game. Tips anyone?

http://en.wikipedia.org/wiki/Lemonade_Stand

not near enough tycoon games anymore!

There is a backlog of WP games that needs reviewed, and you guys review 2 Windows 8 apps in one day. That sports tweet thing and this.

It may be that they are understaffed, that was our problem before our peopel started stepping up again.
With that said, I wouldn't call this a review. More like an overview of what the game does, and I think that was its purpose.

Like what, for example? They're not going to review every game that comes out...

This is a hugely addictive game, unfortunately the full version is only for x86 systems due to some bugs they're having. Hopefully this will be sorted soon and I'll have it on my Surface!

Yeh i got the demo of this and couldn't wait for the main game. Got in my PC now and need it to be available on ARM so i can play on me surface. Great first game though.

Bought this game, enjoying it! its pretty hard though ive already gone bankrupt :(

The game is fun., some inputs to the devs if they are reading this. The time cycle is way fast, flat out someone can finish this game in may be 4-5 hours. Can be made a proper simualtion by adding in business strategies Poach talent from rival firms Right now the make staff is 6., probably being a tycoon game you will require a multistory HQ with huge staff across multiple departments (Producers, designers, artists, developers, QA, HR, marketing...etc). This creates gameplay scenarios for hiring and firing whole departments. Create a environment where you compete with other gaming companies for the market share Business Takeovers., hostile takeovers ect will make it fun Create some stock options where you can buy rival company stocks and use this in aquisitions and mergers
All the above would make it an awesom tycoon game.


This is one of the few apps I paid for in the Windows Store, its a fun game, but too short, it took a few hours to finish the game's 25 years and did OK, got the big office, released a perfect 10 game, and had a few millions in the bank, won G3.
I kept on playing, I released my own cosole and a fantacy RBG MMO for it, I released an expansion a year and made billions each month (also paid billions each month for server costs), I kept going until my company was more vaulable that apple.
I'd love to see the game updated with Rajashekaran S's suggestions above. it would be nice to see the company go huge, and be able to make acquisitions, for example buying a small company that make mobile games so you can create a mobile devision etc...

Can you please suggest a few tips for people who are playing this game like me to score higher review ratings? Any general strategy for games? any trends you noticed in the parameters?

any game like that on WP ?
Windows Central Newsletter
Thank you for signing up to Windows Central. You will receive a verification email shortly.
There was a problem. Please refresh the page and try again.