You can now sign up to beta test the Torrex BitTorrent client on Xbox One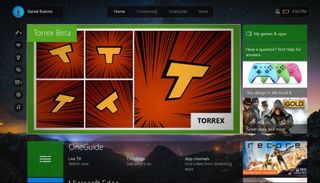 The beta version of the Torrex BitTorrent client for the Xbox One is now officially available. People who want to participate in the beta can now sign up to check it out.
In order to try out the Xbox One beta, Torrex users can email the developer FineBits OÜ at info@finebits.com with their Xbox Live Gamertag and their Microsoft Account ID. The Torrex app will allow Xbox One owners to Torrex to download, seed, and even play, and video files downloaded.
Browser for Torrex is here!
Due to Xbox developer limits, users will need to add the torrent files via an external USB drive and not through the Edge browser. However, FineBits OÜ does have a solution to this issue, which is why they developed their own browser that can hand-off torrent files to Torrex when on the Xbox. The app is just called 'Internet Browser' by FineBits OÜ, and it is a free add-on.
Users are strongly encouraged to download and use this app on the Xbox One in conjunction with Torrex for the full experience.
Windows Central Newsletter
Get the best of Windows Central in your inbox, every day!
Kinna cool but already got that on my wm10 and pc. My Xbox is my pirate free machine and I want to keep it that way.

Emulator, on the other hand, I would flip my words so fast and become the pirate on day one!!

Yeah last thing you want is a virus on your Xbox, although I have never seen one infected before.

Just be be clear. I am very anti pirate kinna person. But there is no other choice to play my favorite games on my favorite system. I had ps4 but sold it cause I believe in the long run windows store will out last Ps store. I don't want my digital collection to disappear.

Registered to beta test, thanks for the heads up

Registered but how to download to xbox

Downloaded. I use Xbox app for windows phone to paste the magnets links

Brilliant idea, easier than using that browser they made