Big Twitch streams coming from Windows Central: Halo, Sunset Overdrive, and more!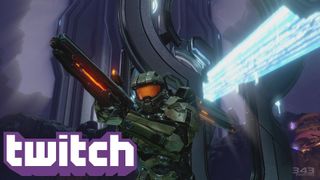 One of our initiatives at Windows Central is to bring you guys as many quality Xbox One Twitch streams as we can. We're talking about previewing big retail games and catching up on downloadable titles you might have missed. It's fun for everybody. We get to know you, you get to know us and each other, and everybody can watch a game being played.
One of those games will be Halo: the Master Chief Collection, which we'll be streaming not once but twice next week! We also have streams coming up for Sunset Overdrive and Zombie Driver: Ultimate Edition that you won't want to miss. Some of these will involve the chance to play with the Windows Central staff and/or win great prizes. Keep reading for our streaming schedule, prize details, and word on our new Twitch channel!
A tale of two channels
First, let's talk about our channels. Twitch does not allow the renaming of channels, so we've had to leave our old Twitch.tv/WPCentral channel behind. In its place, we have two channels:
The first is my personal Twitch channel, and the second is our general site channel. We'd like you to subscribe to both, because we'll use both for different things. The streams we discuss in this story will all come from Twitch.tv/EastXTwitch.
What's the best way to experience Twitch? If you don't have a PC, you can get the Xbox One or Xbox 360 Twitch app and watch from the comfort of your couch. Or grab the unofficial app Livegaming for Windows Phone. It has plenty of great features, including the ability to chat along with your fellow viewers.
See us play Halo: the Master Chief Collection before it comes out!
Halo: the Master Chief Collection is a collection of all four Halo games that starred the Master Chief, now remastered for Xbox One. Although the game won't be available until November 11, you can get an extra-early glimpse by watching us play next week!
On Wednesday, October 29 we'll be playing one campaign mission each from Halo 1 and 2 on the Master Chief Collection. The next day, Thursday, October 30th we'll follow up with one campaign mission apiece from Halo 3 and 4.
Tune in to see how great the games look on Xbox One, how bad I am at first-person shooters in my old age, and to experience the comradery of Twitch chatting with your fellow Windows Central readers.
Oh, and you can also win some sweet prizes! Each day we'll give out three codes for Xbox Live credit and one 3-month Xbox Live Gold membership.
Tune in to Twitch.tv/EastXTwitch on October 29 and 30 at 8pm Central (9pm Eastern/6pm Pacific) to see the game and maybe score a prize!
Halo: the Master Chief Collection – Xbox One – ~65 GB – $59.99 – Amazon Link

(opens in new tab)

– Xbox.com Link

(opens in new tab)
Let's play Sunset Overdrive
Sunset Overdrive is the first Xbox One-exclusive game from Insomniac Games, makers of the Ratchet & Clank series. It launches this Tuesday, October 28, both by itself and bundled with a limited edition white Xbox One.
We've already run a preview stream on Sunset Overdrive, but that's not the end for us. In celebration of the game's release, we'll be hosting another stream on release night.
This time, you'll have two ways to participate in the stream. You can either watch the stream and chat along as usual, or actually join us for some multiplayer! Four members of the Windows Central staff will be on hand for "Chaos Squad" multiplayer games. We'll be inviting chat participants who own Sunset Overdrive into our multiplayer sessions, giving them a chance to play along while showing up in the stream.
Tune in for your chance to play with the following Windows Central staffers:
And be sure to follow us on Xbox One as well.
The "Let's play Sunset Overdrive" event starts at 8pm Central (9pm Eastern/6pm Pacific) and will last 1-2 hours. Mark your calendar and join us at Twitch.tv/EastXTwitch on Tuesday!
Get into the Halloween spirit with Zombie Driver: Ultimate Edition
Every Saturday we stream a different ID@Xbox game and give away a bunch of copies of that game. Seeing as how Halloween is almost upon us, this Saturday is the perfect time to stream Zombie Driver. The game also happens to be on sale until Tuesday, so watching our stream might help you decide whether you want to get in on that sale action.
Oh, and we're giving away five Xbox One copies of the game, two Steam copies, and three Steam copies of another game as prizes. That's a bunch of free games, and everyone who joins us has a great chance of winning. To enter, just follow me at Twitch.tv/Eastxtwitch and tune in during the stream.
Our Zombie Driver: Ultimate Edition stream takes place on Saturday, October 25 at 8pm Central (9pm Eastern/6pm Pacific). As always, I'll stick around a few minutes before and after the stream to meet viewers and answer questions.
Zombie Driver: Ultimate Edition – Xbox One – 1.63 GB – $14.99 – Xbox.com Store Link

(opens in new tab)
That's all the stream announcements for now, guys. Be sure to leave a comment telling us which streams you're excited about. We hope to see you during our streams!
Paul Acevedo is the Games Editor at Windows Central. A lifelong gamer, he has written about videogames for over 15 years and reviewed over 350 games for our site. Follow him on Twitter @PaulRAcevedo. Don't hate. Appreciate!
Wowowowowow...that's super-awesome

I don't know, sounds like a scheme to justify playing more Xbox at work. Clever.

Next time ya'll run a stream, perhaps it would be prudent to link to the twitch site in the blog, rather than embed the stream within the post. With both tabs open (WinCentral & Twitch), the audio echoes in a what could be mistaken as delayed mic loop. Just a thought... That said, my crew would school ya'll at some Halo 2, IF everybody was still around. Some spent years in jail. Others have been through financial breaking divorces. Many have kids and no time for gaming. A lot changes in ten years. I might swing through for some SSOD.

Our last stream we embedded and posted the link that way we cover all bases :)

I'm buying an Xbox One tomorrow. Would have bought the Sunset Overdrive bundle. But it lacks a Kinect. But $175 worth of free accessories is damn sweet. Canadian Shoppers Drug Mart promotion. :D

I definitely recommend the Kinect. Voice navigation is awesome.

My Xbox came without a kinect...so desperately have to get myself one. Heard it's a great experience.

Good on you wanting Kinect. Makes a difference in so many small but wonderful ways.

You have a Twitch channel, we get it..

Yeah, and we announce the stuff we're going to do on it so that people will know about it and hopefully attend.

I just wish I could filter news from time related events. At least this time you're streaming exclusives to MS so makes a little more sense.

I know right, it's like when they review devices, such show offs. This site should just be empty and an amorphous blob is the only feature. It slowly moves across the screen and when you click on it then it scuttles away quickly.

You spoiled our next site redesign! :-o

Omg seriously? *-* ... Does it come for the app version as well ( caboose voice )

I don't know what you just said.

Caboose is a comic relief character from Red vs. Blue.

Aha, I know of it, but I've never watched.

Omg :o You should totally watch red vs blue xD or at least one of those million best of caboose videos xD

http://www.youtube.com/watch?v=I5yUVLWdVkc

Looks fun Paul! I should be around every event hahaha (DerekDoesIt)

Awesome, will surely be there for zombie driver ultimate edition as it's a holliday(I'll still have to wake up at 6:00am Sunday though but that's not an issue :D ), can't be there for Halo and sunset overdrive because I have college on those days :( Still, it's pretty amazing that you guys are planning so much fun for us this week, keep it up ! :D
P.S: Ah!So kidj55 was actually our new writer, Jonathan Dollison, huh? Never could have guessed it,I actually thought you were some kid XD :D
Still wondering who Tylerh is :P

Yea it was my first gamertag and it's become a nickname so I've stuck with it! Will be probably changing it shortly to get rid of the numbers

I'm going to try and catch as many of these as I can but given I work Sundays it's really hard, I can at least jump on during my lunch breaks though.

Gonna attend as much as possible. Both Stick It To The Man and Sunset Overdrive live streams were fun. Great community in there as well.

Already had The chance to Play Halo 2 ae :) The New graphics are gorgeous still a bit 2008tis but well I like them :) but I think I will play the original version more tho. Still got the PC version :)

Eastern central and so on are American time zones right ? So I have to count away 6 hours ? ( Germany )

Yes they're American. Hope you can make it to some of our streams. :)

Ah sure :)) yep I will be there xD screw school then

For halo 2: You have to play the Mission where arbi has to hunt down The heretics and get The oracle back *-* the missions names were the arbiter and oracle ( mission 4 and 5 ) . My favorite missions in the whole game :) play the mission arbiter ! I want to see the new cutscenes how he becomes the arbiter
---
Beat grunt quote from that mission : " ahahahahH ! I am invisible ! Nobody can .argh- (killed by headshot ) "

We can only stream specific missions chosen by Microsoft before the game launches. It'll be a cool one though.

Oh okey :) as longs its not The First Mission ( I already got to play that one ) I will be a happy man :)
--
But from halo CE you are allowed to use every mission you want right ?

It's one specific mission per game. I'm away from the computer so I can't see which ones they are right now, or if I'm allowed to say.

Oh okay :) actually .. I am pretty sure no one will complain about halo 4 or 1 spoilers of which mission you going to play . There's nothing new and we all know them by now .
---
What I am really looking forward is that you guy showing off a bit of the whole menu and UI and going through it a bit. Show how we are now able to pick maps in mp and what new functions the pvp part brings such as forge or/and theatre ( not actually play it just what we can see from the menu ).

I'll try to squeeze in what I can. If it's anything unapproved, Twitch will ban me for a day and delete the archive (which really sucks). We'll see!

Well then squeezing is more than enough for me :) as long i get some new info and great entertainment i am a happy man and thanking you for your hard work

Just downloaded the app, how do I find your channels? Typed the channels in the search box but comes up with no results

Go to the website, log in, and follow the channels from there. The app will then have them in your followed channel list. Bit of a pain, I know!

There are still Wednesday and Thursday's Halo streams! :)
Windows Central Newsletter
Thank you for signing up to Windows Central. You will receive a verification email shortly.
There was a problem. Please refresh the page and try again.