Bing and Cortana are getting dressed up for the 2016 Academy Awards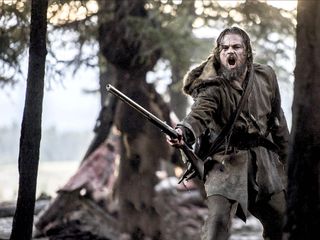 The 2016 edition of the Academy Awards are being held on Feb 28, and Microsoft is already getting ready for the movie industry's biggest night with new features on its Bing search engine and with the Cortana digital assistant for Windows 10.
Naturally, The Bing Predicts engine is making its picks on the winners in each of the categories of the Academy Awards. It believes that The Reverent will win the Best Picture category, along with its star Leonardo DiCaprio for Best Actor. Brie Larson is Bing's pick to win Best Actress for her performance in "Room".
Here are some of the other features movie fans can check out on Bing for its Oscar coverage:
Past Red Carpet Fashion – See what your favorite celebrities donned in years past as you await the 2016 red carpet moments.
Highlights from Past Oscars – Remember when Adrien Brody locked lips with Halle Berry upon accepting his Oscar? Or when JLaw gracefully saved herself from face planting on her way to accept her Oscar? These are what make the show come to life.
Printable Ballot – Need a little friendly competition for your Oscars party, or do you simply want to go head-to-head with Bing Predicts? We have a printable ballot that makes it easy to follow along as winners are announced.
Quiz – If you're a fan of the Academy Awards like we are, now's your chance to prove it. Take the pre-show quiz to see how much historical information you really know.
During and after the 2016 Academy Awards, Bing will update its page with the list of winners, along with highlights from the awards show, including the always popular red carpet fashion hits and misses. Windows 10 users can ask Cortana questions like 'Who will win the Oscar for best picture?' 'Give me an Oscar fact' and 'What is your favorite movie?' to keep their Oscar experience going.
Check out Bing's 2016 Academy Awards page
Source: Microsoft
Lol. Live tile was funny. I thought Bing and Cortana are getting married.

Leonardo Di Caprio--------> Give this guy a damn Oscar will ya, it's about time, robbed him so many years

He will be receiving his Oscar with a banana, for scale..

Don't know about Caprio but I will go crazy if he doesn't win the Oscar this time!

I just want her to quit crashing on my 950 half the time I ask her something.
Windows Central Newsletter
Get the best of Windows Central in in your inbox, every day!
Thank you for signing up to Windows Central. You will receive a verification email shortly.
There was a problem. Please refresh the page and try again.