The Carphone Warehouse opens up Nokia Lumia 925 pre-orders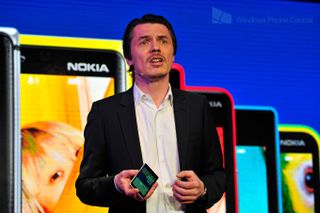 The Lumia 925 is now available for pre-order over at UK retailer The Carphone Warehouse. Listed on multiple mobile operators, the Lumia 925 can be selected with numerous plans and options, allowing consumers to pick the best deal. The 4G-ready Windows Phone was unveiled by Nokia earlier this month in London and is an anticipated compliment to the Lumia 920.
Those who pre-order a Lumia 925 from The Carphone Warehouse will exclusively receive a wireless charging kit and case worth £70. So what will consumers be looking to fork out for the latest flagship Windows Phone from Nokia? Prices start from £32 a month with Orange (includes a £29.99 upfront fee), which includes unlimited calls and SMS and 500MB of data.
If upfront fees aren't your cup of tea, Orange, T-Mobile, O2 and Vodafone have plans for £37 a month. All these are 24-month contracts. EE is also listed if you're looking at a 4G deal. £41 a month will get you 1GB data, while a whopping £46 will land you with 3GB. The Lumia 925 is available in black.
Source: The Carphone Warehouse (opens in new tab)
Rich Edmonds is Senior Editor of PC hardware at Windows Central, covering everything related to PC components and NAS. He's been involved in technology for more than a decade and knows a thing or two about the magic inside a PC chassis. You can follow him over on Twitter at @RichEdmonds.
Coming soon to Three for those that don't like burning money.

Couldn't agree more! They may not be 4G enabled yet, but with DC-HSPA+ you get decent speeds. http://www.speedtest.net/android/467968321.png

EE is also listed if you're looking at a 4G deal. £41 a month will get you 1GB data, while a whopping £46 will land you with 3GB.

Absolute ripoff.

Rip off for 60mbps downstream?
Clearly not.....

Speaking from a pure data perspective, it's a huge ripoff.
(theoretical 60mbps) limited to 1GB per month @ £41 per month or (theoretical 60mbps) limited to 3GB per month @ £46 per month
Vs
Unlimited DC-HSPA+ (theoretical 42mbps downstream) @ £37 with unlimited data + tethering for £37 a month with the promise to be upgraded to full 4G when the rollout happens at no extra cost?
http://blogs.independent.co.uk/2013/02/06/three-uk-promises-4g-access-at-no-extra-cost-pending-spectrum-auction-results/
Seems like a no-brainer to me.
*I used the S4 prices a comparison as we can't see what the Lumia will be on Three.

But again, what do you expect when they have no competition with 4G.... And that 60mbps is theoretical, its physical!
And I know the a fact, 3 doesn't do 42mbps due to the high usage its more like 20-25mbps fact (bro has 3 and we've compared in many places).... Plus, 3 is crap indoors AND it has one of the worst CS!
So, what you call a "ripoff"; I call acceptable as I ain't moaning over a few £/month cos I ain't a moaning bitch....

Plus, 3 is crap indoors AND it has one of the worst CS!
I ain't a moaning bitch....

LOL. Clearly you aren't..

Mine are FACTS, not moaning...
Where as you're moaning

Is there a law against having an opinion nowdays? No? Oh well! The truth is you're very unlikely to ever hit the maximum throughput of any 3G network (unless you're near a mast, running a speed test application when very few others are connected to it).

Want proof of that? Need facts?

Check this picture out: http://dash.coolsmartphone.com/wp-content/uploads/2012/10/Huawei-Ascend-P1-Speed-Results-337x450.jpg

Not exactly a 60meg download fest is it?

Need even more evidence of this? How about from EE themselves?

EE 4G speeds
EE has now doubled 4G speeds in 10 cities, offering a theoretical fastest 4G speed of 80Mbps.
Birmingham, Bristol, Cardiff, Edinburgh, Glasgow, Leeds, Liverpool, London, Manchester and Sheffield are the 10 cities to get the 4G LTE speed increase.
EE claims the average 4G speed for customers in these cities will double to around 20Mbps, with headline speeds of 80Mbps.
For now, the 4GEE network offers speeds 'typically five times faster than 3G'.
EE says the average 4G download speed will be 8-12 Mbit/s (with potential maximum speeds of 40 Mbit/s).

Average speeds of 20 meg? Doesn't seem that fantastic when I regularly hit speeds of 21-23 meg and have had the pleasure of using over 300GB in a single month (my most used is 550GB in one month. - here is a screenshot of my usage for that 300GB + month: http://chazclout.com/CV/Upload/images/319.png

No doubt you'll try to hurl another "moaning bitch" type insult as a rebuttal. Unless you can show me someone consistently hitting 60meg over EE 4g? Up for the challenge?

You don't work for EE do you? I'll be upfront and say that I have no afiliation with Three, I've just been extremely pleased with their services since switching to them (and yes, that includes their Indian call centre staff who have been very helpful the two times I've had to contact them).

Three may be poor indorrs as they're operating on the 2100MHz band at the moment which doesn't penetrate walls easy, that will all change when they launch their 4G services this summer on the 800MHz band, which penetrades thick walls with ease and travels long distances. They will also be launching on the 1800MHz band in September.

Its a no brainer to wait for Three.

What do you mean they are NOT 3G enabled?? Of course they are

I mistyped there. Thanks!

Show some Lumia925 love to Canada, Nokia... Telus, Bell perhaps?

Just give me a T-Mo release date!

yeah...I want a US date... this sucks. have been waiting for a flagship NOKIA on TMOUS to replace my crappy HD7.
the 810 is hideous.

I can't believe that Nokia are doing the same again, restriciting which devices are available on certain networks, this is the reason I didn't end up getting the 920 and the reason I now carry a Samsung Ativ S. initially annoyed that 920 wasn't available on O2, went for the 820 - storage problems forced me to look elsewhere - love the OS but the handset had issues. I am the customer & i buy all my handsets out right, so I can then choose a contract seperatly & change handset when "I" want to not when my contract ends so why should I be restricted to buying this handset from Vodaphone (32 GB only in black) when I "the customer" want the 32GB variant in White. Nokia you should allow customers to buy direct from you without a contract so the customer is in control not the networks !!!!!!!! Even Apple (whose business practices I hate and is the main reason i will NEVER buy another apple product) allow customers to buy directly. Sort it out NOKIA or you'll soon be close to bankrupcy again !!

Buy it off Expansys, Clove or Amazon.

Many years ago I tried to buy an N8 direct from Nokia and they couldn't take the payment after trying on 5 separate occasions. They admitted it was their system, not my cards, and ended up telling me to buy one from somewhere else. If they ever sell devices direct again they'd have to sort out their systems...

if there is a 32gb white available on clove etc i'll be there but from experience before it'll be a month or 2 down the line

I hope it comes to Mexico. We got the lumia 920 two months ago but Telcel overpriced, costing almost $1,000 US dollars. I'm waiting for this phone, on ebay or amazon.

I see the 16GB variant is now showing on Amazon UK but no option to purchase it yet. Hopefully it'll go live soon for an attractive price, particularly as it isn't the 32GB. Yet.

Does anyone know if you can unlock the Nokia 925?

Anyone know an off contract, unlocked price?

Mistyped 3g instead of 4g.

How about the cr-200 qi charger?

i was excited, and the saw they haven't listed Three yet, how comes!? I was about to pre-order this

Comparison reviews will be soon if not now! I will check back a day or two to see. 32GB is the right one!

its not showing for pre-order anymore, shows only for pre-register:

http://www.carphonewarehouse.com/dm/nokia-lumia-925
Windows Central Newsletter
Get the best of Windows Central in in your inbox, every day!
Thank you for signing up to Windows Central. You will receive a verification email shortly.
There was a problem. Please refresh the page and try again.