CD Project Red is facing a second class-action lawsuit over Cyberpunk 2077
A second lawsuit excarberates the ongoing legal issues for the company.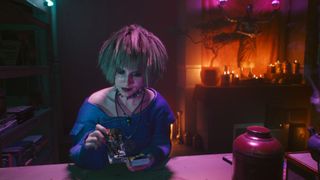 (Image credit: Windows Central)
What you need to know
Cyberpunk 2077 released on December 10, 2020.
CD Projekt Red has faced backlash over the technical issues present in the game.
A new class-action lawsuit has been filed against the company.
Cyberpunk 2077 has faced numerous issues from its launch in December 2020 and more continue to arise. As spotted by GamesIndustry.biz, CD Projekt Red is now facing a second class-action lawsuit over the quality of the game at release and purports that investors were misled.
The lawsuit is filed in the US District Court for the Central District of California while CD Projekt Red notes that it will "undertake vigourous action to defend itself against any such claims." CD Projekt Red is also being investigated by Poland's Office of Competition and Consumer Protection.
CD Projekt Red co-founder Marcin Iwinski recently issued an apology video for the state of the game at launch, giving reasons as to why the team believes the game performed especially poorly on lower-end consoles. CD Projekt Red has also give a roadmap for the game's future, with two major patches and numerous smaller hotfixes coming in the next couple of months, free DLC updates arriving later in 2021 and next-generation console support coming in the second half of the year.
These dedicated patches are meant to provide special support for the Xbox Series X, Xbox Series S and PS5, which currently play the game in a kind of enhanced backward compatibility mode. The massive requests for Cyberpunk 2077 refunds caused Sony Interactive Entertainment to pull the game from the PlayStation Store and as of the moment this is being written, has not yet been added back.
Cyberpunk 2077 has sold over 13 million copies when accounting for refunds.
Xbox Series X/S
Main
What is the Xbox Series X release date?
How much does Xbox Series X cost?
Why you can't preorder Xbox Series X yet
Windows Central Newsletter
Get the best of Windows Central in in your inbox, every day!
Samuel Tolbert is a freelance writer covering gaming news, previews, reviews, interviews and different aspects of the gaming industry, specifically focusing on Xbox and PC gaming on Windows Central. You can find him on Twitter @SamuelTolbert.
Investors mislead on the quality of the game, like they know what a quality game is... And even then what is a quality game? I mean in it's current state it is one of the best game out since launch of the new Gen... And finally if you know about gaming you know to never expect anything especially when it's supposed to drive an investment decision... Even a quality game can fail... And finally finally 13 million copies with refund... Is a rather good investment... That's just them trying to get more cash since the stock got destroyed on the polish stock exchange....

They can always cash out.
CDPR has a standing offer and it's based on the old stock price.
That's one way to make all the problems go zway and get a nice payday :D This mess highlights the challenges of maintaining cash flow for building modern AAAA games given Cheops' Law and the vagaries of game development. Just like EA with ANDROMEDA, senior management needed to get *something* out and didn't care if it was fully baked. They just wanted (needed?) sales right away. As a PC-first studio, they should have released for PC first, then for XB1 and other platforms in order as they were really ready. The money would always be there.

Don't get me wrong CD projekt messed up. But the drama following is laughable.... And the need of cash I'm not sure that was it they own gog which is already a cash flow stream for them that many studios of their size don't have. But you are right they should have released differently. Maybe on PC only or something similar as grounded. I'm pretty sure covid played a big part in the miss hap. And with their lengthy dev cicle in normal conditions this pandemic happened right in the final stage. Crunching time is already heavy on the teams in the current condition it must have been even worst. But then again I'm a gamer and an investor, (not in cd projekt though) I know when I have a good asset and it's not one failure on an otherwise good track record that should dictate your long term engagement... Destroying it now and trying to make quick cash is very short-sighted.... the industry is rising fast CD projekt is a good ethics company and have always delivered, I know they will here too. And they have the potential to be a hall of fame dev studio in the futur making it way more lucrative to be alive and well for investors... But beside all that if the same attitude was applied to every studios... EA, Activision, ubisoft all of them should be dead by now.... Not sure why cd projekt got hit with so much exaggeration when we know they always have respected the players 1000th times more than the studios named earlier.... People need to cool down I know current times are hard for many, but don't take it out on the nicer guys, we'll all lose in the end that way.... And end up only with giant game company's who don't care and are not afraid because they are too big to fail...

This is the USA; it doesn't matter whether they're right or wrong, it just matters whether they can win in a court (you don't go to court for justice, you go to court to apply the law, as fickle as it may be). These class actions are started by legal firms who are looking for any work they can get. Point is the law firms are able to show the basic facts; that the game was really buggy, show that even Sony pulled it and the had to offer large refunds. They're similarly able to show damages in a plummeted stock price, so a few things are fairly easy to show in a court, and in that context, it will be difficult to defend against.

They play on Cyberpunk on district.
Hello.

"Excarberates "? Maybe exacerbates?
Windows Central Newsletter
Thank you for signing up to Windows Central. You will receive a verification email shortly.
There was a problem. Please refresh the page and try again.