Classic world domination game Risk makes its Xbox One debut for $14.99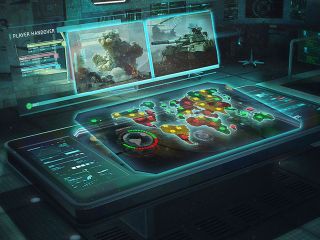 Risk, the classic strategy board game centering on world domination, is now available to download and play on Microsoft's Xbox One console for $14.99. The game was released just a few days ago for Windows 8.1.
Developed by Zoe Mode and published by Ubisoft, this Xbox One version of Risk is based on modern military warfare, rather than the more historical war settings of the original board game. The description for Risk states:
Source: Xbox.com (opens in new tab)
Awesome! Can't wait to play it.

Would be awesome if this had a multiplatform play between X1,WP, and PCs running 8.1.

THAT would be really worth playing then.

Considering it's a different game entirely (aka not just a port) and done by two different developers, seems pretty unlikely.

That would be excellent though.

I've been looking for updates on this for the last two weeks since I found out about the forthcoming Xbox one version. Going to get it right when I get home!

Ehh, $15 is a bit more than I would like. If it came with some of the various cosmetic boards or something, I would maybe bite.

Yeah, $15 is a little high. But if this were a Universal app I could play on Xbox AND on Windows 8.1 I'd be all about it.

Does it have more gameplay than the board game? Because otherwise this is fifteen dollars for a sub-par random numbers generator.

It probably has pretty pictures to go with the numbers.

I agree. Risk is such a simple strategy game, it doesn't even have online multiplayer on WP, and you can loose in a instant...

Dammit, i wish i wouldnt have bought it on Windows for 4.99 last night. Damn, damn.

My friend told me you can get a halo edition of risk, although I don't know if that is software or the board game itself.

That's the board game, I have it. It's pretty fun, same rules just different characters and a halo map.

Has anyone had trouble downloading it?

It says "unavailable" for me. Ugh

Same here. Sucks i was so happy to play it too
Windows Central Newsletter
Thank you for signing up to Windows Central. You will receive a verification email shortly.
There was a problem. Please refresh the page and try again.