The classic board games Scrabble and Risk make the jump to Windows 8.1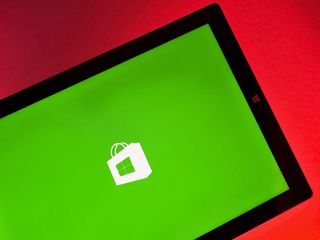 Hasbro has brought two classic board games, Scrabble and Risk, to Windows 8.1 device owners for the first time. Both games are now available to download from the Windows Store for $4.99 each.
Scrabble for Windows 8.1
Fans of Scrabble will be able to play the word game on touchscreen supported Windows 8.1 tablets and notebooks. Here's a quick list of its features
Tactile gameplay. Pick up, rearrange and place letters on just like the board game
Watch the board come to life with animations and effects that celebrate player success
Multiple new game modes including both competitive and tutor style single player modes, fast play rounds with customisable game end targets
Multi-touch support, including player tap-in and Hot Corners for discreet play, allows players to hide their tiles with their hand and rearrange while others play
Support for 1-4 players
Save and resume for in-progress games
Risk for Windows 8.1
Risk is, of course, the tried and true strategy game with the theme of world domination. The Windows 8.1 version has the following features:
Tactile gameplay from browsing cards, rolling dice and moving armies to launching an assault
Multiple game modes for 1-4 players, including new, fast-play modes with customisable win states to classic Global Domination
Save and resume in-progress games and your preferred rulesets as House Rules
Multi-touch support with 'tap in' corners
Unfortunately, there's no support for Xbox Live, so there're no achievements to unlock. However, you can't go wrong with these two games, in particular for the price.
Source: Microsoft
Get the Windows Central Newsletter
All the latest news, reviews, and guides for Windows and Xbox diehards.