Cloud-based storage service Mega coming to Windows Phone, but not until 2014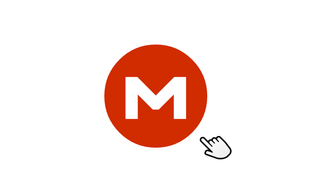 Mega (www.mega.co.nz) is a cloud-based storage service and successor to MegaUpload. Launched earlier this year, the web service has released apps for Android and iOS, but the company has now confirmed that a Windows Phone solution is well on the way. The only problem is you won't be able to download it until 2014.
The service supports encryption on the client side with an "advanced AES algorithm." The company cannot decrypt or access files stored on the service, taking no responsibility for content uploaded by registered accounts. Both free and paid data plans (three tiers) are available, depending on just how much you wish to store in the cloud.
Here's a copy of the email response from the support team at Mega:
It's positive to see such a massive brand supporting Windows Phone so soon after competitor platforms. Do you use Mega and are eagerly awaiting a Windows Phone app?
Rich Edmonds is Senior Editor of PC hardware at Windows Central, covering everything related to PC components and NAS. He's been involved in technology for more than a decade and knows a thing or two about the magic inside a PC chassis. You can follow him over on Twitter at @RichEdmonds.
I just use Skydrive, no other cloud based storage. It's nice on my pc and nice on my windows phone

Mega is different from Skydrive. When you upload to Mega, only you have the access to your files, nobody else can access it without a key. With Skydrive, Microsoft can access your files at any given time.

There's also a 2GB file upload limit. I've never used MEGA but I'm going to assume it doesn't have the limit. I'm also going to assume they don't scan your content to see what you have (e.g. Adult content).

So i would say that i'm not paranoid, i use Skydrive since the first release and before that i used Windows Live Mesh, Windows Live Sync and even the first Windows Live Foldershare and it was about 6 or 7 years ago maybe more i don't remember. I don't use it to sync all my files but only important stuff like word doc, some spreadsheet, some pdf, family and friends pics etc,and a lot of documents i scanned, and some that i may need on the go. If you say the truth my files are on Microsoft servers since many years and for that i know they didn't do anything with it. So if you're afraid of what Microsoft could do with, this is because you perfectly know the stuff you put on could be unappropriate right? In this case i understand why people use Mega. I understand you need your privacy, reminds me a MJ song lol http://youtu.be/rtk5CWOU464?t=1m22s

Used box and others, but the lack of integration with WP/Office is poor. I hated that I couldn't edit files from box and save them right to box. SkyDrive does what I need.

This just keeps getting better and better. The rate of app releases is increasing exponentially.

I'd only use Dropbox as an alternative. Any eta on that?

So far no news from dropbox. You can use web app though.
Any specific reason for not using skydrive? Just curious.

So mega is just a virtual hard drive where you can "safely" secure stuff online? I've never bothered to look into what its actually useful for. What are some clever things you guys use mega for??

Mega is a former Megaupload. A virtual locker famous for uploads of warez. Site was worth millions and was taken down with massive amount of drama from FBI, local cops, MPAA, and others. It was the biggest online take down in the last 20-30 years. So majority of people using it still upload warez (movies, music, etc).

yeah it was idd . owner is kim schmits aka kimble :) case is stil active against megaupload

Fwiw, KDC stepped down as CEO of Mega a few months ago, so even though his name is still attached to Mega, he's no longer involved,

Ofc he is u dreamer.he is just not listed anymore in case of trial not in his favours.

U know it. Seems like u are a member of the fbi. Basically i store files there u don't want others to see if you don't allow it. But well..guess would also post ur account password here since encryption is for people to hide something

Mega is 50GB of free storage online, files are available in a web browser, with the mobile apps and soon a sync app for your PC so that you can sync 50GB of files between your PC's.

The gov wastes millions against KDC for a website?
while children starve on streets everywhere in this world and drones kill from afar.
His life story will make a great movie one day,many chapters left I believe
Glad were getting a mega app!!!

There's already a book about KDC you might like to read: the secret life of Kim Dot Com: http://www.amazon.com/The-Secret-Life-Kim-Dotcom-ebook/?tag=hawk-future-...

When was the last time you saw government spend money on something that makes sense?

He hadn't even born when the government did!

WHAT IF I TOLD YOU IT GIVES YOU 50GB OF ONLINE CLOUD STORAGE
Windows Central Newsletter
Thank you for signing up to Windows Central. You will receive a verification email shortly.
There was a problem. Please refresh the page and try again.