Customizing Mobile Shell 3.0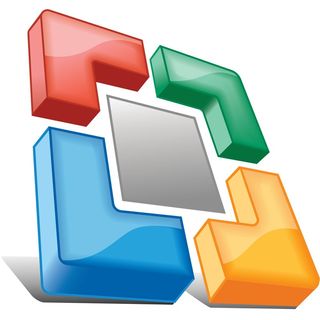 It was only a matter of time before some adventuresome soul found a way to customize SPB's Mobile Shell 3.0. Pocketnow.com is reporting about a few third party "tweaks" that are popping up at XDA Developers so we decided to take a gander that way to see what all the excitement is about. Follow the break for more details on these customizations and a few screen shots.
There are several discussion threads going on over at XDA such as this one that has different weather icons. They add a little spice to the weather display and all you need to do is download the .ZIP file, extract and place all three files into the \Program Files\SPB Mobile Shell directory then reset. One word of caution, these files over-write your existing icons and the only way to go back to the original icons is to re-install Mobile Shell 3.0.
I like the big analog clock that is available only on the Professional Layout. Want to add it as a widget on the Lifestyle layout? Download this cab file for WVGA, this cab for VGA and this cab for QVGA. Install the appropriate cab file, hit reset and you've now got the big analog clock available for the Lifestyle Layout.
Want to rename the various panels on Mobile Shell 3.0? You'll need a registry editor for this one but go to HKLM/Software/Spb Software House 2/Spb Mobile Shell/NowScreen/Panel. Here you'll find 12 folders numbered 0 to 11 with text values. When you rename these folders, you rename the panels.
Wallpapers are cropping up all over the place on XDA Developers such as here but SPB is also offering additional wallpapers at their website. Just find the wallpaper you like, in the correct size, and copy it to your \Program Files\SPB Mobile Shell directory and your in business.
It is anticipated that SPB will be releasing more wallpapers and even a widget pack to let you customize your Mobile Shell 3.0 even further. In the meantime, we'll keep an eye on XDA to see what else develops to help us customize Mobile Shell 3.0.
George is the Reviews Editor at Windows Central, concentrating on Windows 10 PC and Mobile apps. He's been a supporter of the platform since the days of Windows CE and uses his current Windows 10 Mobile phone daily to keep up with life and enjoy a game during down time.
I look forward to some additional functional (vs. eye candy) tweaks to some from Spb in a future revision, like: - Why is it you can slide around and move Contacts icons in the Favorites screen, yet you can't do the same with favorite apps on the Launcher screen?! - Better integration with Phone Suite. In the Call Log, there is no option to tap-and-hold and do things like "Add to Black/White List", Send Text Message, etc. That call log is essentially worthless to me! - The ability to customize what goes in the Organizer/Internet/Multimedia/Tools folders of the Spb Menu. For example, in previous versions of Shell, I had numerous browsers and other Internet-related apps situated in the Internet folder. Yes, I know I can have those apps on the Launcher screen, but I LIKED how I could categorize stuff to the way that made sense to me. I currently have the Launcher set with 25 of my most-used apps/shortcuts, and while it works ok, I don't care for it. Reminds me of the lame way the iPhone apps are laid out... Give us back the ability to customize that Spb Menu!!! Matt
Windows Mobile Louisville

Not sure why they locked it down like this but you CAN in fact customize all those subpages... this link from xda will give you the info on how to enable editing the various folders you talk about in your third paragraph http://forum.xda-developers.com/showthread.php?t=507697
Make folders editable or removable
Unlock the SPB Menu so you can add and remove links as you wish. Navigate to: HKLM>Software>Spb Software House 2>Menu>Root In there you will find folders that correspond to the menu items in the SPB Menu. E.G: Internet You need to go into the folder and add a DWORD value called "Add" with the value of "1". Once this is done, go to SPB Menu and open the Menu Catagory. Click the options button (bottom right) and you will see 3 new buttons. As far as integration with phone suite, it will come in time as they rev each product (took a good while for many of their apps to "support" mobile shell then mobile shell 2 etc..

This has a serious ringer killing bug with many phones. That is a heck of a bug. Check out their own support forums at spbclub.com

I tried it with my Touch diamond. It somehow made touchflo stop running anymore...even after i restart the device.
Any solution for this?
Windows Central Newsletter
Get the best of Windows Central in in your inbox, every day!
Thank you for signing up to Windows Central. You will receive a verification email shortly.
There was a problem. Please refresh the page and try again.