Dell to acquire EMC Corporation in massive $67 billion deal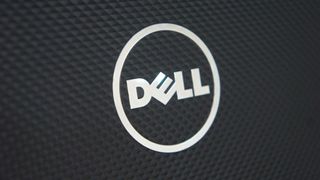 PC maker Dell. which famously went back to being a private company in 2013, has just announced a massive new acquisition. It plans to buy storage technology firm EMC Corporation, with the total amount of the purchase to be valued at around $67 billion.
Dell says that EMC shareholders will get $24.05 per share in cash "in addition to tracking stock linked to a portion of EMC's economic interest in the VMware business". It adds:
Dell says it expects to officially close the EMC deal in the time period between May and October 2016. While the new Dell-EMC company will remain private, EMC's cloud and virtualization software subsidiary VMware will continue as a publicly-traded company.
Source: Dell (opens in new tab)
Windows Central Newsletter
Get the best of Windows Central in your inbox, every day!
Why not merge with Hp? (joke)

What they didn't say was that they were also throwing in boardwalk.

So Dell owns VMware now. Interesting....

Is this biggest Tech Acquisition ever..?

And I thought Facebook's aquisition of watsapp for 19 billion was massive.

Facebook just buys things where they see competitors. Instagram, WhatsApp and they wanted snapchat too.

and being ashamed, WhatsApp isn't a part of a universal app announced on 6th October event...

Whatsapp only works on Mobiles, y should they be Universal?

They could have the same functionality like Viber. I'm not always on my phone. Most productive and business people actually uses their laptop/desktop more than their phone, so yah it would be nice to get WhatsApp messages on PC too apart from the web.

Those ppl on desktops snd laptops use Skype and Cisco. They wont look at all switch to WhatsApp leaving Skype and Cisco.

Then why did WhatsApp make the web.whatsapp.com web app? For the desktop peeps of course!

but if they made WhatsApp available as an app for Windows PC via UWP, that would greatly enhance theur users' experience with deep integration to Windows' API. WhatsApp Web is okay, though, I always use that in case I can't handle my phone...

The thing is that one WhatsApp account cannot be simultaneously used on two devices. That is why, even if you use the web version, you first need to authenticate it via the QR code.

I didn't know Dell has so much cash flow.

Neither did I, did they actually pay 67 billion? Or what's the deal?

It was actually a Dell & Silver Lake Partners purchase. Silver Lake essentially has as much money as it needs.

Dell has a lot more of everything now that it is not trying hard to appease shareholder groups, including a cash healthy partner and a strong management. Paying cash for the deal is good too but I'm not sure if the acquisition will ever net them the amount they're paying.

Damn, EMC, rsa, VMware, along with Sonicwall... that's huge

Wow, this is huge news!!!

Nice! I've worked for both VMWare and EMC. Both are great companies.

Damn! That came out of nowhere. Good luck to Dell. Going public was the biggest mistake Dell ever committed. Hoping they put their lessons to good use.

And i can't even afford a happy meal

Holy!!! That's a lot of $$$$$$$$$$$$

What does going private mean? They are not in stock?

Exactly Posted via the Windows Central App for Android